Demonetization losses at Rs.20,000-50,000 per acre: Farmers
Demonetization losses at Rs.20,000-50,000 per acre: Farmers
Written by
Ramya Patelkhana
Edited by
Gaurav Jeyaraman
Jan 23, 2017, 12:36 pm
4 min read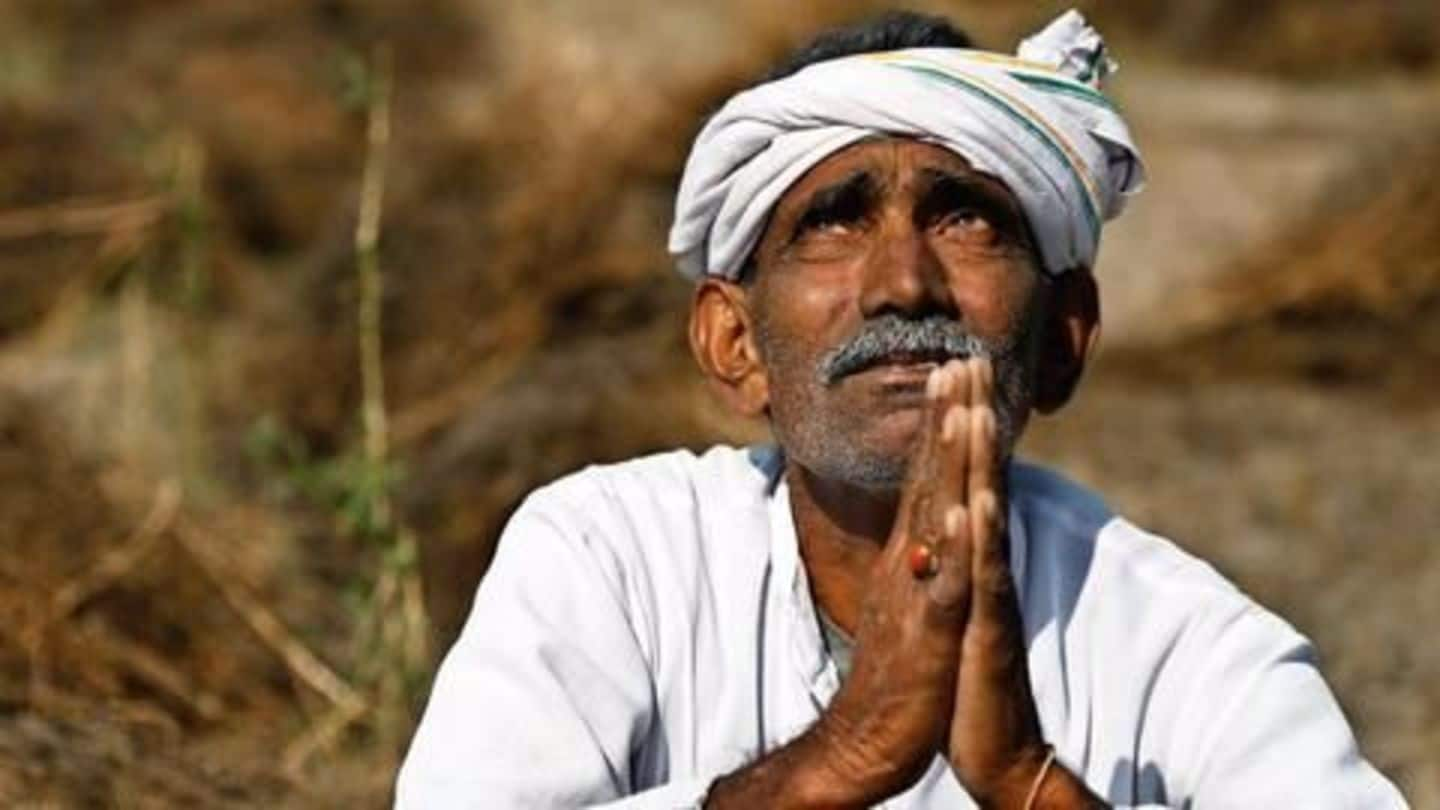 India's Farmers unions have stated that the agrarian sector suffered heavily because of demonetization and continues to do so. Ajay Vir Jakhar, chairman of Bharat Krishak Samaj said "Farmers growing perishables like fruits and vegetables have suffered losses of Rs.20,000 to Rs.50,000 per acre on an average." He stated that farmers are seeking compensation in the Union Budget.
86% of the money in circulation wiped out
Prime Minister Narendra Modi's move to curb black money wiped out 86% of the money in circulation. While those in cities could queue-up to exchange/deposit their old notes at banks, for villagers, mainly farmers living miles away from banks, money could be tight for weeks.
Demonetization adversely affects farmers; essential commodities under threat
The demonetization of Rs.500 and Rs.1000 notes to crush back economy has come at a wrong time for farmers. Millions of farmers are unable to get enough cash to buy seeds and fertilizers for their winter crops. Production of essential commodities is under threat hurting farmers who are just recovering from the two-year drought. India's 263 million farmers live mostly in the cash economy.
"We can't buy our full requirements of seeds, fertilizers, and pesticides on credit. There is a limit. We're running out of time as we've only 10-15 days more to plant crops like wheat, mustard, and chickpeas."
India's agricultural and overall economic growth
Delays to the sowing season, which started last month, are threatening to crush India's agricultural and overall economic growth. The delays are also wiping out farmer's gains in decent monsoon rains this year after being hard hit by drought in 2014-15. Delayed planting causes the risk that inclement spring weather could damage crops. Several farmers feel they wouldn't recover the cost of cultivation.
Wheat stocks at their lowest for a decade
Farmers reportedly spent Rs.58,000 per hectare on average to cultivate wheat, to eke out an income of Rs.70,000; that assumes a crop yield of around 3.2 tonnes per hectare. Decreased wheat output would further hike the already record high prices. Stocks are at their lowest for a decade, much before the latest cash crisis; private traders were to import three million tonnes this year.
Rural communities would suffer from the demonetization
Independent Food and Trade Policy analyst Devinder Sharma said, "It's a little early to hazard a guess about the extent of crop loss. But both rural income and demand will take a big hit before things start improving from April next year."
Farmers can withdraw up to Rs.25,000 per week
The government allowed farmers to withdraw up to Rs.25,000 per week against their crop loans to ensure sowing of winter crops is done properly. A top Finance Ministry official Shaktikanta Das stated the time limit for the farmers to pay crop insurance premiums was extended by 15 days. However, most farmers rely on money lenders who charge 40% annual interest unlike banks.
Asia's largest fruit and wholesale vegetable market, Delhi's Azadpur Mandi, was at a standstill. A porter stated: "The bosses are giving Rs.500, but we are refusing. They are telling us to collect our money after a week or 10 days. That is a big problem."
Farmers can buy seeds with old notes
In an attempt to ease the woes of farmers affected by demonetization, the government has allowed them to purchase seeds using old Rs.500 notes at select government outlets. The government has also extended the deadline for payment of crop insurance premium by 15 days. The decision comes against a backdrop of growing concern among farmers over cash availability before the rabi sowing season.
Raipur farmers give free veggies to protest demonetization
Farmers in Raipur have resorted to giving 1 lakh kg of vegetables free of cost to protest the government's demonetization scheme. Hitesh Varu, president of Chhattisgarh Yuva Pragatisheel Kisan Sangh said, "We distributed about 1 lakh kg of vegetables to about 30,000 people in protest." Farmers have been complaining about the crash in vegetable prices since demonetization was announced.