10.5 million households give up LPG subsidy
10.5 million households give up LPG subsidy
Written by
Vaneet Randhawa
Mar 06, 2017, 06:02 am
4 min read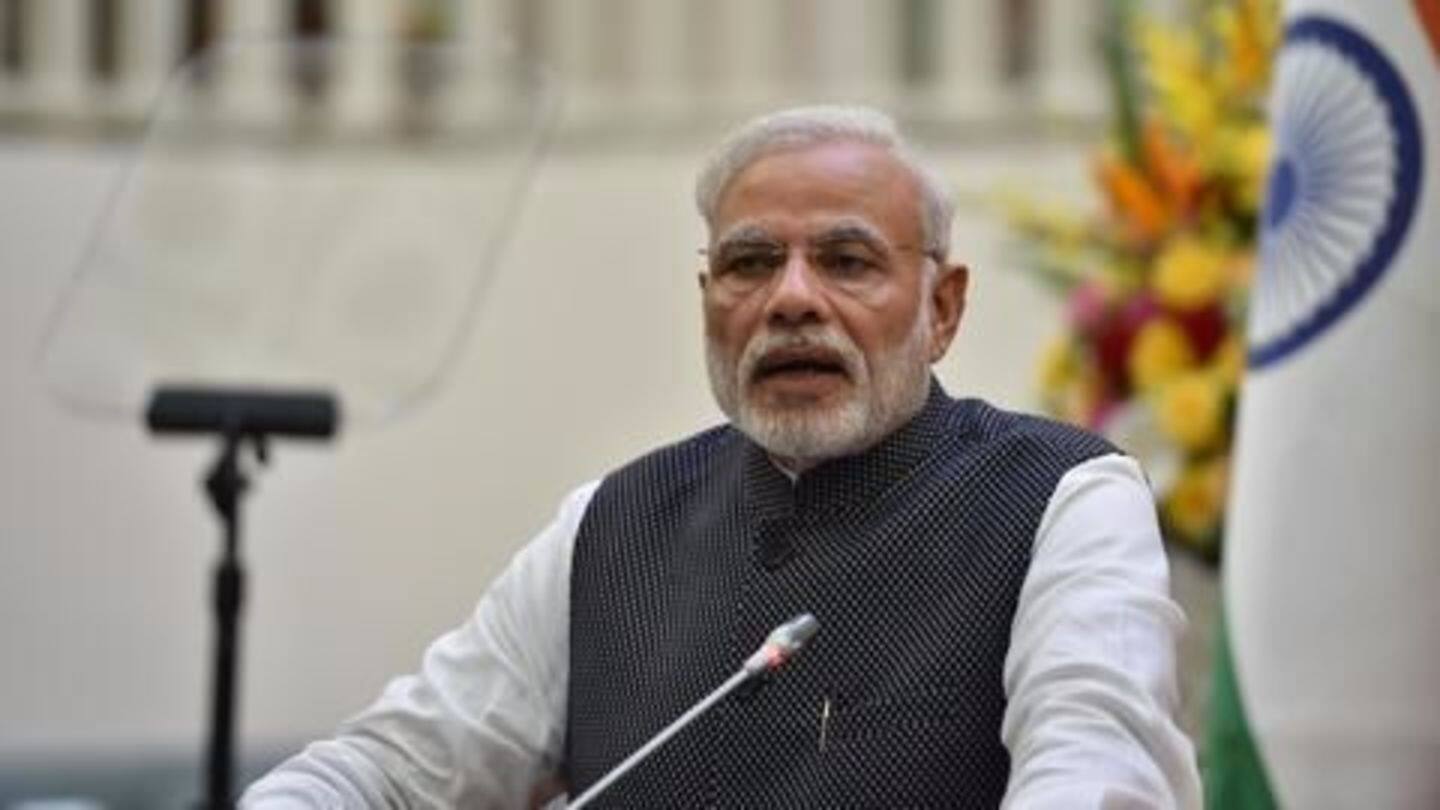 Speaking at Harvard Kennedy School in the United States, Union Petroleum Minister Dharmendra Pradhan stated that 10.5 million households gave up their LPG subsidy on PM Modi's appeal. He lauded the effort, saying "This will help the government to provide subsidy to the needy." He also elaborated on the Centre's initiative for Direct Benefit Transfer (DBT) in LPG subsidy.
PAHAL subsidy scheme introduced
The PAHAL (DBTL) scheme was launched on 15 November 2014. The PMO fixed the subsidy for domestic LPG at Rs 40 per kg (or Rs 568 per cylinder of 14.2 kg). The subsidy can be received with or without the Aadhaar card. If the consumer has an Aadhaar card then the subsidy is given in cash else transferred directly to the bank account.
Modi christens campaign as 'Give it up'
Addressing BJP's two-day National Executive meeting PM Narendra Modi gave the slogan "Give It Up" to get the affluent and better-off sections of society to give up their LPG subsidy. He further said that the "gas cylinders surrendered by them would be transferred to the poor who use wood for cooking." He pegged the campaign's importance with "Swachch Bharat", "Beti Bachao, Beti Padhao" initiatives.
Modi asks government employees to forgo LPG subsidy
Modi asked the government officials to set an example and said: "I appeal to all MPs, MLAs, ministers, IAS and IPS officers, professors and professionals to forgo their LPG subsidy and derive happiness by doing so."
Millions help save Rs.140 crore for the government
As on 22 July 2015, a million Indians have given up their LPG subsidy in 3 months due to Prime Minister's 'Give It Up' campaign Government sources claim that this sacrifice has saved approximately Rs.140 crore for the government coffers. It was also declared that 90% of the consumers had given their consent in writing rather than using internet or mobile phone options.
LPG subsidy may soon be linked to income
Union Minister Venkaiah Naidu has indicated that the government is discussing the idea of stopping LPG subsidy for people with income more than Rs.10 lakh. Meanwhile, the Minister for Petroleum and Natural Gas said that ~46 million consumers have become a part of the "Give it Up" campaign. In the last fiscal, Rs.15000 crore was saved by removing multiple connections and voluntary subsidy submissions.
No LPG subsidy for those earning over Rs.10 lakh/year
The government announced that taxpayers with annual income of more than Rs.10 lakh will not get subsidized cooking gas (LPG) from next month. This would, however, be done initially on self-declaration basis while booking cylinders from January 2016. At present, all households are entitled to get 12 cylinders of 14.2 kg at subsidized rate of Rs.419.26, while the market price is Rs.608.
Those who surrendered subsidy can claim it back: Oil minister
Oil minister Dharmendra Pradhan said that the over 1 crore Indian consumers who gave up their cooking LPG gas subsidy voluntarily, can avail the option of switching back to subsidized cylinders after a year. Pradhan said the voluntary surrender by the people was valid only for a year. Thanking the 1.13 crore households, he added that the "credibility of the scheme is primary".
57 lakh consumers gave up subsidies
As part of the government's 'GiveitUp' campaign, some 57 lakh of over 16 crore LPG consumers in the country have voluntarily given up their subsidy according to official statistics.
No subsidies for those earning above Rs.10 lakh
The Income Tax department will soon start sharing personal data like the PAN, all available addresses, mobile number etc. of taxpayers earning more than Rs.10 lakh per annum with the Oil Ministry. This move is a part of the government's initiative for blocking subsidized cooking gas to higher income groups. The date of birth, gender, email id, residential phone details will also be shared.