India mandates extensive tech transfer for Russian jet deal
India mandates extensive tech transfer for Russian jet deal
Written by
Shiladitya Ray
Mar 09, 2017, 01:15 pm
3 min read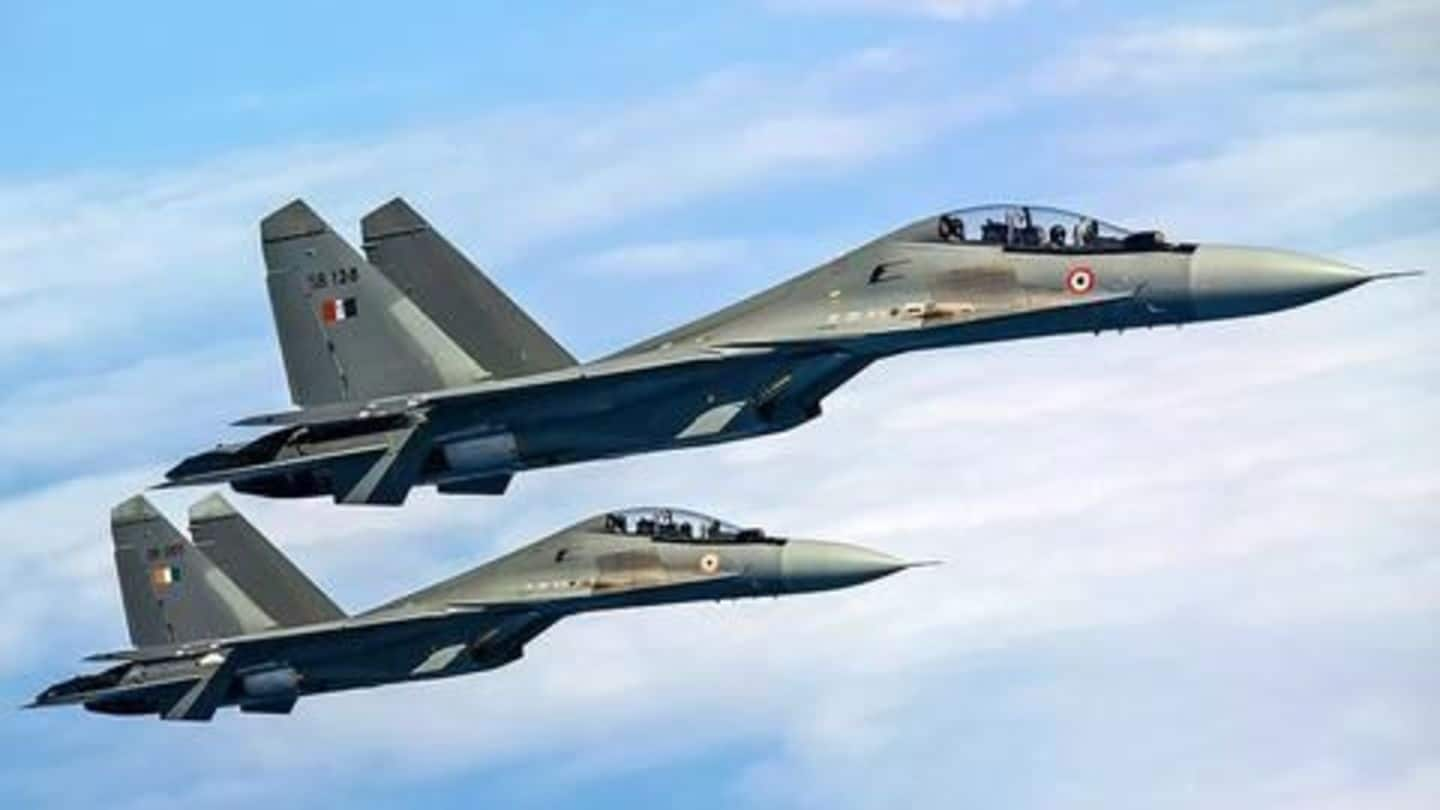 India said it will sign a multi-billion dollar jet deal with Russia on two conditions: if there is extensive transfer of technology to enable it to upgrade them later, and if the deal helps in the indigenous jet-development project. This move comes after "the mistakes" of the Rs. 55,717cr Sukhoi deal with Russia, under which India didn't get any benefits for achieving manufacturing capabilities.
The weakening Indian Air Force
According to Indian Air Force estimates, India needs at least 42 squadrons of fighter jets to keep the "collusive China-Pakistan threat" in check. However, the Indian Air Force, as of now, have only 33 squadrons of fighter jets. Of those 33, 11 squadrons consist of obsolete MIG-21 and MIG-27 squadrons which are slated for retirement. Furthermore, the serviceability of the existing fleet is poor.
The China-Pakistan threat
Pakistan currently has a fleet of 80 F-16s, acquired from the US. To counter every Pakistani F-16, armed with superior firepower, India will have to deploy two Sukhoi-30MKIs. China, on the other hand, can swiftly unleash 21 squadrons on India from their airbases in Tibet.
IAF's plans to bolster their fleet
The IAF will induct 36 Rafale fighter jets after completion of the Rs. 60,000crore Indo-French deal. 272 Sukhoi-30MKI jets will be inducted by 2018-2019, and subsequently upgraded to 'Super Sukhois' at a total cost of Rs. 55,717crore. 120 indigenous Tejas fighter jets worth Rs. 55,000crore are set to be inducted by 2026. Moreover, 51 Mirage-2000s and 63 MiG-29s are being upgraded for Rs. 23,800crore.
What is the Indo-Russia 5th Gen fighter jet project?
The plan is to produce a variant of the 5th Generation single-seat Russian Sukhoi T-50. As per the main design contract, to be executed over a span of 6 years, India and Russia will invest $4 billion each for prototype development, infrastructure build-up and testing. 127 such planes are to be produced in India at a total cost of $25 billion.
India looking for even more fighters
India is looking to set up a second line of fighter jet production in the country in another 'Make in India' project. The contenders for the project are the American F/A-18 and F-16 jets and the Swedish Gripen-E jets.
India and Russia discuss 5th generation fighter deal
India, on the brink of signing an $8 billion deal with France for 36 Rafale fighter jets, is pushing forward negotiations with Russia on stalled mega projects to jointly develop a 5th generation fighter aircraft. The talks with Russia for the final R&D design contract came after the Defense Ministry acknowledged that 36 new jets weren't enough to bolster India's diminishing air power.