Govt mulls panic button on existing mobiles too
Govt mulls panic button on existing mobiles too
Written by
Ramya Patelkhana
Edited by
Gaurav Jeyaraman
Apr 27, 2016, 09:59 am
3 min read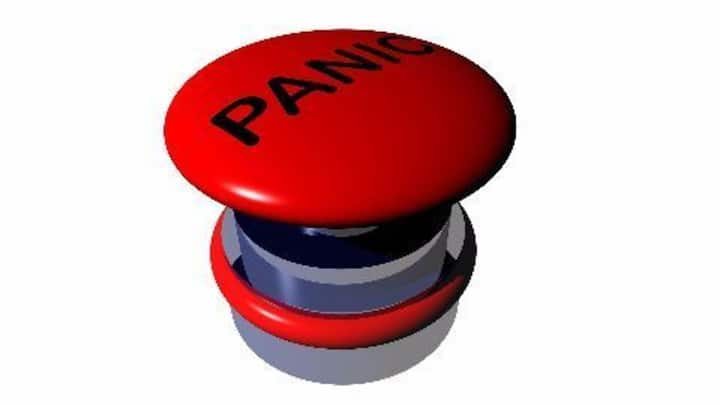 After making it mandatory for mobile phone operators to have a panic button service in all phones from 2017, the government is considering including existing handsets in the scheme. The Department of Telecommunications will come out with a notification making it mandatory for operators to offer software patches to configure such panic buttons. The patches would be made available for download on smartphones soon.
Maneka Gandhi writes to Ravi Shankar Prasad
Union Cabinet Minister Maneka Gandhi had written to Union Minister Ravi Shankar Prasad urging him to convene a meeting to discuss the implementation of 'panic button', first mentioned by Modi. She stated that despite numerous apps, women weren't able to access help as apps couldn't be launched quickly. She said designing a button that could be accessed without unlocking the device would be useful.
Centre wants mobile companies to install 'panic' button
The Modi-led government had asked mobile phone makers to install a 'panic' button, which shall be a single-touch emergency system, on their devices sold in India, during a meeting. The meeting was attended by two ministerial secretaries, representatives of national and international mobile companies. The USP of government's move is that the feature could be provided for basic phone users, apart from smartphones.
Would add the panic button soon: Huawei India
Chinese telecom company Huawei announced that they would add the SOS-option in all Honor smartphones in India from October 2015; Huawei also said they would install the 'panic button' soon. Valluri Kumar, Huawei India Research and Development lead architect, said that they would install the SOS-feature as advised by the Indian Government. He added that they were the first company to add the feature.
Mobile cos agree to provide panic button: Maneka
Union Cabinet Minister for Women and Child Development had announced that mobile companies agreed to provide panic button after some had rejected initially. She also said that they managed to get companies on board to provide the feature on new handsets by March 2016 while existing mobiles would get the feature later. She added that Department of Telecommunications would soon issue mandatory regulations formally.
Mobile companies to facilitate users to upgrade phones
Maneka Gandhi said, "We have asked the companies (mobile manufacturers) to build at least 10,000 centers across the country to facilitate mobile phone users in upgrading their phones and adding the button."
Mobiles to come with 'panic' button from 2017
In a bid to make mobile phone a more useful tool, the Modi-led government announced that from 2017, no device shall be sold without the single-touch 'panic' button. In 2015, Prime Minister Modi had initially mentioned that it would be advantageous to have 'panic' button on all cell phones in India. The notification also specified that from 2018, all mobile phones shall have inbuilt-GPS.
How is the panic button useful?
The panic button would be designed in such a manner that it is accessible without unlocking the phone by long-pressing or double-pressing a button. The user could choose a 'panic response team' (family, friends, etc.) to which emergency information like GPS coordinates would be sent along with the police. A 24x7 team would monitor alarms and inform police personnel once the emergency is validated.