Traders protest against a car-free Connaught Place
Traders protest against a car-free Connaught Place
Written by
Vaneet Randhawa
Edited by
Gaurav Jeyaraman
Feb 08, 2017, 01:41 pm
4 min read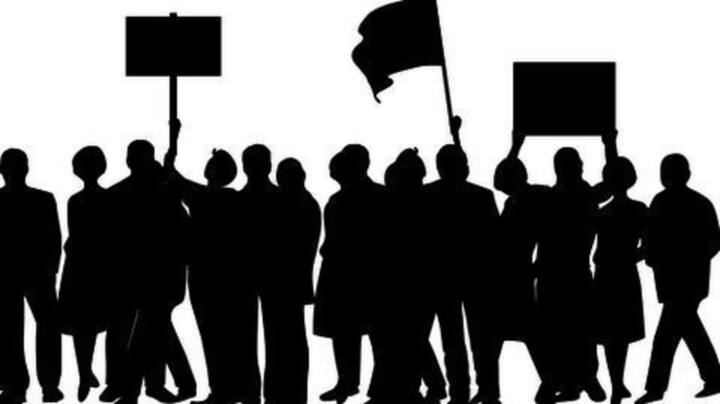 On Tuesday afternoon, hundreds of traders marched in protest against New Delhi Municipal Council's (NMDC) plan to convert Connaught Place into a car-free zone. Slogans like "Save CP, Save Business" were being reiterated with traders marching through the Inner and Outer circles of the market. Around 1,200 small and big shops and 250 eateries were shut till 3 pm.
A 'smart city' is a metropolitan region that is extremely advanced in terms of its sustainable real estate, infrastructure, communications and market viability. It is a town where information technology is the key infrastructure and the source for rendering primary services to its citizens. There are various technological platforms linked, including "but not limited to automated sensor networks and data centres."
IBM brings the idea of smart cities into existence
The concept first came into existence in 2008, when IBM started working on a 'smarter cities' idea as part of its Smarter Planet initiative.
Rs.7,060 crore allocated for 100 smart cities
The government proposed the allocation of Rs.7,060 crore for the 100 smart cities project. To encourage the project, FDI's conditions were reduced to 20,000 square metres from 50,000, and to $5 million from $10 million, with a 3-year post completion lock-in. Projects which committed to using 30% of project-cost for affordable low-cost housing were to be exempted from these minimum requirements.
97 cities to compete to become Smart Cities
Urban Development Minister Venkaiah Naidu unveiled the list of 97 cities which made it to the smart city list. Uttar Pradesh had the maximum of 13 cities, followed by Tamil Nadu with 12. Of the 97 cities, 24 are capitals, 24 business and industrial centres and the rest were chosen for being centres of education, tourism and culture and port cities.
Controversy around Smart Cities
The Opposition had blamed the BJP for being partial in its selection of the Smart Cities and said that it had wrongfully denied a place to J&K cities. The government hit back at the opposition for instigating the public by disseminating lies and revealing that Centre had nothing to do with the decision. BJP said that the Smart Cities were chosen on set parameters.
Government announces its first 20 Smart Cities
M Venkaiah Naidu, the Urban development minister announced the first list of 20 cities to be developed as Smart Cities. Bhubaneswar topped the list; Pune and Jaipur finished second and third respectively. These cities will be "developed to have basic infrastructure through assured water and power supply, sanitation and solid waste management" etc. Cost of the project will be split between Centre and States.
Selection process for the Smart Cities
The name of the 20 Smart Cities were chosen from a list of 97 cities tendered by states during a competition that was started in 2015. To qualify, local administrations and states had to render "smart answers" to a template carrying 43 questions. The states' answers were judged on service levels, infrastructure and track record. More than 2.5 million citizens had given their participation.
Congress alleges political vendetta over Smart City tags
The Congress Party alleged that the Centre has insulted Bihar and Uttar Pradesh by excluding their cities from the 'Smart City' list. Congress leader Pramod Tiwari said the BJP was "not able to digest the loss in Bihar" and excluded the state with "a motive of political vendetta." Tiwari added that the Congress party intends to raise this issue in both houses of Parliament.
Need over $150 billion investment for Smart Cities
PM Modi's vision of creating 100 smart cities will require an investment of over $150 billion according to a study by Deloitte. The private sector will be a major contributor to the project with nearly $120 billion of investment coming from private sector entities. The government has already initiated two programmes with an initial outlay of $7.513 billion for 'Smart Cities Mission'.
Connaught Place to go car-free from February
Part of India's 'Smart Cities mission', a three-month pilot project beginning February will turn the middle and inner circles of the Connaught Place market into an exclusive pedestrian zone. This is being taken up to address the issue of congestion. Traders completely opposed this decision whereas according to visitors, it will help free up the always-congested spot in the heart of the capital.
Connaught Place to take 2 more weeks to go car-free
The trial run of the three-month car-free Connaught Place, expected to begin on 1st February, will take two more weeks to start as stakeholders are yet to decide on its proceedings. Based on the response garnered by this plan, it can be even called off before it completes three months. The pedestrian-only Connaught Place plan aims to decongest the hotspot in Central Delhi.