E-Visa to be extended to 36 more countries
E-Visa to be extended to 36 more countries
Edited by
Gaurav Jeyaraman
Jul 13, 2016, 03:21 pm
3 min read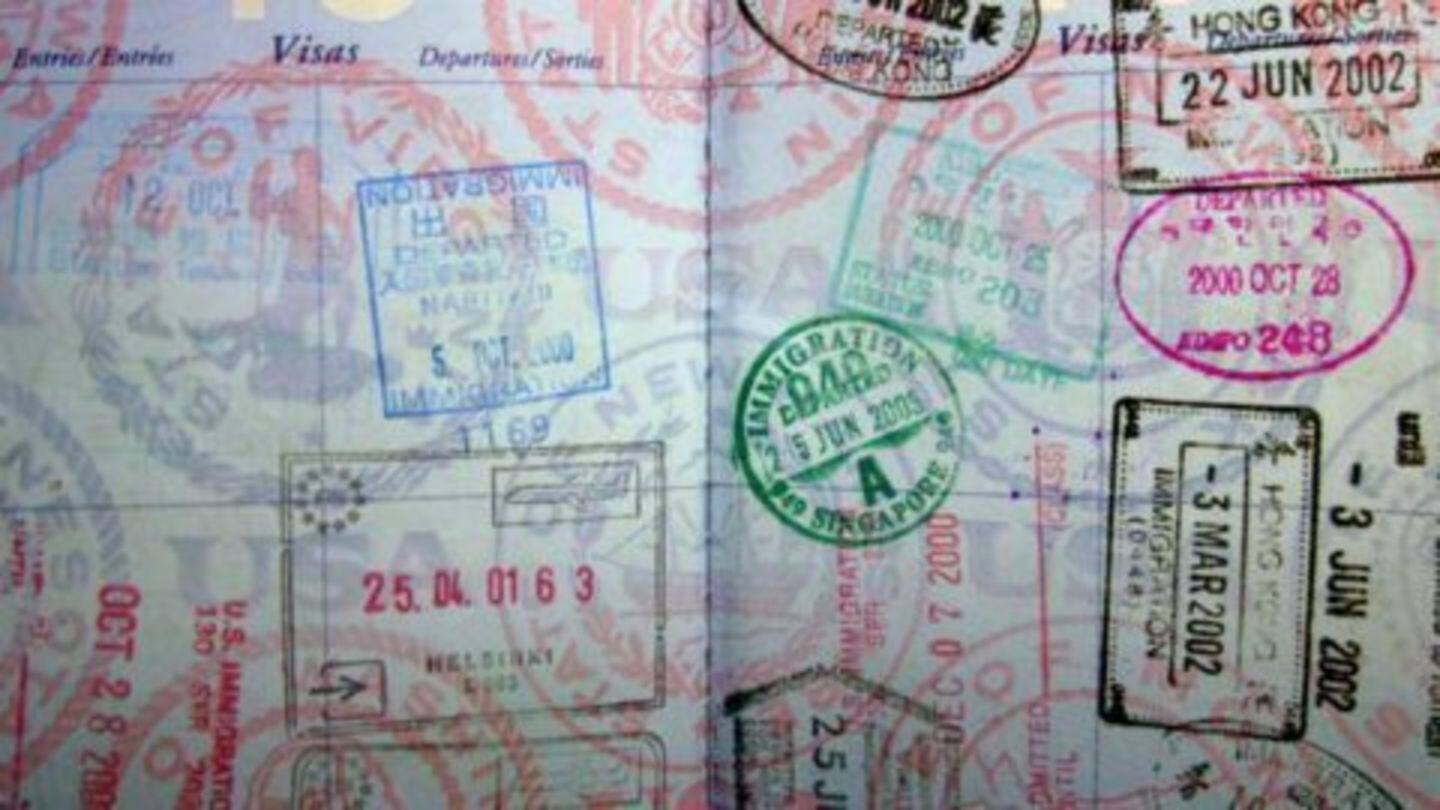 The government has announced that the e-TV scheme would be extended to 36 more countries. Among those short-listed are Iran, Egypt, Bahrain, Qatar, Italy, Saudi Arabia, Maldives, Turkey, Nigeria, Ethiopia, Kazakhstan and Morocco. The proposal has to be approved by the Home Ministry before it can be applicable. If approved, 186 countries will be able to avail eTVs for India.
The e-Tourist Visa (e-TV) scheme was initiated by the Modi government in Nov 2014 to simplify visa procedures for foreign tourists. The scheme was available to citizens of 113 countries arriving in India through 16 airports. Under e-TV an applicant receives an e-mail, authorizing him/her to travel to India. On arrival, the authorization is presented to immigration authorities who stamp the entry into India.
e-TV for Chinese tourists
As announced during PM Modi's China visit, India extended the e-TV scheme to Chinese nationals. The move was expected to promote inflow of Chinese tourists who currently account for a relatively small percentage of tourist inflow in India. However, keeping security in mind, the Indian embassy would have the final call in the issuance of e-TV to any Chinese individual.
Government to extend e-TV to 150 countries
The Indian Government planned to extend its e-TV scheme to 150 countries from existing 113 countries to give a boost to tourism. Officials with the Union Tourism Industry stated that the addition of the 37 new countries would be completed by March 2016. The e-TV scheme is being expanded to improve tourism in India.
Government revises e-TV fees
The government revised the e-TV fees from existing $60 to 4 new slabs of $0, $25, $48, and $60 based on the principle of reciprocity. Bank processing fees for applications had been reduced from present $2 to 2.5% of visa fees. Countries under $60 bracket included Russia, UK, USA, etc. Countries under the $25 bracket included Japan, Singapore and other Asian countries.
Free e-TV for 19 countries
Tourist from 19 countries: Argentina, Cook Islands, Fiji, Jamaica, Kiribati, Marshall Islands, Mauritius, Micronesia, Nauru, Niue Island, Palau, Papua New Guinea, Samoa, Seychelles, Solomon Islands, Tonga, Tuvalu, Uruguay, and Vanuatu have to pay zero e-TV fees.
Tourist arrival by e-tourist visa increases by 635%
The tourist arrival in India using e-TV (e-Tourist Visa) increased by 635.8% to 1,03,617 in Dec 2015 from 14,083 in Dec 2014. Maximum number of tourists arrived from UK (~24%) followed by USA (~20%), Russia (9%), Australia (~5.5%), and Germany (~5%). New Delhi airport received more than one-third of the tourists followed by Mumbai (one-fifth), Goa (one-sixth) and Bengaluru (~5.5%).
e-TV scheme extended to 37 more countries
The Home Ministry has stated that it will extend e-tourist visa scheme to 37 more nations starting Friday, bringing the total to 150. The latest round of additions include several African nations as well as several Central Asian and Eastern European nations. The move fulfills the Home Minister's target set in the last budget and is timed ahead of the presentation of budget 2016-17.
Govt to issue e-visa for medical tourists
The government has announced that it will roll out e-medical visas for foreigners seeking medical treatment in India. Medical tourism in India is a $3 billion industry, and is projected to grow to $7-8 billion by 2020. The Home Ministry confirmed the development and issued a statement regarding the same. The government has also introduced e-visas for tourists enrolling for short-term yoga courses.
E-visa arrivals rise by 179.9% since last year
The Centre has stated that tourists arrival through the e-visa scheme has risen by 179.9% since May 2015. 43,833 tourists arrived in May'16 on e-Tourist Visa, compared to 15,659 during May'15. The high growth has been attributed to the expansion of the scheme from 43 countries to 150. The top 3 countries whose tourists availed of the scheme are USA, UK and China.