In parliament, MP Naresh Agarwal links Hindu gods with alcohol
In parliament, MP Naresh Agarwal links Hindu gods with alcohol
Jul 19, 2017, 04:27 pm
3 min read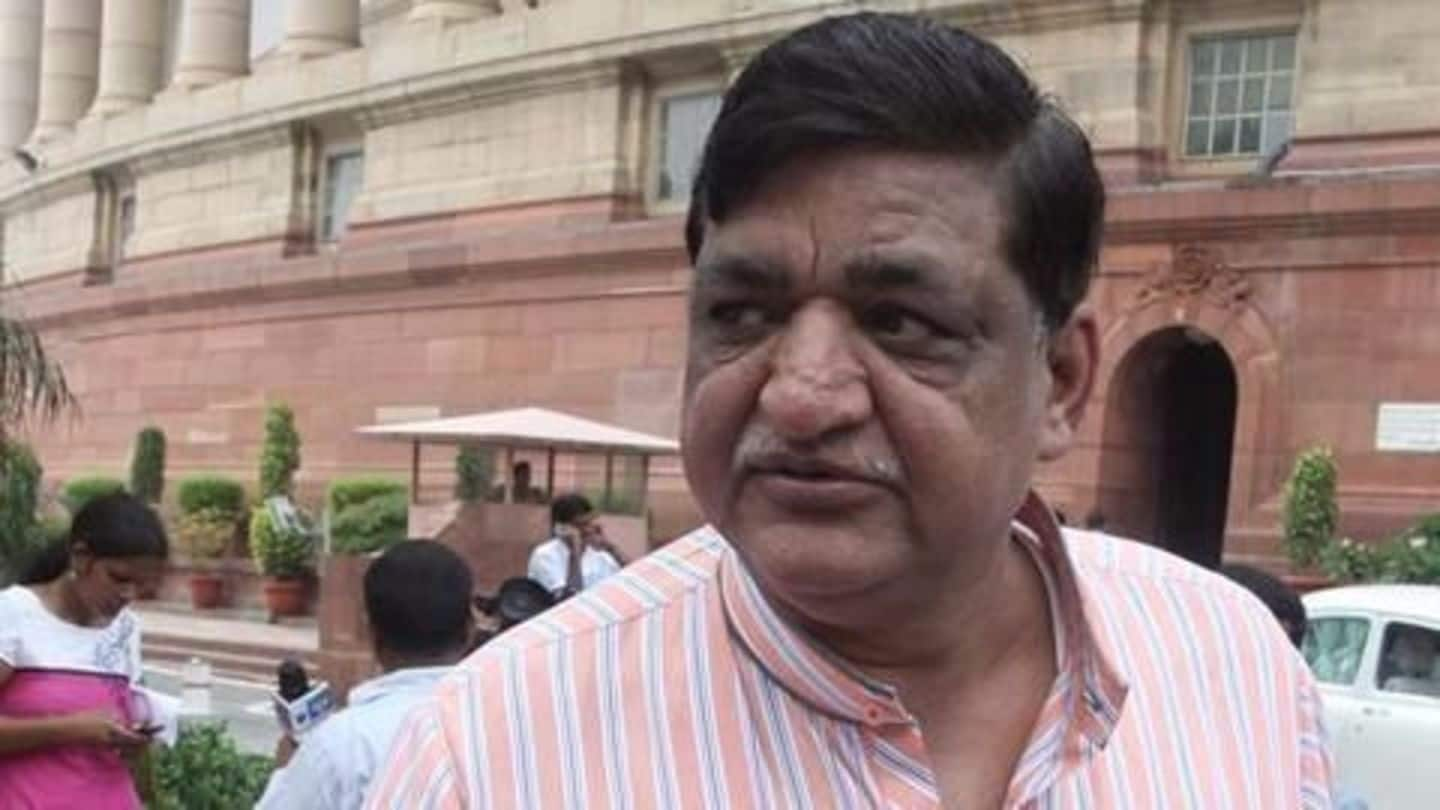 There was uproar in Parliament after Samajwadi Party MP Naresh Agarwal seemed to link Hindu gods with alcohol. "Vishnu resides in whiskey, Ram in rum, Mata Janki in gin and Hanuman in 'tharra'," he said. He apologized after Rajya Sabha Deputy Chairman PJ Kurien condemned it. Section 295A of IPC forbids speech that hurts religious sentiments. Offenders may be jailed for upto three years.
Section 295A: Regulating speech that offends religious sentiments
Hate speech in India is prohibited under several sections of various laws. Section 295A of Indian Penal Code (IPC) is one such provision which regulates speech that could cause hurt religious sentiments and is closest to a blasphemy law in India. We take a closer look at when and how Section 295A-IPC was applied to politicians, celebrities and ordinary people in current times.
In 1927, a book 'Rangila Rasul' was published which contained 'scandalous references' to Prophet Mohammed's intimate life; a complaint against the publisher was filed. Lahore HC ruled it was offensive to the Muslim community but since there were no laws covering insults to religious figureheads, the publisher was acquitted. Given the outcry from Indian Muslim community, Section 295A was enacted by Colonial British Government.
Section 295A: What does it say?
The object of Section 295A is to punish 'deliberate and malicious acts' which are 'intended' to outrage or insult religious sentiments of a certain section of society. Section 295A comes into play when the insult is by words, verbal or written, or by signs and the insult is deliberate. Offence under 295A is non-bailable and police have the power to arrest without a warrant.
Punishment prescribed for offence under Section 295A is imprisonment up to three years or a fine or both.
Angry Rajya Sabha MPs demand apology from Agarwal
Rajya Sabha members demanded an apology from the MP over the controversial statement. Kurien said it was derogatory and hurt communal sentiments. Finance Minister Arun Jaitley said if Agarwal had said the same outside the House, he would have been liable for prosecution. Meanwhile, CPI(M)'s Sitaram Yechury appealed to members to remain calm and continue with the proceedings.
Complaints against celebrities
Akshay Kumar's film, Oh My God, ruffled feathers. FIR under Section 295A was filed for "hurting religious-sentiments" of Hindus. Sanjay Bhansali was booked by Jalandhar Police for his film, Ram Leela. Bhansali had to tweak the movie's name. Comedian Kiku Sharda was charged with hurting religious sentiments for mimicking Baba Gurmeet of Dera Sacha Sauda. He apologized and said he was just following script.
In 2012, two women were arrested for questioning Mumbai shutdown after Bal Thackeray's death, on Facebook. In 2014, Devu Chodankar, was arrested for writing a comment against PM Modi on Facebook. Police filed an FIR stating Chodankar's aim was to "promote communal and social disharmony." In 2015, a student was arrested and jailed for posting "objectionable" comments on Facebook about UP Minister Azam Khan.
Gautam Bhatia, Free Speech expert, stated relentless abuse of Section 295A and similar legal provisions, prove neither local police nor magistrates can sensibly apply these laws. He stressed SC must provide clear guidelines on scope and application of these sections.