Baloch activists claim torture, rape by Pak Army
Baloch activists claim torture, rape by Pak Army
Written by
Gaurav Jeyaraman
Dec 13, 2016, 05:10 am
5 min read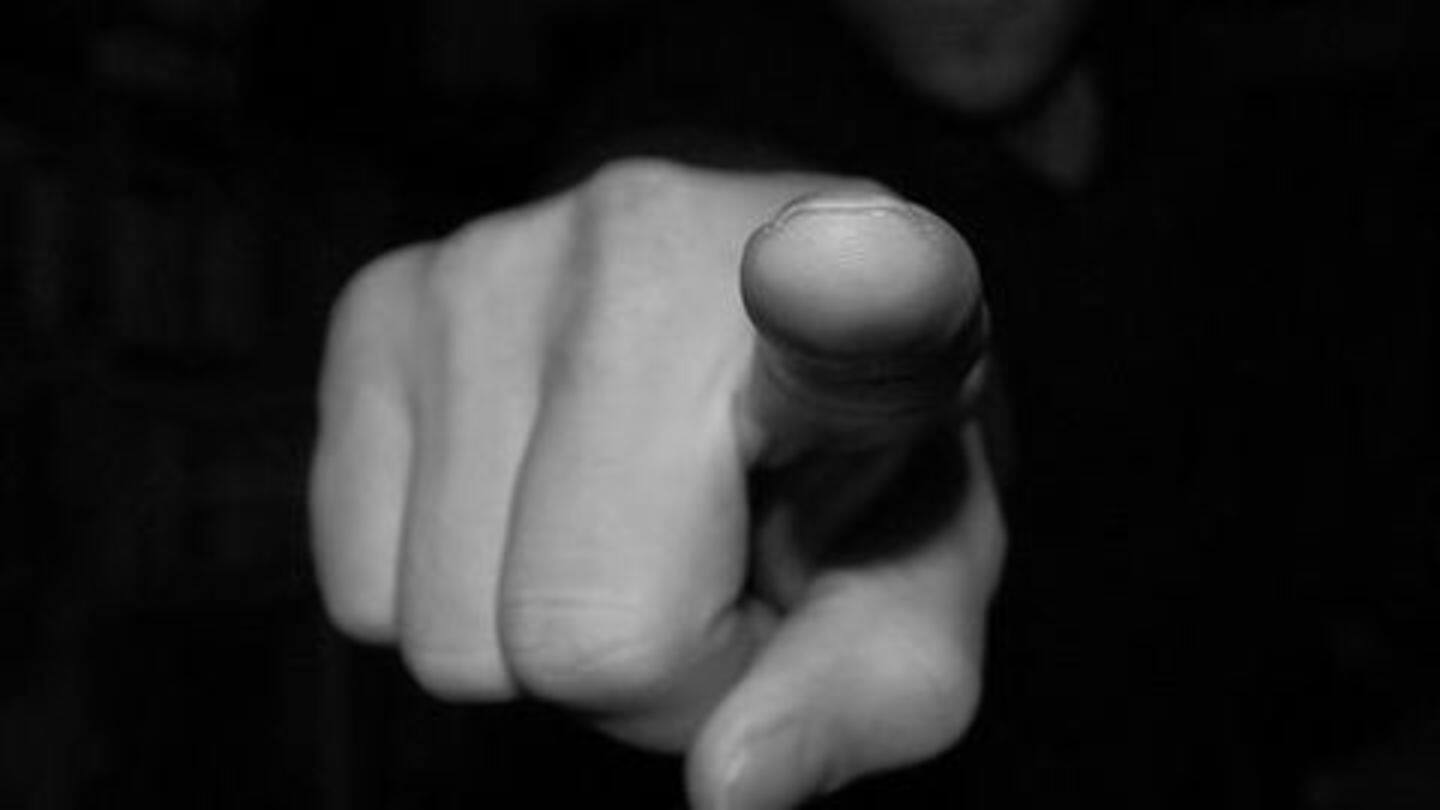 Baloch Kurd liberation activist and World Baloch Women's Forum president Naela Quadri Baloch accused the Pakistani Army of having official sanction to torture, rape and kill Baloch people. She demanded that UN take firm action against the Pakistani Army instead of remaining a mute spectator. She said Pakistan was committing genocide in Balochistan with the help of China.
Balochistan is one of the four provinces of Pakistan, sharing its borders with Afghanistan in the north and north-west, Iran in the south-west and, Punjab and Sindh, Khyber Pakhtunkhwa and Federally Administered Tribal Areas in the north-east. The conflict is a guerrilla war waged by Baloch nationalists against the governments of Pakistan and Iran. Greater autonomy, increased royalties, an independent nation-state are their demands.
Prime Minister Narendra Modi's Independence Speech
"The people of Balochistan, the people of Gilgit, the people of PoK have thanked me in such a manner, from places that I have never been and never had a chance to meet. I am grateful to them," said Mr. Modi at the Red Fort.
Remarks on the Balochistan Conflict
The statement on Balochistan included in the Independence Day Speech was the second time in a week that Modi chose to speak about Balochistan. Earlier this week, Modi said, "The time has come when Pakistan shall have to answer to the world for the atrocities committed by it against people in Balochistan and PoK." These statements are seen as India's assertive stance towards Pakistan.
Congress backs Narendra Modi's take on Balochistan
After the Independence Day Speech, the Congress was supportive of raking up the issue of rights violation in Balochistan. Spokesman Randeep Surjewala in an official statement said, "Whether it is Balochitan or PoK or other parts of Pakistan, violations are being committed by Pakistani agencies and armed forces. The way democracy and democratic dissent is being stifled, India should raise it in bilateral fora."
Balochistan's Mehran Marri hails PM Modi
Mahran Marri, representative of Balochistan at the UN Human Rights Council and European Union, said, "I would like to thank Mr. Narendra Modi for raising the issue of Balochistan." Marri hopes that India impedes in the human rights issues of Balochistan in a manner similar to the way it interfered to bring an end to the genocides in Bangladesh.
Former President Karzai backs Modi's stance on Balochistan
Former Afghan President Hamid Karzai has expressed his approval of PM Modi's comments on the Balochistan issue, which he made during his Independence Day speech. Karzai stated that India had every right to comment on the Balochistan issue as Pakistani officials constantly make remarks on India and Afghanistan too. However, he cautioned both countries from engaging in any form proxy wars in the region.
Chinese scholars 'disturbed' by Modi's Balochistan comments
Chinese academicians and scholars have expressed concern over Prime Minister Narendra Modi's comments on the Balochistan issue. Experts state that India's hardening stance on the matter could translate into uncertainty on the ground in Balochistan, affecting the $46 billion China-Pakistan Economic Corridor project. Experts assess that China and Pakistan could take joint-measures to contain India's rhetoric on the subject.
Baloch activists in Australia, South Korea thank PM Modi
Baloch activists in Melbourne, Australia and Busan, South Korea have thanked PM Modi for India's show of solidarity with their cause. The activists were protesting against the atrocities allegedly committed against them and their people in Balochistan by the Pakistani government and armed forces. Activists said the Balochi cause is finally getting a voice at an international stage and thanked PM Modi for it.
AIR to launch app, website for Baloch listeners
All India Radio has announced its decision to launch a mobile application and a website catered specifically for its listeners in Balochistan and those who understand the Baluchi language. Sources said that AIR feels that such "programmes will gain a global audience especially among Baluchi speaking diaspora." Sources also stated that the services are likely to be launched next week.
Baloch activists protest at UN, seek Indian intervention
Baloch activists from the Free Balochistan Movement protested outside the UN Headquarters in New York, seeking an end to the atrocities committed by Pakistan in the region. In Geneva, the Baloch Republican Party (BRP) has said their leaders are seeking asylum in India and want India's direct intervention. Activists have also demanded UN intervention, to bring peace to the region.
India may give Baloch leaders asylum
Speculation is rife that India may be gearing up to provide asylum to Baloch leaders who are currently living in different parts of the world. If true, it would be a provocative diplomatic manoeuvre, as big a move as India providing political asylum to the Dalai Lama in 1959. The Ministry of External Affairs has refused to comment on the matter.
Baloch leader's asylum plea sent to IB
Sources have stated that Balochistan separatist leader Brahamdagh Bugti's plea for asylum in India is currently being vetted by Indian intelligence agencies at the behest of the Home Ministry. However, the final call on whether he would be granted asylum would be taken by the Union Cabinet. Sources said the Home Ministry is in favour of granting him an extended visa like Taslima Narseen.
Baloch conflict: Leaders praise Modi for raising awareness
Baloch leader Mazdak Dilshad Baloch has heaped praises on PM Modi for bringing the Balochistan conflict to the global attention. He also thanked External Affairs Minister Sushma Swaraj for helping to point out the atrocities committed by Pakistan's army on Balochistan. He also questioned the silence of Pakistan's people on their government's stance on the Balochistan conflict.