Only unmarried women allowed in Telangana's social welfare colleges
Only unmarried women allowed in Telangana's social welfare colleges
Mar 02, 2017, 10:43 am
4 min read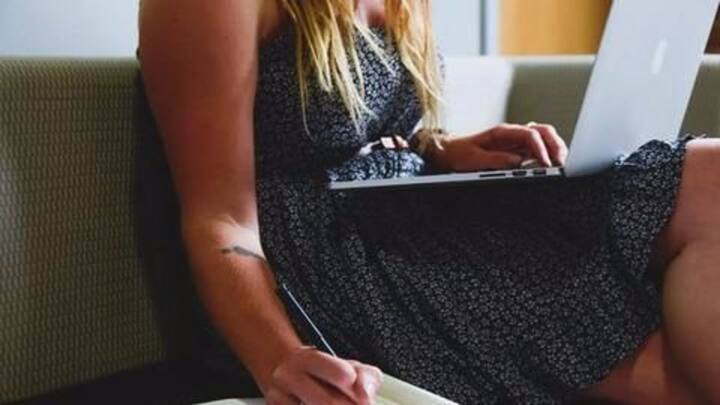 Only unmarried women are allowed in Telangana's social welfare women's colleges, which provides students everything for free. "The intention (is) to ensure girls don't get distracted, because there is every possibility of husbands visiting their wives (regularly)," said an official. Another official assured married women can approach for admission, but emphasized that the whole purpose was to "break the cycle of child marriages".
"Women wearing jeans, 'men's clothes' should be drowned in sea"
A video featuring a Kerala pastor has gone viral, where he says "sinner" women who wear jeans and "men's clothing" should be drowned in the sea with rocks tied to their bodies. "The best suited attire for women is 'churidaar', but when Satan enters them, women throw away the 'dupatta'," he said. Here's a look at the sexist ways women are viewed in India.
Insights on the reasons for rapes
Haryana khap panchayat leader Jitender Chhatar believes you are what you eat. "Chowmein leads to hormonal imbalance evoking an urge to indulge in such acts (rapes)." In contrast, Chhattisgarh Home Minister Nanki Ram Kanwar went the astrology way. "Stars are not in position; only an astrologer can predict (rapes)."
Prevention is better than cure
Former CBI Director Ranjit Sinha presumably had enough experience. "If you can't prevent rape, enjoy it." Rajya Sabha MP Rajpal Singh Saini believes in simple living. "Don't give mobile phones to children, especially girls. What are the girls missing without mobile?" A Haryana khap panchayat batted for lowering marriageable age for girls to prevent rapes. Former CM OP Chautala agrees. "This will protect women."
Because it's 'just' rape…
Finance Minister Arun Jaitley used his knowledge to analyze the economy. "One small incident of rape in Delhi advertised world over is enough to cost us billions of dollars in terms of global tourism." Understandably, former UP CM Mulayam Singh Yadav has a soft spot for sons. He once said "Boys make mistakes (on rapes), why hang them?"
Religious leader Asaram Bapu knows how to have prevented the heinous crime. "She should have called the culprits brothers and begged." Even the accused's lawyer ML Sharma insists his clients aren't guilty. "Why did Nirbhaya's parents send her with anyone that late at night? He wasn't her boyfriend." "Indian culture is the best. In our culture, there is no place for a woman," he adds.
RSS chief Mohan Bhagwat had interesting advice for couples. "Till the time the wife follows the contract (taking care of the house), the husband stays with her; if the wife violates the contract, he can disown her." Shankaracharya of Badrikashram, Shri Vasudevanand Saraswati, echoed BJP MP Sakshi Maharaj's views. "Every Hindu family should give birth to 10 kids."
Dress code for female tourists in India
Tourists to India are issued welcome kits, which also contains safety tips for women. "They are given dos and don'ts. These are very small things like, they should not venture out alone at night in small places, or wear skirt," said Tourism Minister Mahesh Sharma.
Advice from women leaders
Former Delhi CM Sheila Dikshit had interesting advice on preventing crimes against women, after the murder of journalist Soumya Viswanathan. "One should not be adventurous being a woman." Maharashtra Women's Commission member Asha Mirje too thinks the Shakti Mills gangrape could have been avoided. "Why did the victim go to such an isolated spot at 9pm?"
Are Indian women allowed to smoke?
After a controversy on an actress smoking on screen in Madhur Bhandarkar's 'Heroine', senior advocate V Shekhar, representing the health ministry, submitted that "Indian tradition doesn't permit a lady to smoke".
The administration steps up for women's safety
To prevent crimes against women, Mumbai proposed banning mannequins wearing lingerie, which "affects the mindset of men towards women and they see her as a commodity". The Goa department of art and culture banned employees from wearing sleeveless clothes and jeans to maintain "decorum". The Puducherry government also decided on separate buses for schoolboys and schoolgirls, overcoats for girls, and restricted interaction of the sexes.
Jeans, t-shirts, mobile phones: Items banned for women
The Haryana Women and Child Department department asked women employees to stay away from "indecent western dresses", like jeans and t-shirts. Many institutes, including Mumbai's St Xavier's College and Krishna Menon College, Chennai's Anna University, schools in Mizoram, have also banned jeans, skirts and sleeveless tops. Many villages in Gujarat and Bihar have banned mobile phones for girls, which were "debasing the social atmosphere".