Pakistan sentences alleged Indian spy Kulbhushan Jadhav to death
Pakistan sentences alleged Indian spy Kulbhushan Jadhav to death
Written by
Gaurav Jeyaraman
Edited by
Vaneet Randhawa
Apr 10, 2017, 03:36 pm
3 min read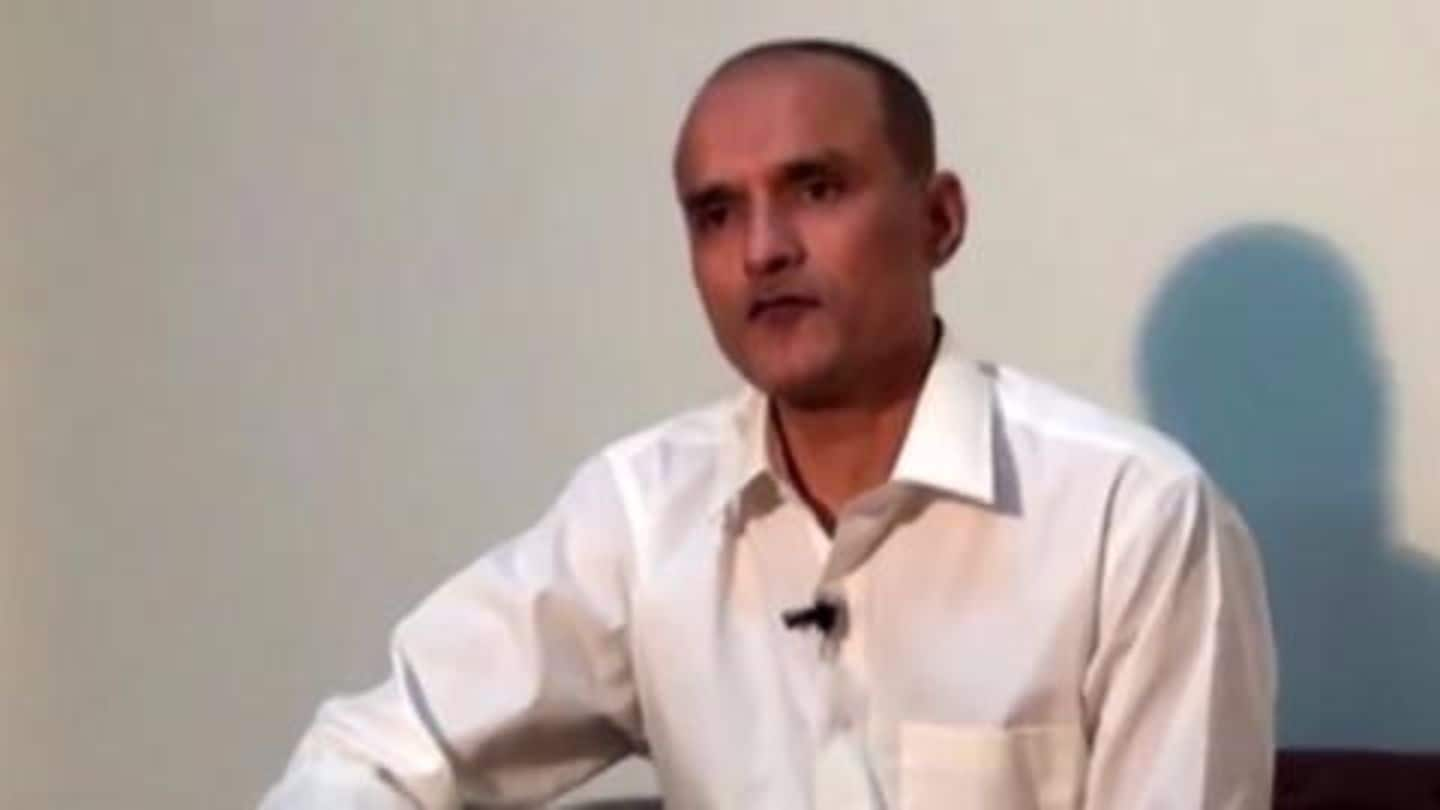 Pakistan has sentenced alleged Indian spy Kulbhushan Jadhav to death, confirmed ISPR Director General Major General Asif Ghafoor. However, no details of the verdict were released, including when the trial was held, or when the judgment was issued. India has refused allegations of espionage and maintained Jadhav is a former navy officer who retired early.
Pakistan's claims to have arrested Indian RAW agent
Balochistan's Home Minister Mir Sarfaraz Bugti announced the arrest of Kulbhushan Jadhav from the Balochistan region. Bugti alleged that he was a commander rank officer in the Indian Navy and a R&AW operative. Bugti claimed that Jadhav had been in touch with Baloch separatists and terrorists kindling sectarian violence in Balochistan. He had been arrested 3 days before on Pakistani intelligence agency's tip-off.
India seeks consular access to arrested officer
In a statement, the Indian Foreign Ministry said that it had asked Islamabad consular access to the alleged undercover agent of India's intelligence agency R&AW who had been arrested in Balochistan. The Indian Ministry of External Affairs further stated that the arrested officer was indeed an officer in the Indian Navy, but clarified that he had taken "an early retirement from service."
Kulbhushan Jadhav from Maharashtra or Hussein Mubarak Patel?
While the Pakistan media named the alleged Indian spy as Kulbhushan Jadhav from Maharashtra, his passport pictures on news sites list his name as Hussein Mubarak Patel with a valid Iranian visa. Moreover, his documentation listed ACP's Mumbai address as his address.
Former RAW Chief calls the reports 'fictitious'
Former Research and Analysis Wing Chief AK Verma rubbished Pakistan's claim of having arrested an Indian intelligence operative. He termed the entire episode as 'fictitious'. Verma said Islamabad had fabricated a "tale to back its allegations of India brewing unrest in Balochistan." He said that he could've been "kidnapped anywhere on the borders or even in the neighbourhood and brought to Balochistan".
Hassan Rouhani dismisses R&AW spy claim
Iranian President Hassan Rouhani has dismissed Pakistan's claim that he discussed the arrest of an Indian spy in Balochistan during his meeting with Pakistani officials. He stated that the information was based on rumors and that no such discussions took place. He added that the issue was spread due to growing Iran-Pakistan ties saying, "Whenever Iran comes closer to Pakistan such rumours are spread."
Pakistan releases 'confusion video', India calls it 'spy games'
After former Assistant Commissioner of Police, Mumbai, claimed that the detained Kulbhushan Jadhav was his nephew, Pakistan released his video confession today. Jadhav in the 6-minute-long video confession claimed he was an R&AW agent and still working with the Indian Navy. India said Pakistan was playing 'spy games' and trying to "deflect attention from its own accountability for terror attacks in India."
No conclusive evidence on R&AW agent: Aziz
Sartaj Aziz, Pakistan's Foreign Affairs Adviser to the Prime Minister stated that there was no conclusive evidence that Kulbushan Jadhav was indeed a R&AW agent. Aziz made the comments at a closed-door full Senate chamber meeting; he said more evidence was needed as "we have just statements." He said the dossier sent to the UN about R&AW activities "did not have any conclusive evidence."
Release Kulbhushan Jadhav: India
In light of Sartaj Aziz's comments to the Pakistan senate that there was insufficient evidence against alleged Indian spy Kulbhushan Jadhav, India has demanded that he be released. India also condemned Pakistan's repeated denials of India's requests for consular access to Jadhav; India made 8 requests which were all shot down. MEA spokesperson Vikas Swarup said Aziz's statements prove the allegations were "completely baseless."