Irom Sharmila launches People's Resurgence Justice Alliance
Irom Sharmila launches People's Resurgence Justice Alliance
Written by
Vaneet Randhawa
Edited by
Gaurav Jeyaraman
Oct 18, 2016, 03:01 pm
4 min read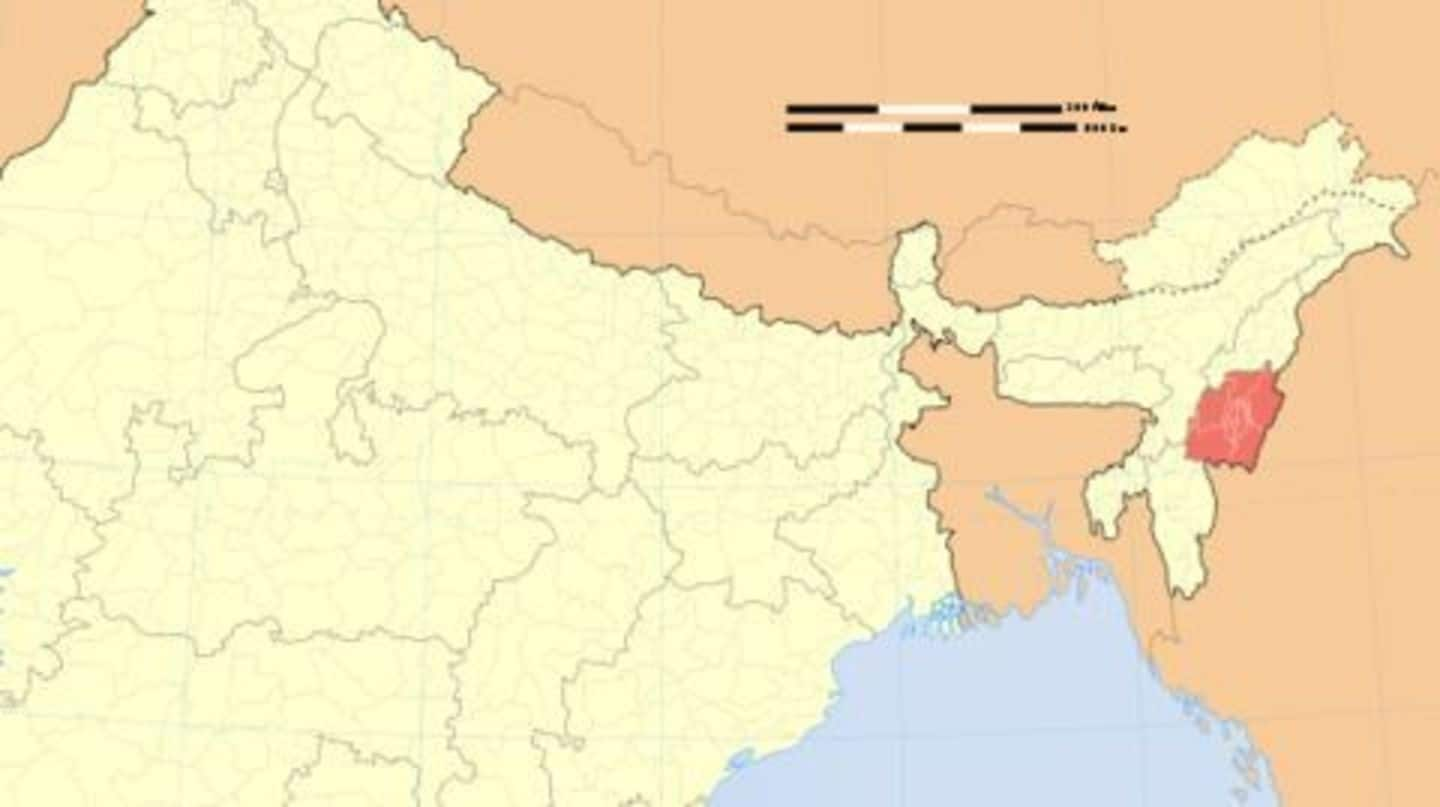 Irom Sharmila has launched her new political party, the People's Resurgence Justice Alliance in Imphal, expressing her desire to contest the Manipur polls. She had earlier sought the advice of Delhi Chief Minister Arvind Kejriwal on how to defeat her political opponents in the state. She added that she wanted to meet PM Modi and seek his advice on politics.
Irom Chanu Sharmila (aka the Iron Lady of Manipur) is a civil rights activist from Manipur. On 2nd November 2000, Sharmila began a hunger strike (which is still ongoing). She demanded that the Indian Government should repeal the Armed Forces (Special Powers) Act (AFSPA). She said that unless her demands were met, she wouldn't "eat, drink, comb her hair or look in a mirror".
Armed Forces (Special Powers) Act, 1958
Under the Armed Forces (Special Powers) Act, 1958, in the 7 North-Eastern states and J&K, the armed forces can arrest, search without a warrant and use force on the basis of "reasonable suspicion" that a person is engaging in anti-nationalist activities.
Irom Sharmila arrested for 'attempt to commit suicide'
Sharmila was arrested 3 days after her strike began. She was charged with an "attempt to commit suicide" which was illegal under the IPC (Indian Penal Code) and later was moved to judicial custody. On 21st November 2000, Irom was force fed through nasogastric intubation, while under arrest as her health had worsened rapidly.
Released, and rearrested: Fate of Irom Sharmila
On 2nd October 2006, after being released from the jail, Sharmila went to Jantar Mantar to protest against armed forces in the North-East. On 6th October, she was re-arrested by the Delhi police for trying to commit suicide and was taken to the All India Institute of Medical Sciences, New Delhi. Nobel-laureate Shirin Ebadi met Sharmila and promised to take up this cause.
Sharmila was awarded the Gwangju Prize for Human Rights (2007), Lifetime Achievement Award by the Asian Human Rights Commission (2010) and was declared the 'Prisoner of Conscience' by Amnesty International (2013).
On 29th February 2016, Irom was released by a court in Imphal (a similar case is ongoing in the Patiala House against her). On 2nd March 2016, she was re-arrested again after she began her fast. She was taken to the J.N. Institute of Medical Sciences where she has been staying for the last 15 years of her voluntary fast.
Irom Sharmila acquitted by Delhi Court in suicide-attempt case
A Delhi HC acquitted Irom Sharmila in a 2006 attempt to suicide case, when she had undertaken a fast until death at Jantar Mantar. Sharmila told the High court that she was willing to suspend her fast if the controversial AFSPA ('Armed Forces (Special Powers) Act') was repealed. Further, she'd expressed the desire to meet PM Modi to discuss this concern.
Irom Sharmila, to break fast, contest polls
Irom Sharmila stated that she would break her fast today due to the unfavourable responses by the government. She added that in order to rectify things, she would contest the elections and fight for her cause as an elected representative. The BJP said it welcomed her move and that the party was willing to consider giving her a BJP ticket for the elections.
Kejriwal to be Irom Sharmila's political mentor
Irom Sharmila has sought the advice of Arvind Kejriwal in eliminating the Congress rule in Manipur for next year's assembly polls. Sharmila had refused an offer to join AAP; however, Kejriwal agreed to be a political mentor to her after their meeting in New Delhi. Sharmila's close aide said Kejriwal "will ensure all help, even though Sharmila has no links with AAP."
Irom Sharmila acquitted of attempt to commit suicide charge
Irom Sharmila was acquitted of charges of attempting suicide by a court in Imphal. Sharmila immediately stated that she would float her new political party on 10 October to contest the Manipur assembly elections. She said she would fight from CM Okram Ibobi Singh's Home Constituency Thoubal. She added that her key agenda would be the repealing of AFSPA in Manipur.