Kerala ISIS youth killed in Afghanistan
Kerala ISIS youth killed in Afghanistan
Feb 27, 2017, 01:26 am
5 min read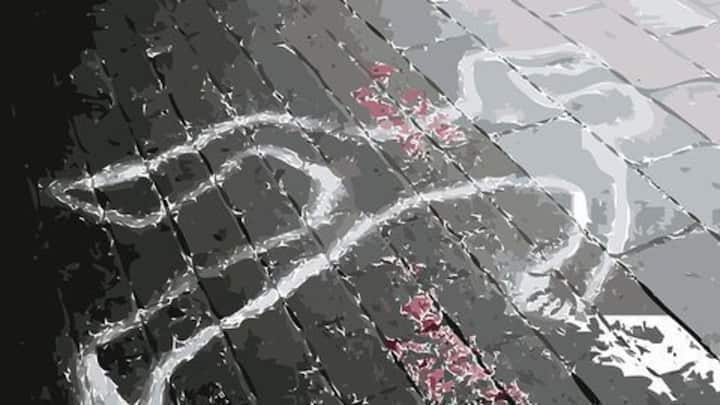 The family of a man from Kerala who went to join ISIS, received a text message saying their son was killed in Afghanistan. The message was sent by another youth who had fled from north-Kerala to join ISIS. Intelligence agencies traced the message back to Afghanistan. However, it is unclear if he was killed in a fire-fight with government forces.
India becomes recruiting hub for ISIS
India became a recruiting ground for the ISIS who "radicalize Muslim youth on cyber space and then facilitate their travel to Syria." Over 17 youths from Telangana were prevented from joining ISIS by the intelligence officials in the last one year. 2 Indian handlers from Gujarat, Saudi Arabia and Afghanistan have been trying to lure young men in their early 20s to join ISIS.
Long list of 25,000 men with ISIS for recruitment
It was brought to Ministry of External-Affairs' notice that ISIS recruiters had the data of as many as 25,000 Indian-Muslims for recruitment. This was highlighted by Afsha Jabeen, a primary ISIS recruiter, who was deported from Dubai to India on 11 September. She had built up an extensive data bank of Indian Muslim youth who had been working in the Gulf, for potential recruitment.
25 Indians fighting alongside ISIS
Two men of Indian origin have traveled to Iraq-Syria recently to fight alongside the IS, taking the number of Indians who have joined the group to 25. According to government estimates, there were 17 Indians in the IS until August, 2015, six of whom died. According to intelligence sources, 33 Indians have been stopped from joining the outfit as of December 2015.
ISIS asks India cadre to lie low
Wary of the NIA's crackdown on ISIS sympathizers, top Islamic State handlers based in Syria have reportedly instructed their contacts in India to "lie low for some time." Security sources said there were inputs that top ISIS recruiter Shafi Armar alias Yousuf al Hindi has told Indians in touch with him to restrict online activity. Security agencies however, continue to remain alert.
ISIS India chief killed in drone strike
US Sources stated that Mohammad Shafi Armar, the head and principal recruiter of Islamic State in India, was killed in a drone strike in Syria. Shafi, also known as Yousuf, was helping establish ISIS in India and is known to have recruited at least 30 men. According to intelligence sources, his death in Syria has left the Indian unit of IS "headless" for now.
ISIS releases recruitment video with Indian fighters
ISIS's media wing released a propaganda video to indoctrinate and recruit Indian youth to fight in Syria against the regime forces. The video features six Indian recruits, including a suspected Mumbai-based youngster. Under the alias Abu Umar al-Hindi, the Mumbai youth urges young Muslim men to migrate to Syria saying, "We are doing just fine and not at all distressed in the Islamic State."
ISIS promotes Indian youth in ranks
Sources have stated that Kalyan youths Fahad Tanveer Shaikh and Aman Naeem Tandel, featured in the ISIS recruitment video, have been promoted to the top echelons of the terror outfit. Fahad, known as Abu Bakr al-Hindi, has been named naeb khalifa (deputy caliph) to lead ISIS operations against India. Aman, renamed Abu Umar al-Hindi, is allegedly the governor of Hind wal'Sindh (India and Pakistan).
Hyderabad, Kerala becoming ISIS hotspots
Indian intelligence agencies are on high alert over the increasing footprint of ISIS in Kerala and Hyderabad. Several youth from Hyderabad were arrested by officials for links with the Islamic State militants. In addition, the government received word that several dozen, highly educated individuals from Kerala travelled to Saudi Arabia and Iran and are suspected to have joined ISIS.
NIA makes arrests in Kerala over ISIS links
The National Investigation Agency has arrested six persons from a terror module inspired by ISIS who were planning to carry out attacks at various locations across south India. The six were arrested in Kozhikode and Kannur districts of Kerala after Delhi, Tamil Nadu and Kerala Police were alerted of the youth's activities. Authorities said the youth were procuring explosives to carry out attacks.
Kerala ISIS youth were inspired by Zakir Naik
Investigations revealed that the youth arrested from Kerala over alleged ISIS links were inspired by controversial televangelist Zakir Naik. Sources said that all six of the accused confessed to having been inspired by Naik's videos. They planned to launch Nice-style attacks on public gatherings and multi-religious targets. NIA officials said they also planned to target Jewish communities and outspoken Muslims in Kerala and Kodaikanal.
Tamil Nadu's ISIS-recruit familiar with Paris assailants
Amongst those arrested by the National Intelligence Agency (NIA) is Subahani Haja Moideen, from Tamil Nadu. He left India in April 2015 and fought side-by-side ISIS in Mosul. During his time in Mosul, Moideen met Abdelhamid Abaaoud and Salah Abdeslam, bombers responsible for the 2015 Paris attacks. French security officials and the embassy has been contacted by the NIA with regards to the same.
Maha ATS registers case against Mumbra ISIS youth
The Maharashtra ATS has registered an offence under sections of 16,18,18 (B), 20,38,39 of Unlawful Activities Prevention Act (UAPA) against Tabrej Noor Mohammad Tambe. Tambe, from Mumbra had left the country to visit Egypt and Libya and joined ISIS; his brother lodged a complaint against him. Further investigations are underway by the ATS as well as the National Investigation Agency.