ISRO launches Resourcesat-2A aboard PSLV
ISRO launches Resourcesat-2A aboard PSLV
Written by
Gaurav Jeyaraman
Dec 07, 2016, 10:44 am
3 min read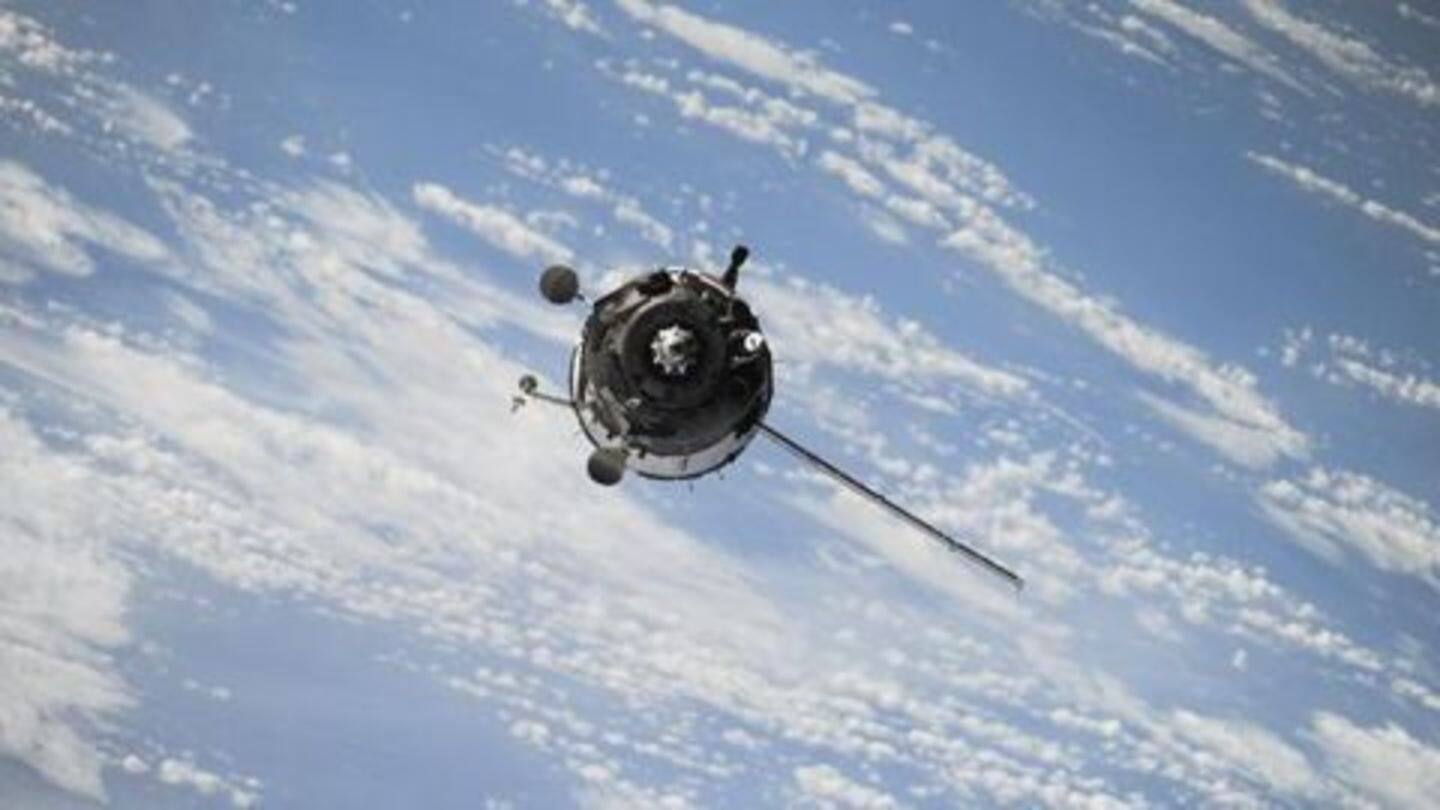 ISRO successfully launched the Resourcesat-2A earth observation satellite from the first launch-pad at the Satish Dhawan Space Centre, Sriharikota. The 1235 kg satellite was launched by the PSLV into an 817 km polar sun synchronous orbit; this will be the last PSLV launch of 2016. Resourcesat-2A will join Resourcesat 1 and 2 used for high resolution imaging and remote sensing.
India's space capabilities
The Indian Space Research Organization became a formal research entity on 1 April, 1975. ISRO's beginnings were so humble that parts for India's first rocket were brought to the launch-pad on a bicycle, and India's first satellite was brought to the launch-pad on a bullock cart. ISRO has since made huge leaps and bounds making India one of the few elite space faring nations.
Through its history, ISRO has conducted 81 spacecraft missions, 57 launch missions, 2 re-entry missions, 6 student satellites and 74 foreign satellites from 21 countries. ISRO's commercial arm Antrix Corporation is a valuable source of foreign exchange by providing launch services for other nations.
The PSLV: ISRO's workhorse
The Polar Satellite Launch Vehicle was developed in the early 1990s at the Vikram Sarabhai Space Center in Kerala to launch objects into a polar orbit. Apart from a failure on its first launch in Sept'93 and a partial failure in 1997, the PSLV has a successful launch record and is ISRO's backbone. The 4-stage 320 tonne craft has flown 37 missions to date.
A polar orbit involves an object or satellite passing directly over the poles of the earth while orbiting. In a sun-synchronous polar orbit, the object's period of orbit is adjusted so the object passes over the same area at the same time of day, everyday.
ISRO's PSLV on longest ever mission
On 26 September 9:12 AM, ISRO successfully launched a PSLV rocket from the Satish Dhawan Space Center in Sriharikota. ISRO's mission would place 8 satellites - 3 Indian and 5 foreign satellites into 2 separate sun synchronous polar orbits. This is the PSLV's longest mission, spread over 2 hours and fifteen minutes.
First time PSLV aims for separate orbits
This is the first time ISRO's payload would be divided into 2 separate orbits. This would be done by reusing the PSLV's 4th stage rockets twice to place the SCATSAT first at 730 kms, followed by the other 7 at 689 kms.
Which satellites is the PSLV carrying?
The PSLV's primary payload will be India's 371kg SCATSAT-1, a continuity mission for Oceansat-2 scatterometer, for weather and ocean related studies. Besides these, 2 satellites designed by Indian students - PRATHAM (IIT Bombay) and PI Sat (PES University, Bangalore) would be launched. Also, 3 satellites from Algeria (ALSAT2B, ALSAT1B, ALSAT1N), 1 from Canada (NLS19) and 1 from USA (Pathfinder) would be launched.