New US spy chief surprised at India's space capabilities
New US spy chief surprised at India's space capabilities
Mar 01, 2017, 06:16 pm
4 min read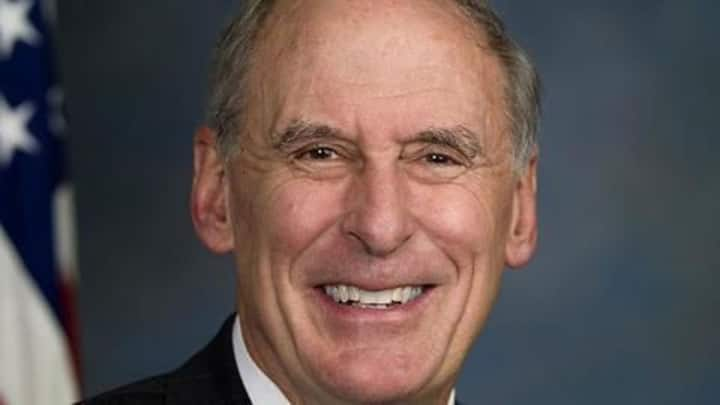 Dan Coats, President Donald Trump's Director of National Intelligence said that he was, "shocked the other day to read that India, on one rocket launch, deposited more than 100 satellites in space." He stated that after seeing that he realized that US cannot be seen as lagging behind. However, India has long been one of the most effective and affordable launch-service-providers in the world.
ISRO plans Venus and Mars mission
The ISRO plans to launch an unmanned space mission to Venus for the first time and revisit Mars. The government formally acknowledged the two inter-planetary missions through allocations in the electronic budget documents. The Venus mission will likely be in the form of orbiter. The Mars mission is slated for 2021-22. The French space agency wants to collaborate with ISRO on a Mars rover.
NASA wants to work with India on Venus mission
The US' NASA, European Space Agency, Japan and erstwhile Soviet Union have all sent space missions to Venus. NASA has expressed interest in working with India on its maiden Venus mission. Both sides have conducted talks on joint studies for the mission's electrical propulsion.
The PSLV: ISRO's workhorse
The Polar Satellite Launch Vehicle was developed in the early 1990s at the Vikram Sarabhai Space Center in Kerala to launch objects into a polar orbit. Apart from a failure on its first launch in Sept'93 and a partial failure in 1997, the PSLV has a successful launch record and is ISRO's backbone. The 4-stage 320 tonne craft has flown 37 missions to date.
ISRO launches 104 satellites, at once
ISRO successfully launched a record 104 satellites on a single rocket from the Satish Dhawan Space Centre in Sriharikota. ISRO used the XL variant of PSLV, which was used on Chandrayaan and the Mars Orbiter Mission. This will be a world-record for most satellites launched simultaneously. The rocket is carrying the CARTOSAT-2 and 103 other satellites, 96 of which are from the US.
Global media lauds ISRO feat of 104-satellite launch
India's launch of 104 satellites in a single rocket was lauded by global media including The NY Times, London's Times, UK's Guardian, China's Xinhua, and the BBC. The Washington Post called it "another success for ISRO, which is rapidly gaining a reputation globally for its effective yet low-cost missions". "Forget US versus Russia. The real space race is taking place in Asia," CNN said.
Twitterati slams NYT over 2014 cartoon on Mangalyaan
After ISRO's launch of 104 satellites at once, Twitterati slammed The New York Times over a 2014 cartoon in The NY Times seemingly poking fun at the Mangalyaan Mission. "ISRO launches 104 satellites in one go. Your move NASA," tweeted @sagarcasm. "2013: New York times publishes a cartoon mocking ISRO. 2017: ISRO launches about 93 satellites of US #Karma#Admin: Srinivas," said @Scints.
China weary of India's improving space launch capabilities
Reports in Chinese media suggest that Beijing may be weary of the strides ISRO has made in commercial satellite launch operations. Reports have indicated that China may look to fast-track its own space launch services to better compete with India. India's low-cost launch systems make it a valuable launch-service provider. Chinese reports added that India also marketed its services better than China.
European Space Agency seeks collaboration with ISRO
After ISRO's feat of launching 104 satellites at once, European Space Agency Senior Scientific Advisor Mark McCaughrean said ESA is planning collaboration with the Indian space agency in various missions. They earlier worked together on Chandrayaan-1 mission to Moon.
India can develop its own space station, says ISRO chief
ISRO chairman A.S. Kiran Kumar said with ambitious planning and a long-term approach, India could develop its own space station. "We have all capabilities. Just draw a policy and provide us necessary funds and time," Kumar said, adding the immediate benefits of a manned space station are still under discussion. The agency is also considering collaborating with the industry for better satellite launching capabilities.