Aditya Sachdeva murder: JD(U) leader's son Rocky sentenced to life
Aditya Sachdeva murder: JD(U) leader's son Rocky sentenced to life
Written by
Ramya Patelkhana
Sep 06, 2017, 04:24 pm
3 min read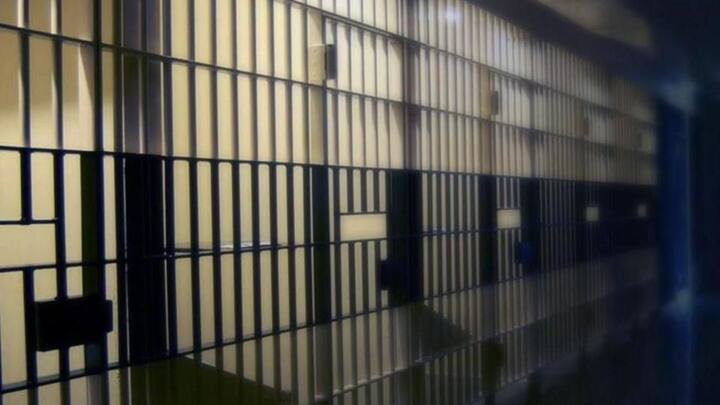 Rocky Yadav, son of former JD(U) Legislative Council member Manorama Devi, has been sentenced to life for killing teenager Aditya Sachdeva. He was convicted for the May 2016 crime a week ago. Initially, Rocky had claimed it was a mistake, that he had shot the teen unintentionally, but later confessed. In the wake of the developments, Devi was suspended from the party.
Teenager shot dead by JD (U) MLC's son
On 7th May'16, Aditya Sachdeva, a 19-year-old from Gaya, was allegedly shot dead by Rocky Yadav-the son of a Janta Dal United's Legislative Council Member, Manorama Devi. The teenager was reportedly returning from his birthday party along with some friends in Swift when he overtook Yadav's Range Rover SUV. An irked Yadav started firing to stop the Swift and later shot Sachdeva dead.
Bullet was fired from Yadav's personal revolver
A security guard, who was travelling along with Yadav in his SUV, alleged that the bullet that hit Aditya Sachdeva was fired accidentally from Yadav's personal revolver when he was trying to teach the teenager a lesson.
Aditya and friends were forced to leave car
Aditya was the son of a Gaya-based businessman-Shyamsunder Sachdeva; he was awaiting his Class XII examination results. One of Aditya's friends, who was travelling with him, stated that when they stopped the car, Yadav and his guard forced them to come out and punched them. He added that when they tried to leave, a bullet was fired from behind the car, which killed Aditya.
JD (U) MLC's accused son arrested near Gaya
JD (U) MLC Manorama Devi's son-Rocky Yadav, accused of shooting Aditya Sachdeva dead for overtaking his SUV in Bihar's Gaya, was arrested on 10th May. SSP Garima Mallick said that the 30-year-old has confessed to the crime and was arrested with his weapon. Reportedly, Yadav had not surrendered and was arrested from a factory near Bodh Gaya, which belongs to his father, Bindi Yadav.
MLC Manorama Devi faces arrest, suspended from party
MLC Manorama Devi, whose son Rocky was arrested with road rage killing charges, has reportedly gone into hiding after an arrest warrant was served to her for possessing liquor bottles. While searching Devi's house for Rocky, the Gaya Police recovered bottles of 'Indian Made Foreign Liquor' which is punishable under Bihar's Excise Law, 2016. She was suspended from JDU by CM Nitish Kumar.
Rocky finally confesses to killing the teenager
Rakesh Ranjan alias Rocky— suspended JD (U) MLC Manorama Devi's son has confessed to shooting Aditya Sachdeva in a road rage case. Earlier, Rocky stated that he had mistakenly shot the teenager as he got irritated when his SUV was overtaken but, later he withdrew his statement during a press conference. Gun licenses, which were issued to Rocky and his family, were suspended yesterday.
JD(U) leader's son Rocky Yadav convicted in Aditya Sachdeva murder
A Bihar court has convicted Rocky Yadav, son of former JD(U) MLC Manorama Devi, and three others in the murder of a student. In May'16, Rocky had shot dead Aditya Sachdeva for overtaking his car. The sentence will be pronounced on September 6. The case was full of twists: witnesses turned hostile, bail was granted and then revoked, and the public prosecutor changed midway.