JNU panel refutes reports of rustication
JNU panel refutes reports of rustication
Written by
Ramya Patelkhana
Edited by
Gaurav Jeyaraman
Mar 16, 2016, 09:24 am
4 min read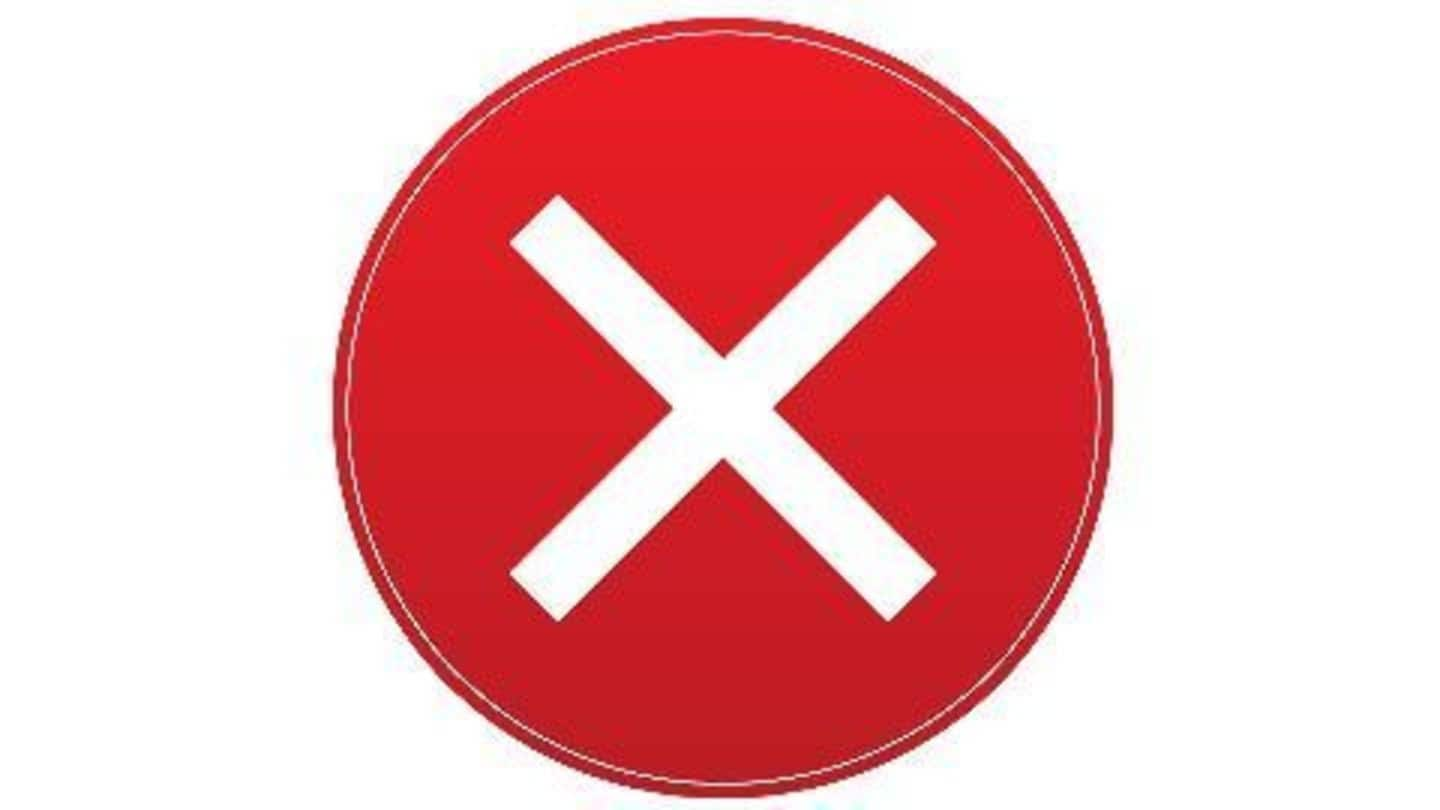 Jawaharlal Nehru University denied media reports that a high-level inquiry committee had recommended the rustication of five students from the university. Chief Proctor Ashok Dimri said that the reports were "not true at all." He added that the students were only issued show-cause notices and that the quantum of punishment would be decided after the students furnish their responses to the same.
Kanhaiya Kumar is the Jawaharlal Nehru University Students' Union (JNUSU) president and a leader of All India Student Federation (AISF). He was charged with sedition and arrested on 13 February 2016, for giving a speech during an event held in the JNU-campus against the hanging of Afzal Guru and marking his third death-anniversary. He was released on 2 March 2016 on a 6-month-interim bail.
Kanhaiya Kumar addresses students
After being released on an interim bail, JNU student president, Kanhaiya Kumar addressed the students on the JNU campus on 4 March 2016. While addressing the students at the same venue where he had given a speech the day before his arrest, Kanhaiya declared that the students didn't want freedom from India, but freedom from the corrupt practices that are going on in India.
Politics compared to village magic shows
Kanhaiya Kumar: I come from a village, where there are magic shows. People show magic and sell rings that fulfill all wishes...We have some people like that in our country, who say, "black money will come back", and "sabka saath sabka vikaas."
Kanhaiya Kumar lashes out at BJP government
Kanhaiya Kumar started his speech by thanking everyone for supporting him and other JNU students during the crisis. During his speech, he attacked the Narendra Modi-led-BJP government and claimed that the whole attack on JNU was pre-planned. He said that JNU was targeted because of their UGC protest and their demand for justice to Rohit Vemula, the Hyderabad University student who had committed suicide.
Kanhaiya: Azadi from Brahminism, casteism
Kanhaiya further explained the meaning of the term 'azadi' which the students of JNU use during their speeches. He said that the kind of azadi they ask for was the freedom from capitalism, Brahminism and casteism.
Government doesn't kindly take criticism: Kanhaiya Kumar
The JNUSU president pointed out that the BJP government couldn't take the criticism against its ideologies and functioning in a kind manner. He added that the Prime Minister Narendra Modi does 'Mann ki Baat', but never listens. He said sarcastically that if someone speaks against the government, the cyber cell would send doctored videos of that person and label them anti-national.
Kanhaiya Kumar addresses press conference post-release
Kanhaiya Kumar, the JNUSU president, addressed the media at the JNU campus and requested people to change their outlook about the JNU students as they are not terrorists. He announced that he is just a student and isn't interested in joining national-politics. He stated that Afzal Guru was an Indian punished by the Indian law, and his idol wasn't Afzal Guru but Rohith Vemula.
CPI blames ABVP for Kanhaiya posters
The CPI alleged that ABVP was behind posters in Delhi announcing cash rewards for anyone "shooting down" and "cutting off" the tongue of JNUSU president Kanhaiya Kumar. BJP Yuva Morcha leader Kuldeep Varshnay had yesterday announced Rs 5 lakh prize money for cutting off the tongue of Kanhaiya. The CPI also urged the government to conduct a thorough probe into the incident.
Man behind Kanhaiya posters arrested
Adarsh Sharma, who claims to be the president of Poorvanchal Sena, was booked by Delhi Police over the JNU posters calling for Kanhaiya Kumar's killing. Police sources say that he has admitted to the fact that the posters were put up as a publicity stunt. Police said they have also booked him for forgery as his sim card was procured under a false identity.
Kanhaiya's remarks on Army ruffles more feathers
The Bharatiya Janata Yuva Morcha has filed a complaint against JNU students' union president Kanhaiya Kumar calling him an 'anti-nationalist' for his remarks on the Army in Kashmir. Kumar in his address called the Indian Army soldiers rapists. All India Students Federation defended Kanhaiya saying that he was not being anti-nationalist but underlining the atrocities meted to women worldwide and "not just Kashmir".
JNU panel recommends rustication of Kanhaiya Kumar
A high-level committee of JNU has recommended rustication of Kanhaiya Kumar, Umar Khalid, Anirban Bhattacharya over the JNU anti-national controversy. The five-member committee has also recommended the imposition of fine on 21 other students who were present at the scene. The final decision on the recommendation will be made by JNU's Vice Chancellor M Jagadesh Kumar and Chief Proctor A Dimri.