Kerala priest released from IS captivity in Yemen meets Modi
Kerala priest released from IS captivity in Yemen meets Modi
Sep 28, 2017, 05:40 pm
2 min read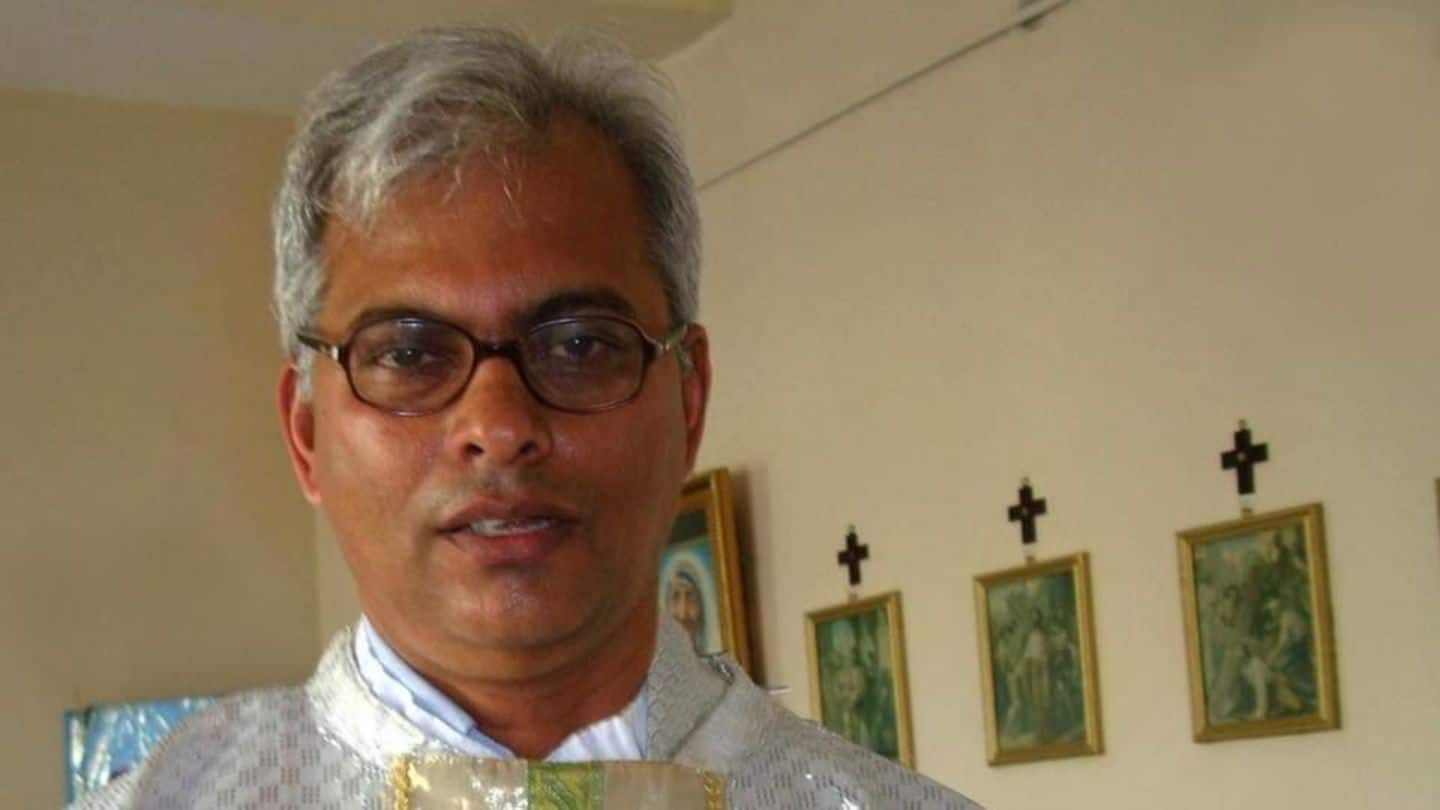 Father Tom Uzhunnalil met PM Narendra Modi and External Affairs Minister Sushma Swaraj and thanked them for their support. Father Uzhunnalil was recently released after being held in captivity by IS in Yemen for over one-and-a-half years. He said his captors fed him and never physically harmed him, and that he prayed for them. He said Modi "was happy that I was freed."
Kerala priest Tom Uzhunnalil abducted by IS rescued
On 12th Sep, Kerala priest Tom Uzhunnalil, who was abducted by the IS from Yemen in 2016, was rescued, Foreign Minister Sushma Swaraj said. Uzhunnalil was abducted from the port city of Aden last March by the IS when the outfit attacked an old-age home run by the Missionaries of Charity. According to reports, the Kottayam resident was brought back to Kerala on 12th.
Sushma Swaraj takes to Twitter to announce the news
Uzhunnalil's life in captivity
In a video, Uzhunnalil had talked about his deteriorating health, and said his kidnappers were treating him well "to the extent they are able". "I require hospitalization as early as possible," he pleaded. He had appealed to the Indian government and Pope Francis to secure his release. Finally, the Indian Foreign Ministry, in cooperation with Saudi Arabia and Yemen, managed to free him.