IVRCL official arrested over Kolkata flyover collapse
IVRCL official arrested over Kolkata flyover collapse
Written by
Vaneet Randhawa
Edited by
Gaurav Jeyaraman
Apr 06, 2016, 05:37 pm
4 min read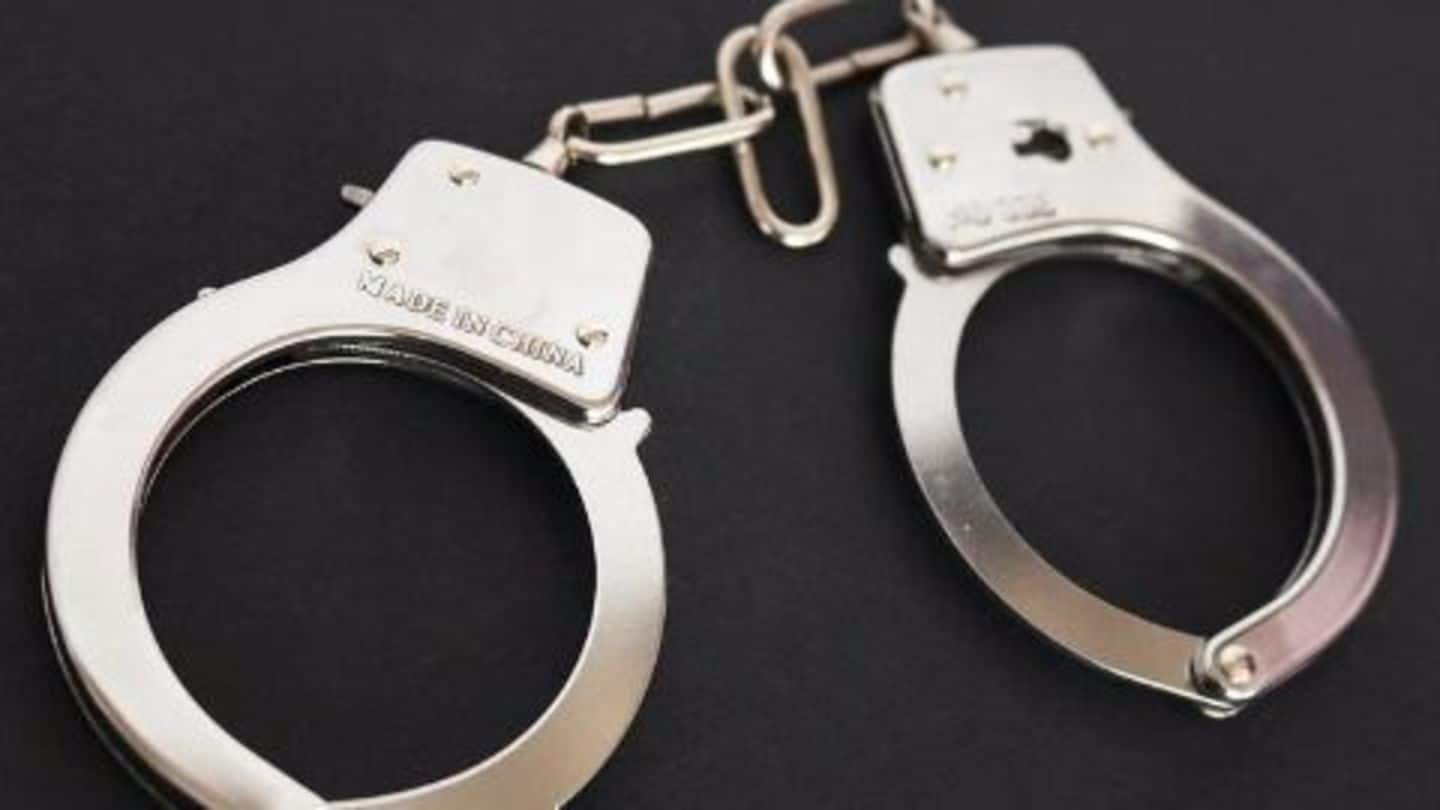 A top official of the Hyderabad-based construction company IVRCL, which was responsible for building Vivekananda flyover that collapsed, has been arrested. IVRCL assistant vice-president of Project Monitoring Cell (PMC) and administration of the Eastern Region, Ranajit Bhattacharjee was arrested by Kolkata Police after questioning. With Bhattarcharjee's arrest, nine officials have been arrested under IPC 302 (murder), 307 (attempt to murder) and 120B (criminal conspiracy).
14 killed as under-construction flyover collapses in Kolkata
An under-construction flyover collapsed in North Kolkata near the congested Ganesh Talkies area. Reports suggest that at least 14 people have been killed and dozens injured in the mishap. It is believed that as many as hundred people are trapped under the debris. The death toll could rise as many trucks, passenger vehicles and rickshaws were seen buried under the collapsed structure.
Rescue operations commence
Fire brigade, disaster management personnel and police rushed to the site of collapse and started the rescue work. Those trapped under concrete and metal were being rescued with bare hands by the residents and the firefighters. 2 units of Army's National Disaster Response Force have also been deployed. Cranes were seen trying to pull out large chunks of debris.
Girish Park-Howrah flyover
The 2.2 km flyover that collapsed was expected to be "one of Kolkata's longest, connecting Girish Park in north Kolkata to Howrah." The responsibility for building the flyover was with the Kolkata Metropolitan Development Authority. The flyover was commissioned in 2009 (to be completed by 2013); however, its construction had been delayed 6 times. The reason for the collapse is not yet known.
Rahul Gandhi calls the collapse 'tragic'
Rahul Gandhi tweeted: "News of the collapse of a flyover in Kolkata extremely tragic. I hope rescue & relief ops reach those trapped and injured at the earliest."
BJP calls Mamata government 'callous'; Banerjee blames CPM
One of the two BJP parliamentarians from West Bengal, Union Minister Babul Supriyo blamed the government for building a flyover that was not properly planned. He called the state government 'callous' and questioned how a flyover had been allowed to come-up in a residential area. Mamata Banerjee washed her hands off the tragedy saying that the "flyover was tendered in 2008 during CPM rule."
CM announces compensation
CM Mamata Banerjee announced "Rs.5 lakh compensation for the dead, Rs.2 lakh for seriously injured, Rs.​1 lakh for those with minor injuries." Treatment in government hospitals was also to be given free of cost.
23 dead after flyover collapse, 85 injured
At least 23 people were killed and two were critical among the 85 injured in the flyover crash in North Kolkata's Girish Park area. CM Mamata Banerjee said local residents and personnel of the army, government, administration, NDRF and police worked together for the rescue. Officials said that the clearance of debris would take two-three more days, and urged residents to help rescue workers.
Four arrested over flyover collapse
Police arrested four persons of IVRCL, Assistant General Manager Mallikaarjun, two assistant Managers and Structure Manager Pradip Kumar Saha for negligence and slapped cases of murder and attempt to murder on them.
'Structural flaw' led to the collapse, not an 'act of God'
Structural experts and civil engineers said that the Kolkata flyover collapsed due to a design flaw. The experts said that the cantilevered design of the T-shaped flyover was where the flaw lay (cantilever bridge rests on structures that hang horizontally into space on one end). The experts negated the construction company's claims that the collapse was an 'act of God'.
Four more officials arrested
Police arrested four more IVRCL officials on 4 April. Senior engineers Shymal Manna and Bidyut Manna, Murti who is the director operations and Ratnam, the director of project monitoring were arrested taking the total number of arrests to 8.