Will abide by ICJ's decision on Kulbhushan Jadhav, assures Pakistan
Will abide by ICJ's decision on Kulbhushan Jadhav, assures Pakistan
Edited by
Anupama Vijayakumar
May 22, 2017, 03:49 pm
3 min read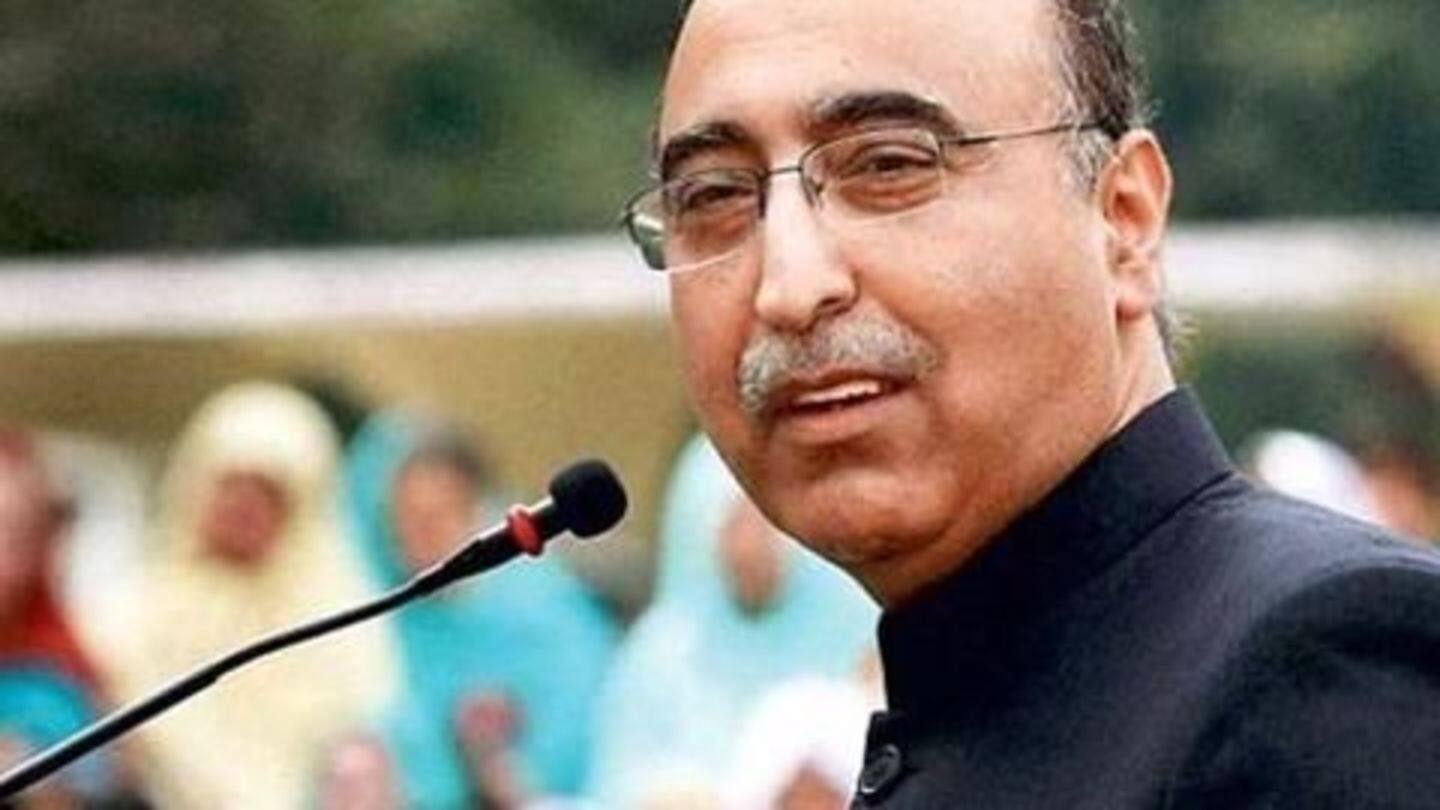 While iterating that Pakistan's laws will take precedence over the ICJ's verdict on Kulbhushan Jadhav, Pakistani high commissioner Abdul Basit said Islamabad will abide by the court's ruling. This is the first assurance from Pakistan that Jadhav is currently safe. If the court upholds the death sentence, Jadhav can approach the Pakistani army chief, and then the president, for clemency.
Who is Kulbhushan Jadhav?
Kulbhushan Sudhir Jadhav, a Mumbai native is believed to be a Research and Analysis Wing (R&AW) agent. A Lieutenant Colonel in the Indian Navy, he is said to have sought retirement in 2013 to start his own business. At the time of his arrest at the Iran-Pakistan border in March 2016, he held an Indian passport in the name of Hussein Mubarak Patel.
Kulbhushan Jadhav sentenced to death, ICJ intervenes
A Pakistani military court had sentenced Kulbhushan Jadhav to death after he allegedly confessed to being an Indian spy. India took up the matter with the International Court of Justice, arguing that Pakistan denied India consular access to Jadhav, and hence violated Article 36 of the Vienna convention. The court ordered a temporary halt to the sentence, so ICJ proceedings could continue.
India, Pak face-off at ICJ over Kulbhushan Jadhav
At the second ICJ hearing, India sought immediate suspension of Jadhav's death sentence, fearing that Pakistan could execute him before the ICJ pronounces its verdict. Harish Salve, appearing for India argued that Jadhav was kidnapped from Iran, and due process was not followed in his military trial. He added that Pakistan's argument of non-cooperation from India in the case was a lie.
Consular access: Pakistan's excuse
In 2008, India and Pakistan signed a bilateral agreement over handling of political prisoners and consular access. Under the terms of the agreement, prisoners who were apprehended for security reasons need not be given consular access. Bilateral agreements supersede the authority of international agreements and jurisdiction. However, India argued that since the agreement was not submitted to the UN, it's invalid.
Salve argues case for just Re. 1
External Affairs Minister Sushma Swaraj took to Twitter, stating that lawyer Harish Salve fought India's case in the ICJ for just Re. 1. Swaraj was responding to allegations that India could have got better legal representation for a lower price than what Salve usually quotes.
ICJ rules in favour of India, stays Kulbhushan Jadhav's execution
The International Court of Justice has ruled in favor of India over alleged R&AW agent Kulbhushan Jadhav, whom Pakistan had sentenced to death over espionage-charges. India approached the ICJ on May 8 after Pakistan refused New Delhi consular access to Jadhav. Islamabad had violated the Vienna Convention on Consular Relations, it argued. Pakistan has been ordered to "take all measures" to ensure no execution.