JNU MPhil student commits suicide
JNU MPhil student commits suicide
Edited by
Gaurav Jeyaraman
Mar 14, 2017, 08:09 am
3 min read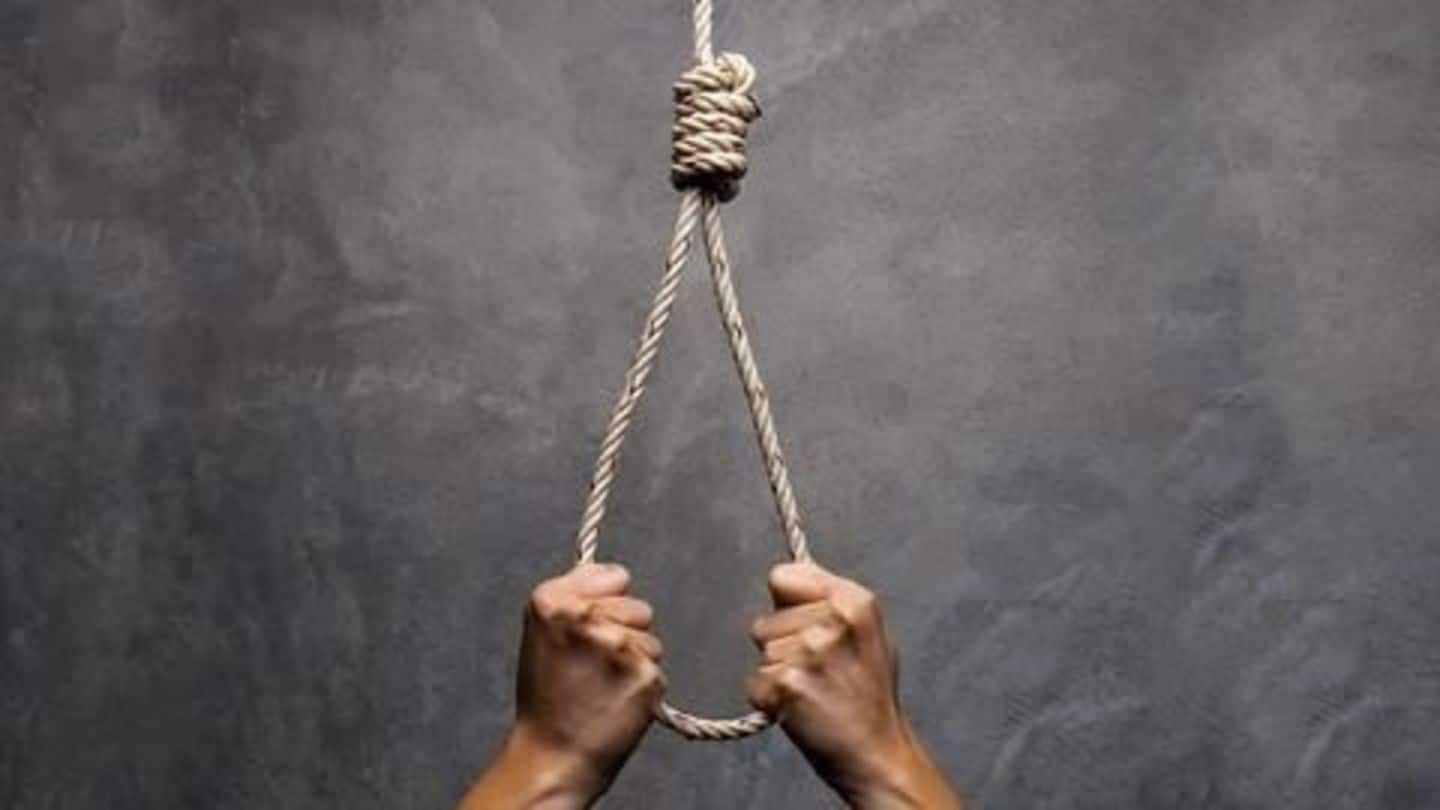 Another MPhil student in JNU, who reportedly belonged to the scheduled caste category committed suicide by hanging himself at a friend's house. Muthukrishnan's last post on Facebook said "When equality is denied everything is denied. There is no Equality in M.phil/phd Admission...there is only denial of equality." Students at the university expressed shock and disbelief upon hearing of his death.
Jawaharlal Nehru University
Jawaharlal Nehru University is a public central university in the capital of India, New Delhi. In 2012, it was graded 3.9 out of 4 by the National Assessment and Accreditation Council (NAAC), the highest grade received by an educational institution in India. The university is famous for leading faculties and research emphasis on liberal arts and applied sciences.
On 9th February, a protest against the capital punishment of the 2001 Parliament attack convict Afzal Guru created clashes between student groups at the Jawaharlal Nehru University campus in Delhi. Outsiders found their way to this event and started chanting anti-India slogans that received heavy criticism. Arrest of the Student's Union President Kanhaiya Kumar sparked a nationwide debate on political dissent v/s sedition.
JNU receives record number of sexual harassment complaints
In the year 2015-2016, Jawaharlal Nehru University received 39 complaints of sexual harassment, the highest in its records. In 2014-2015, the university received 26 complaints whereas 25 complaints were received in 2013-2014. Former HRD Minister Smriti Irani informed the Parliament in December 2015 that the number of complaints received by the JNU authorities were highest among all educational institutions.
After being under criticism for reporting the most number of cases for sexual harassment, JNU officials stated that the reason for the same was the active platform available to students for reporting such incidents.
Break-ins into six JNU professors houses in one month
Residences of JNU professors inside the campus have witnessed a series of burglaries. Six incidents of daylight burglaries were reported in a particular area of the campus in the last one month. Out of these, the latest one took place on Sunday afternoon when houses of 2 professors were broken into within a span of few hours.
JNU Professor attacked, abused inside campus
The Dean of JNU's School of Law and Governance, Amita Singh accused certain faculty members and students of abusing her while she was leaving from an Academic Council meeting. She alleged that the JNU teachers' union (JNUTA) instigated certain students to attack her for proposing a new trans-disciplinary course on disaster management. The accused students said they only chanted slogans.
PM Modi, Amit Shah effigies burned in JNU
Students of the National Students Union of India burnt the effigies of PM Modi and Amit Shah in JNU. University officials have not stated whether permission was granted for it. The effigies also carried the faces of Ramdev, Sadhvi Pragya, Nathuram Ghodse, Asaram and JNU VC Jagadesh Kumar. JNU Students Union President Mohit Pandey said the students were exercising their right to free speech.
Posters for "Freedom for Kashmir!" surface in JNU
Posters carrying the name of the Democratic Students Union, declaring "Freedom for Kashmir! Free Palestine! Right to self-determination long live", surfaced in JNU. Students alerted the administration after noticing them, after which officials ordered their removal. Students reported, "This is nothing new as such posters from DSU keep emerging." Umar Khalid, Anirban Bhattacharya and others, famous for the 2016 sedition controversy, belong to DSU.