BJP accuses TMC for inflicting Malda violence
BJP accuses TMC for inflicting Malda violence
Written by
Shiladitya Ray
Edited by
Vaneet Randhawa
Jan 16, 2016, 05:01 pm
4 min read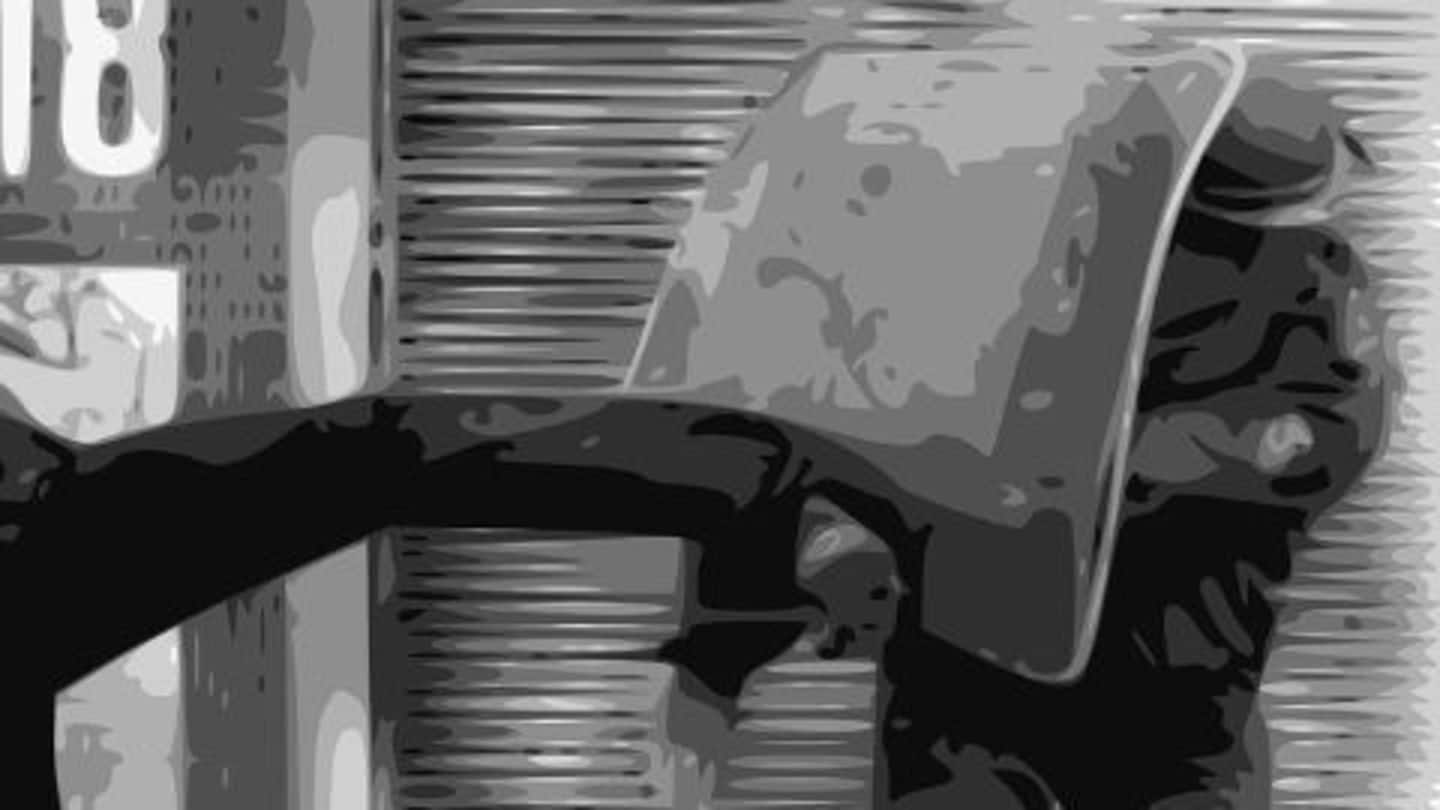 The BJP party delegation will meet the President to file a case against TMC for inflicting violence and threatening national security. TMC is being linked to the riots and is accused by BJP for promoting vote-bank politics and allowing perpetrators to settle within West Bengal. In return, TMC has been repeating that BJP cadres are attempting to communalise the state with their activities.
Kamlesh Tiwari's derogatory remarks against Prophet
Self-proclaimed national working president of Akhil Bharat Hindu Mahasabha, Kamlesh Tiwari, was arrested in Lucknow following country-wide protests against his derogatory comment on Prophet Mohammed. Reportedly, Tiwari had called Prophet Mohammed the world's first homosexual. Akhil Bharat Hindu Mahasabha distanced themselves from Tiwari following his comments and denounced Tiwari from their outfit. Tiwari is currently in custody at the Lucknow District Jail.
Muslim protest rally turns violent in Malda
A Muslim protest rally in West Bengal's Malda district against Akhil Bharat Hindu Mahasabha leader Kamlesh Tiwari for his alleged derogatory remarks against Prophet Mohammed ended in the arson of a police station and communal violence. It took the police hours to control the situation even with help from Rapid Action Force (RAF) personnel. Around 130 people were accused of rioting, violence etc.
Sources reported that a local Muslim organisation, Anjuman Ahle Sunnatul Jamaat, had put up posters at a marketplace calling for a protest against Kamlesh Tiwari's remarks against Prophet Mohammed about 5 days ago. According to sources, the rally began from the Muslim-majority Sujapur village in the Kaliachak block of Malda district in West Bengal; an area under the jurisdiction of the Kaliachat Police Station.
The violent outcome of the protest in Malda
According to Additional Superintendent of Police, Dilip Hazra, around 25 vehicles were torched including a Border Security Force (BSF) vehicle, and some police vans. A part of the Kaliachak Police Station was set on fire including the barracks. Around 30 people including policemen were injured, and there were reports of 2 gunshot injuries. Several houses and shops were also ransacked by the protesters.
9 arrested over rally incident
Out of the 130 accused of violence in the Malda protests rally only 9 were arrested after 48 hours of the incident. Yet, 6 of the 9 were let out on bail within a few hours of their arrest. BJP MLA Shamik Bhattacharya was also detained as a preventive measure to thwart further escalation of violence in the already tensed Kaliachak area in Malda.
BJP slams Trinamool Congress for Malda violence
The BJP accused the Trinamool Congress of shielding the people accused of involvement in the Malda violence. Union Home Minister Mukhtar Abbas Naqvi said at a press conference, "Communalism is on a rampage in Malda...Those who are doing it are doing so under the protection of West Bengal government." "Communal tension must be dealt with severely to restore a sense of security," Naqvi added.
West Bengal government asked for Malda violence report
The Union Home Ministry has asked the West Bengal government for a report on the violence that erupted in Malda where thousands of Muslims protested against Kamlesh Tiwari's derogatory comment against Prophet Mohammed. The Union Home Minister Mukhtar Abbas Naqvi had earlier said the Trinamool-led government "was not taking any substantial action" against the people accused of involvement in the Malda violence.
BJP lawmakers asked to return without visiting Malda
Three BJP parliamentarians - SS Ahluwalia, Bhupendra Yadav and BD Ram were sent on a "fact-finding" mission to Malda by party chief Amit Shah. However, the 3 were halted at the railway station and were asked to take the train back to Kolkata. BJP alleged that the move came after the police was pressurised by the West Bengal state machinery to take this step.