Elon Musk 'intrigued' by India's all-solar-vehicles plan by 2030
Elon Musk 'intrigued' by India's all-solar-vehicles plan by 2030
Jun 03, 2017, 04:33 pm
3 min read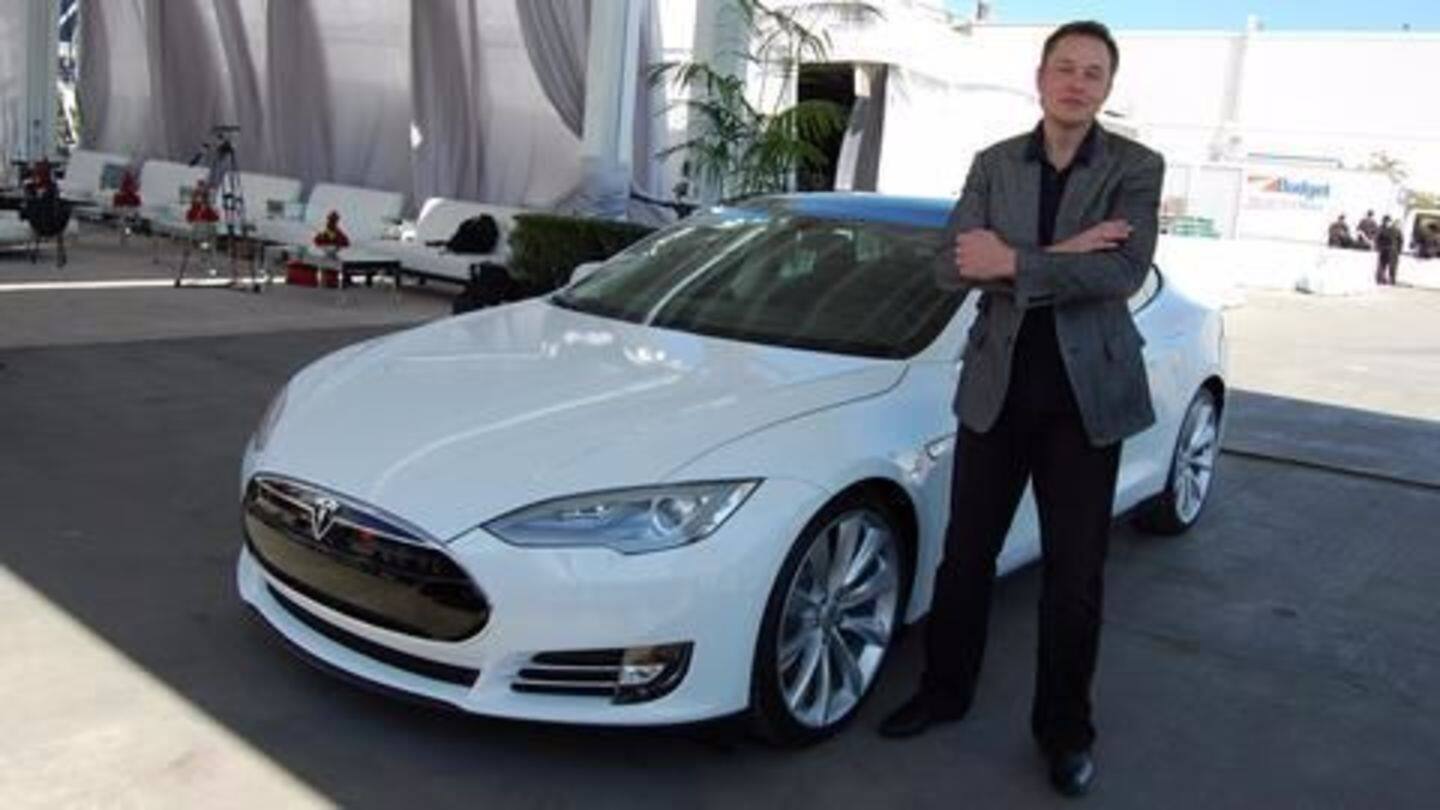 Tesla founder Elon Musk is "intrigued" by India's plan to have all electric vehicles by 2030. Musk re-tweeted a report on it, saying, "India commits to sell only electric cars by 2030. It is already the largest market for solar power." However, when asked about his plans for India, he seemed hesitant; the official Make in India account in response tweeted "some key clarifications".
India plans only electric vehicles on roads by 2030
The NITI Aayog recently published a policy blueprint, which aims at electrifying all vehicles in the country by 2030. For the purpose, it has recommended reduced taxes and interest rates for Electric Vehicles (EVs) and limiting sale of petrol and diesel cars. Under the GST regime effective July 1, taxes on hybrid vehicles will also be higher.
NITI Aayog report claims several benefits
According to the report titled "India leaps ahead: Transformative mobility solutions for all", benefits will be manifold: in 2030, India will save Rs. 3.9L cr due to reduced energy demand. In accordance with the Paris Agreement, India will generate 175GW of power by 2022 and then will look to storage; that's where EVs will come in. They will also drive demand for electricity.
Mahindra & Mahindra only Indian EV maker right now
Currently, Mahindra & Mahindra is the only Indian electric car maker; even it is struggling with low sales. It produces electric buses and is now working on electric and hybrid cars. It is also collaborating with the government and private firms to set up charging stations across the country. Tata Motors said "the charging infrastructure needed (for full EVs) does not exist" presently.
The new policy throws Indian firms' plans into uncertainty
Most automakers have been focusing on hybrid cars, seen as a stepping stone to full EVs. Toyota had planned hybrid versions of all its Indian vehicles, while Nissan and Hyundai were planning similar launches in the near future. However, the sharp shift in policy means they will wait and watch before planning new products for India. Plans for hybrid vehicles will undoubtedly be delayed.
"Big opportunity" for Chinese automakers though
The aggressive push has captured the attention of Chinese-automakers that are investing in EVs. "For a newcomer, this is a good chance to establish a modern, innovative brand image," a source in China based company SAIC said; however, they added more clarity is needed. BYD, which is already producing electric buses in India, said if the government approved the policy, it would have confidence.
Despite aggressive outlook, challenges lay ahead
The plan isn't smooth sailing though. EVs are expensive and need enough charging stations; setting up one station costs $500-25,000, according to online journal IOPscience. The policy overlooks conventional hybrid models, thus shifting away from its earlier 2015 policy. These policy changes could hamper investments.