India, Saudi sign deals on terror, trade
India, Saudi sign deals on terror, trade
Written by
Gaurav Jeyaraman
Apr 04, 2016, 09:52 am
4 min read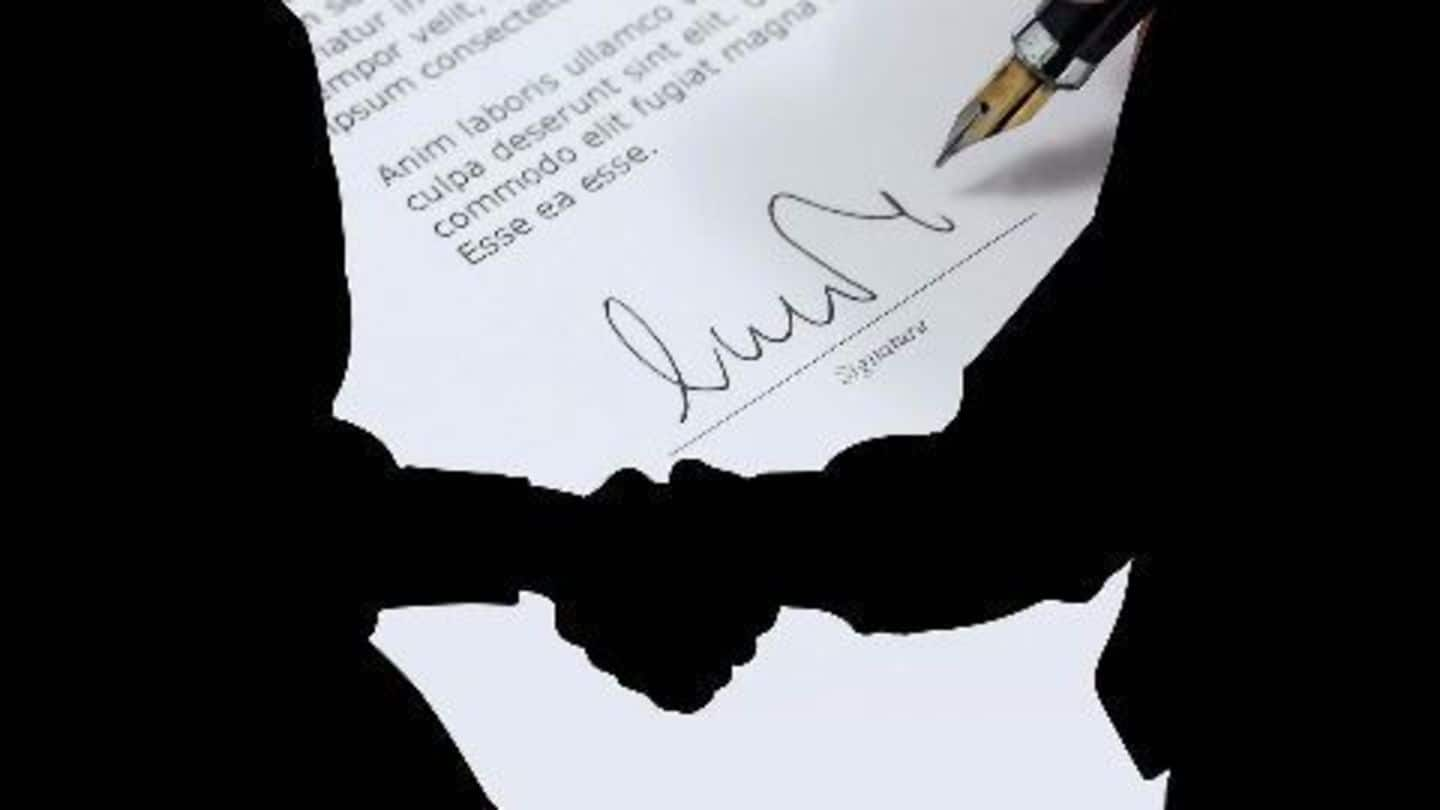 India and Saudi Arabia signed several agreements, including one on terror financing and another on promoting trade between the two countries. The agreements were signed after delegation-level talks led by Modi and Saudi King Salman bin Abdulaziz Al Saud. The other agreements include a framework agreement on investment promotion cooperation, an agreement on labour cooperation for recruitment, and to promote cooperation in handicrafts.
Modi departs for three-nation tour
Prime Minister Narendra Modi has departed for yet another three-nation tour. This time on the cards is Brussels, Washington and Riyadh. Experts state that energy and security concerns will be the central aspects of this visit. Modi will first arrive in Brussels, where he will attend the EU Summit, after which he will head to Washington where he will attend the Nuclear Security Summit.
What is on the cards for Brussels?
In Brussels, Modi will attend the long-pending India-EU summit. Held after a gap of four years, the 13th EU-India Summit will focus on counter-terrorism, trade and investment. Modi will also hold bilateral discussions on security issues with Belgian PM Charles Michel, in light of the recent Brussels attack. Modi will also meet the Indian diaspora in Belgium before leaving for Washington on 31 March.
Antwerp: Belgium's diamond trading capital
In Belgium, Modi will meet top businessmen, including a delegation of diamond traders in Antwerp. Antwerp in Belgium is the largest diamond trading hub globally as about 84 per cent of the world's rough diamonds passes through there.
Washington and the Nuclear Security Summit
Modi will attend the biannual Nuclear Security Summit in Washington on 31 March and 1 April. Modi will pitch for global efforts to deal with the threat of nuclear terrorism. Sources state that India will also press for legally binding mechanisms to ensure security of radioactive material. Officials refused to comment on whether Modi would meet Nawaz Sharif on the sidelines of the summit.
Energy security tops agenda for Riyadh visit
Modi will travel to Riyadh on 2 April for a two-day visit at the invitation of King Salman Bin Abdulaziz Al-Saud. This is the highest-level visit from India to Saudi Arabia after Manmohan Singh's trip in 2010. Both sides will sign a number of MOUs following talks between the two leaders. Welfare of the Indian community and Haj pilgrimage issues will figure in talks.
India training Saudi Arabian women in IT
In Riyadh, Modi will meet top CEOs of Saudi companies, will interact with the Indian community and visit the Tata Consultancy centre which had trained over 1,000 Saudi women. It is perhaps the first such IT training centre established by an Indian company.
Modi calls for de-linking religion and terror
Pitching strongly for delinking religion from terrorism at Brussels, Prime Minister Modi said that terrorism is a problem faced by the entire world and not just by a particular nation. "Terrorism must be de-linked from religion. No religion teaches terrorism", he added. Speaking to the Indian diaspora in Belgium, he also called on the UN and the international community to unite against terrorism.
India, Belgium to work on renewables, IT, education
India and Belgium resolved to further enhance cooperation in renewable energy, ports and information technology among others. Modi and his Belgian counterpart Charles Michel welcomed the progress on identifying smart cities, waste to energy, small wind turbines and water purification technologies. They also held negotiations to cooperate in the area of Information Communication Technology and Electronics for e-governance and cyber security issues.
Modi talks nuclear security at NSS in Washington
Prime Minister Narendra Modi has announced several key initiatives taken by his government in the area of nuclear security and non-proliferation. The announcements were made during the second and final day of the Nuclear Security Summit in Washington. The plan includes development and deployment of technology to deter and defend against nuclear terrorism. India also agreed to support IAEA's central role in nuclear security.