MP- Amid high sentiments, debt-ridden farmer kills himself
MP- Amid high sentiments, debt-ridden farmer kills himself
Edited by
Vaneet Randhawa
Jun 15, 2017, 12:14 pm
3 min read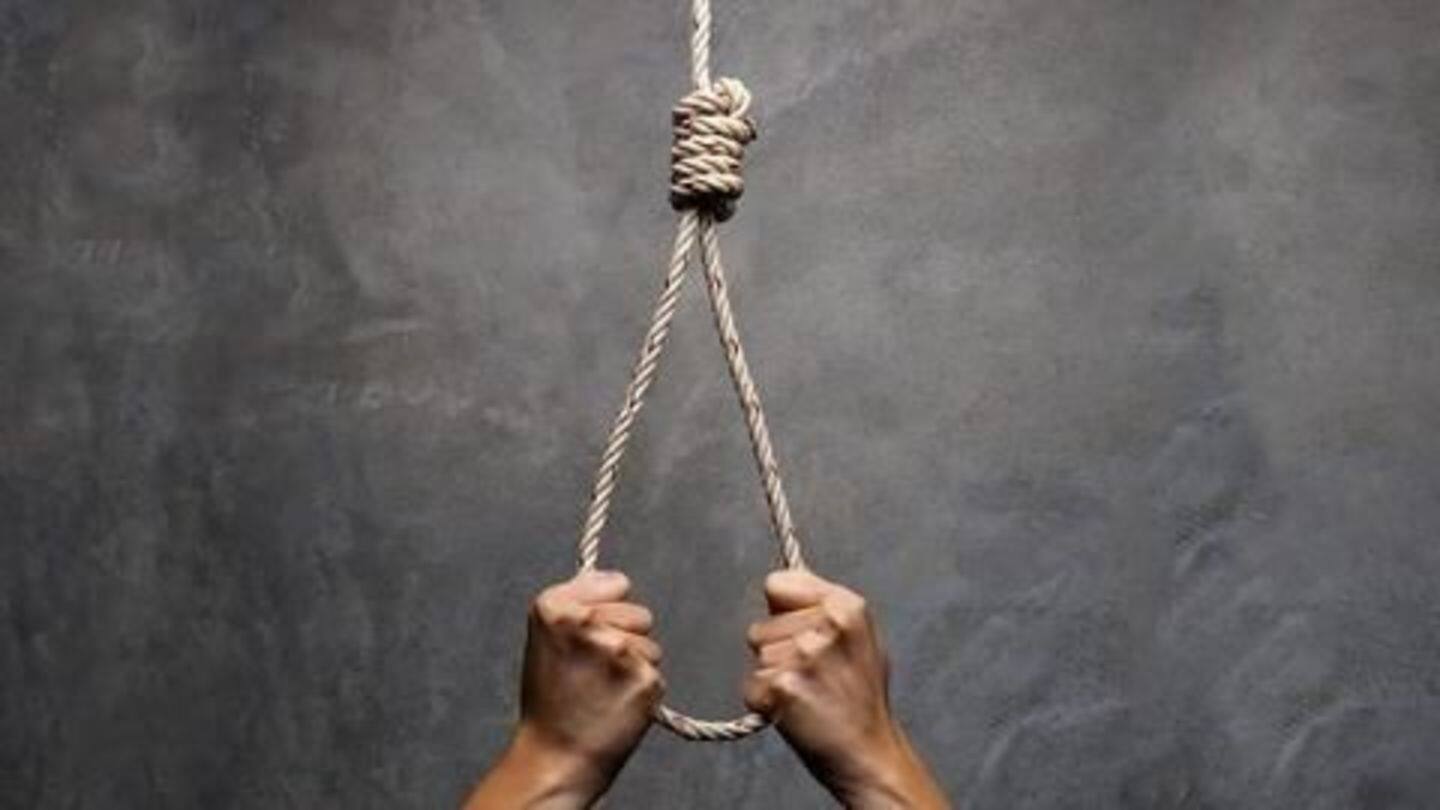 Amid high sentiments about farmers' issues in MP, a 42-year-old debt-ridden farmer of Balaghat committed suicide by consuming poison, the sixth in a week. This happened on the day CM Shivraj Chouhan was visiting kin of farmers killed in police firing in Mandsaur. Angry farmers have been protesting for better prices and loan waivers, torching vehicles, damaging property and dumping tonnnes of agricultural produce.
A brief look at the ongoing MP farmers' protests
MP farmers have been protesting over remunerative prices for their products and loan waivers. On June 4, some organizations, including the RSS-affiliated Bharatiya Kisan Sangh, called off the agitation after the government reportedly assured them their demands. Others including Bharatiya Kisan Union didn't budge. President of Kisan Mazdoor Sangh Shivkumar Sharma questioned how BKS had called off protests when it wasn't even actively involved.
6 farmers die as protests turn violent in MP
The farmer protests in MP turned violent as 6 farmers were killed in police firing. The mob burnt over 27 vehicles and the police had to use tear gas to disperse the crowd. Authorities clamped curfew in Mandsaur district- the epicenter of protest. Meanwhile, Rapid Action Force (RAF) contingents were deployed in Mandsaur to diffuse the situation.
MP on boil: Rahul arrested, AAP warned too
Rahul Gandhi was arrested at Neemuch on 8 June under Section 151 when trying to enter violence-hit Mandsaur. MP Police also declared that no outsiders, including AAP leaders like Ashutosh, Bhagwant Mann and Sanjay Singh who were planning to visit would be allowed to enter violence-hit Mandsaur during the curfew relaxation hours. So far, 156 people have been arrested for vandalism in MP.
MP farmers protest- CM Chouhan breaks his fast for peace
MP CM Shivraj Singh Chouhan ended a one-day fast for restoring peace among farmers of the state. He said he met 15 delegations of small farmers and 236 of big farmers, but a compromise reportedly wasn't reached. Meanwhile, kin of those killed in police firing in Mandsaur travelled to Bhopal to seek justice from him.
MP protest: Rs. 1cr compensation to farmers killed in firing
A day after the MP government promised compensation of Rs. 1cr each to the families of the six farmers killed in police firing, CM Shivraj Singh Chouhan visited Mandsaur and handed over a cheque to one of them. He also assured strict action against those responsible. Chouhan is scheduled to visit Barkheda Panth, Lodh, Budha, Nayakheda and Piplyamandi to meet the other families.
'Not impressed' by CM's visit, say farmers, kin of victims
Kin of the farmers who died in police firing in Mandsaur are "not impressed" with CM Shivraj Chouhan's visit. Rekha Bai, the wife of Late Ghanshyam Dhakar, said though action had been assured, nothing had been done yet. Dinesh Patidar, father of another victim Abhishek, had similar complaints. Amritram Raikwar, a farmer in Barwan, said, "(Chouhan) is here just to show others he cares."
MP and Maharashtra grapple with farmer suicides
MP and Maharashtra are both undergoing an agrarian crisis. In MP, between 1 July- 15 November 2016, 531 farmers and between 16 November 2016 and 27 February 2017, 106 farmers had committed suicide. In Maharashtra, 639 farmers committed suicide between 1 January- 31 March 2017.