Non-bailable warrant against Dhoni withdrawn
Non-bailable warrant against Dhoni withdrawn
Written by
Shiladitya Ray
Edited by
Vaneet Randhawa
Jan 19, 2016, 06:35 pm
3 min read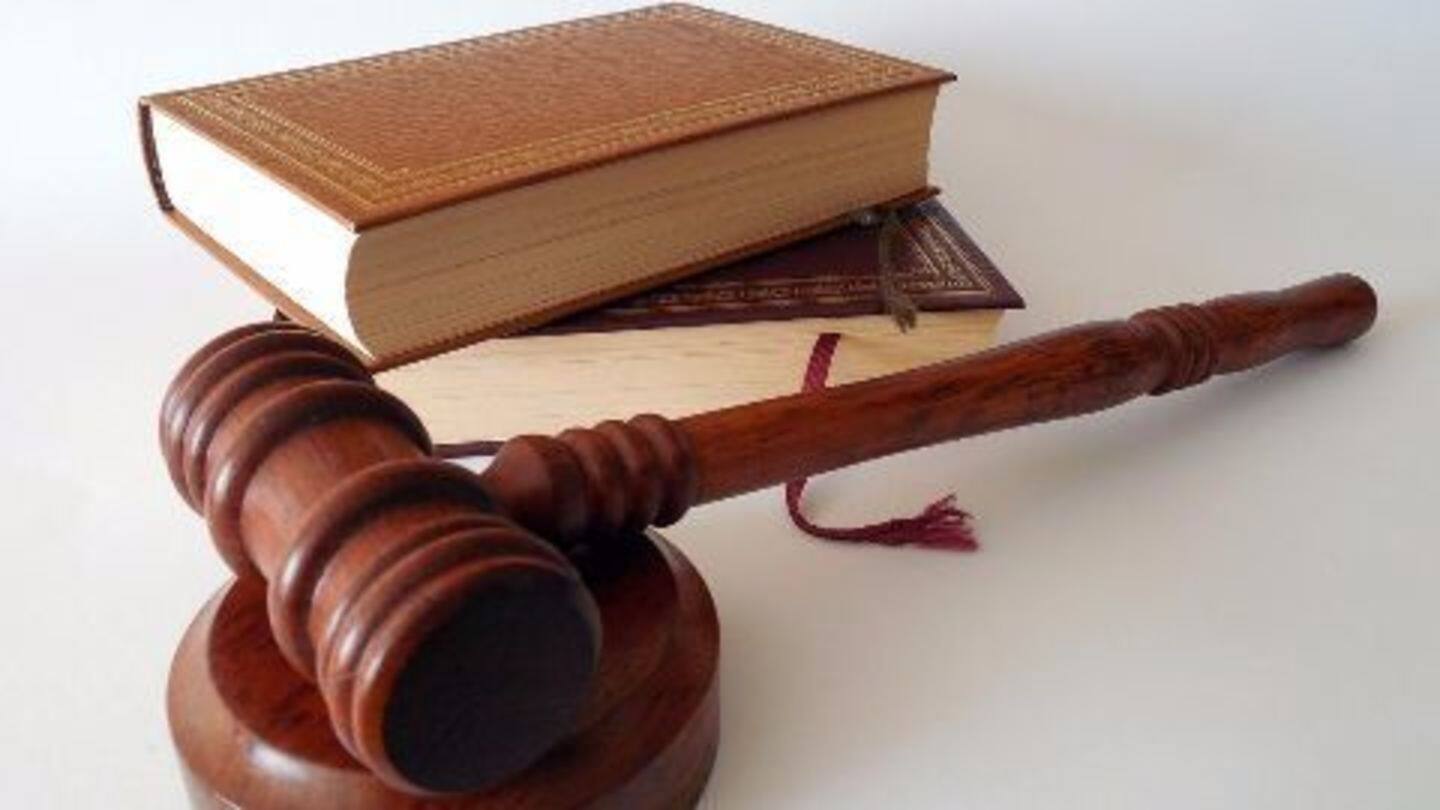 A local court in Anantapur in Andhra Pradesh withdrew the non-bailable warrant issued against Mahendra Singh Dhoni in a case of outraging religious sentiments by appearing on a magazine's cover as Lord Vishnu. His counsel said that Dhoni was never served the summons in person and hence his legal team couldn't appear at the local court at Ananthpur on 7 January.
Case filed against MS Dhoni
Social activist Jayakumar Hiremath accused MS Dhoni of hurting religious sentiments and denigrating a Hindu God. The 14 April 2013 issue of Business Today magazine featured Dhoni as Lord Vishnu holding several products in his hand including a shoe. The Additional Chief Metropolitan Magistrate (ACMM) registered a case against Dhoni under sections 295 and 34 of the IPC in Bangalore.
Dhoni as the God of Big Deals
Dhoni was featured on the cover page of the Business Today magazine, posing as Lord Vishnu. In his (several) hands, he held products of the various brands he endorsed- Boost, Siyaram, Aircel, Lays, Reebok, and Pepsi among others.
Arrest warrant issued against Dhoni
A court in Anantapur issued a bailable arrest warrant against MS Dhoni on 24 June for allegedly hurting religious sentiments. The court demanded that Dhoni be produced for a hearing on 16 July. The warrant was issued after Dhoni failed to respond thrice to summons issued by the ACMM to appear before the court. Instead, Dhoni moved the Karnataka High Court against this direction.
Karnataka HC refuses to stay proceedings
Karnataka High Court refused to drop criminal proceedings against Dhoni, decrying the irresponsible money-making ways of celebrities. Dhoni's advocate claimed that Dhoni had accepted no money for the ad, following which he was asked to submit an affidavit declaring the same. Dhoni filed a Special Leave Petition challenging the High Court order, and subsequently postponing the date of the next hearing to 14 September.
Dhoni moves Supreme Court against Karnataka HC
The 2 year old case against MS Dhoni, for allegedly denigrating a Hindu God and hurting the religious sentiments of the community, took another turn. Dhoni moved the apex legal authority, the Supreme Court, against the Karnataka High Court order to continue the criminal proceedings against him. The next hearing is scheduled for 14 September, which will see the SC's decision.
Supreme Court stays proceedings against Dhoni
The Supreme Court stayed criminal proceedings initiated against Mahendra Singh Dhoni for hurting religious sentiments, over-ruling the Karnataka High Court decision. Business Today editor-in-chief Aroon Purie was charged on the same grounds, but the Supreme Court had earlier, stayed proceedings against him. Dhoni petitioned that the complaint filed against him was frivoulous and hence criminal proceedings needed to be halted.
Arrest warrant issued against MS Dhoni
A local court in Anantapur, Andhra Pradesh, has issued a non-bailable arrest warrant against MS Dhoni over his morphed picture of Lord Vishnu. The court has ordered Dhoni's arrest if he fails to appear before it before February 25. Arun Pandey, Dhoni's manager stated that Dhoni "was never served with the summons" and that they were "taking due action to have the warrants cancelled."