Five Mumbai Metro stations to get 'one-rupee clinics'
Five Mumbai Metro stations to get 'one-rupee clinics'
Jul 07, 2017, 04:44 pm
2 min read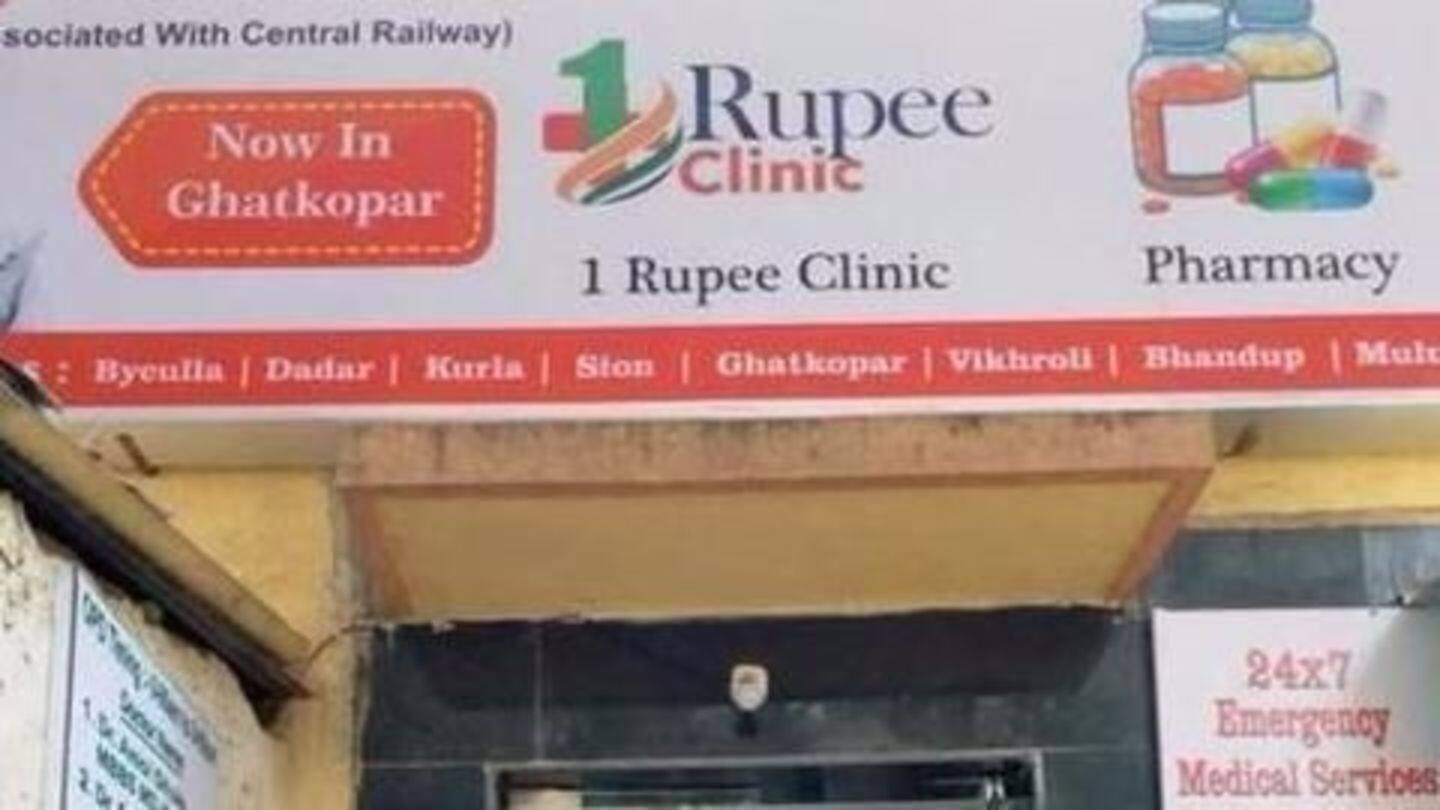 The railways' 'one-rupee clinics' are set to expand to the Mumbai Metro. From August 15, five metro stations will host these clinics that will cater to over five lakh commuters. These clinics at Andheri, DN Nagar, Ghatkopar, Marol and Sakinaka stations will operate when the metro functions. The existing ones at Dadar, Kurla, Ghatkopar, Mankhurd and Wadala have treated 12,555 patients in 1.5 months.
Mumbai's 'one-rupee clinics': 7000 patients visit in 1 month
In May, Mumbai saw its first 5 'one-rupee clinics' become operational: clinics that charge patients only Re 1 as consultation fee. An initiative of the Central Railway, there are 14 more to follow, but the first five came up at Ghatkopar railway station on May 10, and then at Dadar, Kurla, Mulund and Wadala Road. Since then, 6,900 patients have visited these 5 clinics.
The story behind Mumbai's 'one-rupee clinics'
The clinics, set up in collaboration with medical consultancy Magicdil, came up after the HC ordered emergency medical rooms at all stations. A petition was filed by activist Samir Zaveri, complaining of the lack of prompt and proper medical services at stations, especially for accident victims. Dr Rahul Ghule and his brother Dr Amol Ghule were the brains behind the project.
What do the clinics offer?
Every 24/7 clinic has a team of four MBBS doctors, and specialist doctors visit daily. While blood pressure checkup is free, consultation costs Re 1, blood sugar test costs Rs. 25, an ECG costs Rs. 50, and dressing fee is Rs. 50. Two 'one-rupee clinics' will open at Thane and Vashi by July, and 12 more will be set up in another 5 months.
What kind of cases have the clinics seen?
Of all patients till now, 30% visited due to diabetes. There were six severely injured victims at Kurla; one died. There were three similar cases at Dadar, confirmed Dr. Rahul Ghule. While Ghatkopar saw 3,800 patients, Kurla had 1,800, Dadar 700, and Wadala 600.
Mumbai's accidents record is disappointing
The clinics were set up primarily to tend to accident victims, and Maharashtra's record there is far from satisfactory. Nine people die on Mumbai's network everyday while crossing tracks, or after falling out of overcrowded trains, and more. In 2015, 3,304 people died and 3,349 were injured on the Mumbai network. The ambulances outside 42 railway stations transfer 75-100 patients daily.