Nalanda gets its 3rd Chancellor- Vijay Bhatkar
Last updated on
Jan 28, 2017, 08:27 pm
Pranab Mukherjee formally appointed scientist Vijay Bhatkar as the next Chancellor of Nalanda University, Rajgir. Bhatkar will succeed George Yeo as the 3rd chancellor of Nalanda. Bhatkar is a Padma Shri recipient, and the architect of India's first supercomputer - Param and will hold office for 3 years. Yeo had resigned in November over "lack of autonomy" and because of "surprise" top administrative reshuffle.
Nalanda University
The Nalanda University is an attempt to revive an international university that was an ancient seat of learning until 1197 AD. It is supported by countries participating in the East Asia Summit (EAS); leaders of EAS endorsed the university's revival in 2009. A dozen countries have signed MoUs with Nalanda University: it has received grants from Singapore, Australia, Japan, China, Thailand and other countries.
East Asia Summit
The East Asia Summit is essentially a forum of 18 countries of the Asia-Pacific region that has been formed to collaborate on objectives of peace, security and prosperity.
Nalanda beset with controversies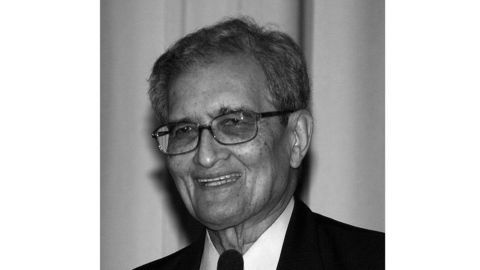 Nalanda University was the brainchild of former President; Abdul J. Kalam; he was left disappointed with Nalanda's development and key-appointments made; he officially dissociated from the university in 2011. A 'Nalanda Mentor Group' was set up with Nobel Laureate Amartya Sen as the chair in 2007; appointments made by Sen and use of financial grants were criticized by many including former FM and CAG.
Govt. and university governing body at logger-heads
Since majority of funds for the university were being borne by the Indian government, pointed queries concerning its financial management were raised. The key issue was expenditure on maintaining the governing body, formerly known as the 'Nalanda Mentor Group'. Amartya Sen strongly pushed back against the government's interference claiming the university had 'full autonomy'. He also threatened to resign if the objections weren't squashed.
Amartya Sen quits Nalanda University
In early 2015, Amartya Sen withdrew his candidature for a second term as Chancellor of Nalanda University. He categorically placed the blame at the government's door for repeated interferences and cited 'academic freedom' as the cause for friction.
Nalanda University Chancellor resigns
George Yeo, Nalanda University chancellor submitted his resignation, to the university board on Friday. Yeo, a former Foreign Affairs minister in Singapore, cited an 'attack on the University's autonomy' and 'sudden change to leadership at Nalanda' as key reasons for his resignation as Chancellor. A few days ago, Nalanda University was in the news for ending its association with Nobel Laureate Amartya Sen.
George Yeo deeply disappointed
Board members dropped in the November 21 overhaul included Nobel laureate Amartya Sen, Lord Meghnad Desai, Harvard historian and TMC MP Sugata Bose amongst others. George Yeo said, "It's puzzling why I, as chancellor, was not even given notice of it."
The 'autonomy' controversy
Nalanda University was set up under Nalanda University Act, 2010. An amendment to the act has been pending in Parliament since 2013; reportedly, the amendment would remove a "major flaw" in the current act with respect to the composition of the university's governing board. However, the Central Government on November 21, decided to form a new board with immediate effect before amending the act.
George Yeo's statement
Extract from Yeo's resignation letter: "When I was invited to take over the responsibility from Amartya Sen last year, I was repeatedly assured that the university would have autonomy. This appears not to be the case now."