Need to stop second wave of COVID-19, Modi tells CMs
Last updated on
Mar 17, 2021, 04:27 pm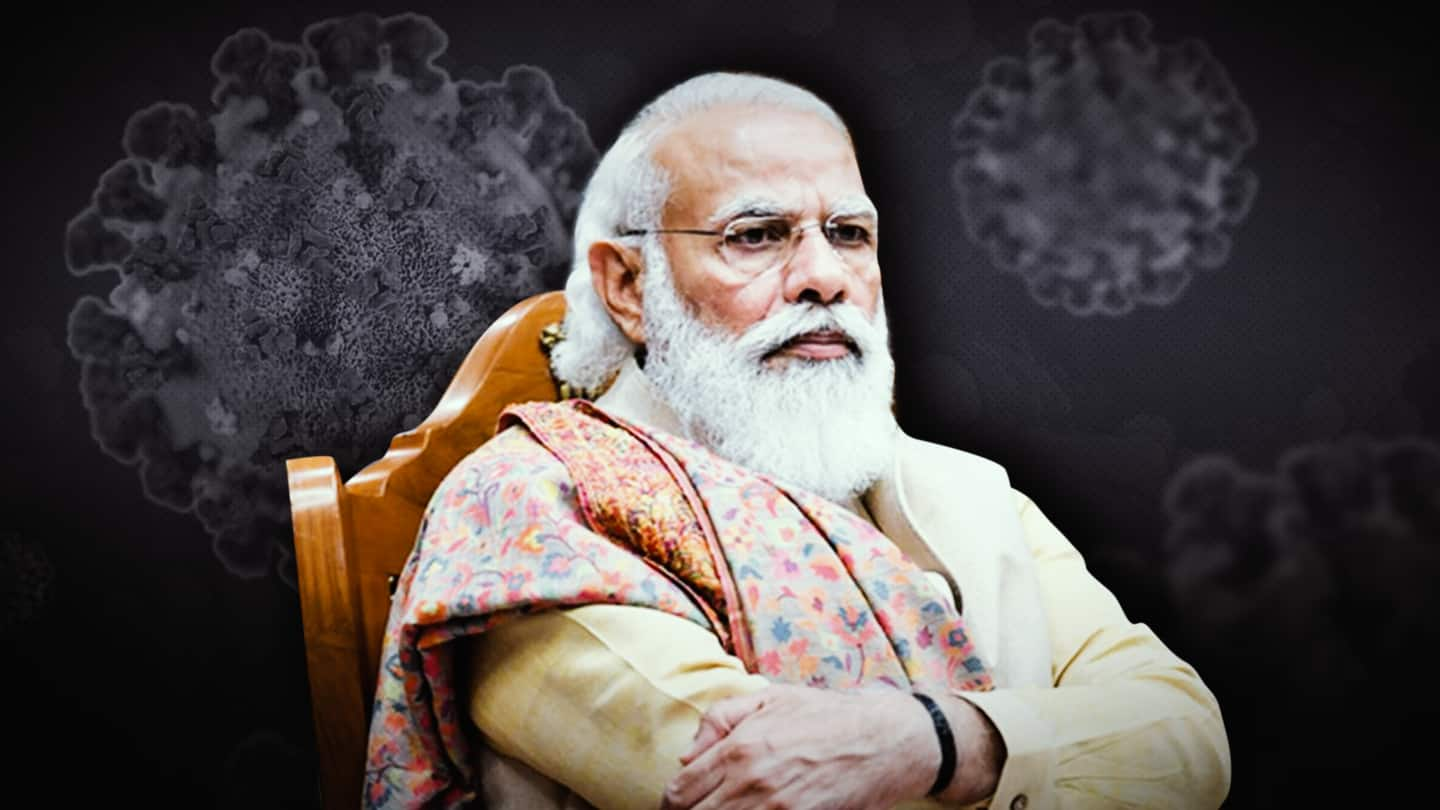 In a meeting with Chief Ministers on Wednesday, Prime Minister Narendra Modi stressed the need to contain the "emerging second peak" of COVID-19. Modi warned that if the rise in infections is not contained, it could lead to a "nationwide outbreak." India, the world's second worst-hit country in the pandemic, appeared to contain COVID-19 till early February, however, cases have since risen.
'Need to immediately stop emerging second peak'
Modi said during the meeting, "If we don't stop this pandemic right now, then there could be a nationwide outbreak. We have to immediately stop the emerging second peak and take big and decisive steps." "The self-confidence that we gained in our corona fight should not turn into overconfidence. Our success should not be the reason for carelessness," he said.
Initiatives to counter outbreak shouldn't cause panic: Modi
The CMs of Chhattisgarh, Uttar Pradesh, and West Bengal were absent from the meeting. During the meeting, Modi said initiatives to counter outbreaks—such as setting up of micro-containment zones and the enforcement of restrictions—should be taken without creating panic. "Over 70% of the tests should be RT-PCR. States should not rely on Rapid Antigen Tests," Modi said, referring to Chhattisgarh, Kerala, Odisha, and UP.
PM Modi also warned against vaccine wastage
Modi also warned against vaccine wastage as India launched the second phase of its vaccination drive on March 1. Currently, only healthcare/frontline workers, people aged over 65, and those aged over 45 with co-morbidities can get vaccinated. Modi pulled up Andhra Pradesh, Telangana, and UP for high vaccine wastage, likening it to "stealing someone's health right by letting a single dose go waste."
How bad is the outbreak in India?
As of Wednesday morning, India reported a total of 1,14,38,734 COVID-19 cases, including 1,59,044 deaths, 2,34,406 active cases, and 1,10,45,284 recoveries, the Health Ministry's data showed. On Wednesday, India added 28,903 new cases, and 188 fresh fatalities; the biggest single-day rise in infections and deaths this year. The government has blamed large gatherings and reluctance to wear face masks for the latest spike.