Amit Shah says recovered black money to aid farmers
Last updated on
Oct 03, 2016, 05:49 pm
BJP Chief Amit Shah has stated that the black money recovered by the government through various means, including the voluntary disclosure scheme would be used toward empowering farmers in India. In a statement he said "the revenue that came through black money recovery will be used for the development of villages, poor people, farmers and youth." He praised the government for its efforts.
Black Money bill cleared in Parliament
On May 14, Rajya Sabha cleared the black money bill. On July 1, the government announced a 3-month window for declaring 'undisclosed foreign assets'. Those who opted to disclose would pay 30 percent tax and 30 penalty. Post the compliance window', those caught with undeclared assets, would pay "30 per cent tax, 90 per cent penalty" and face imprisonment up to 10 years.
Trillions in black money
According to official estimates, total black money parked in overseas bank accounts is pegged at $466 billion and $1.4 trillion. In order to encourage people to disclose their overseas assets, the government assured them of complete confidentiality and exemption from prosecution under foreign exchange laws.
Black Money law: A success?
The government received 638 declarations of undisclosed foreign assets worth Rs.3770 crore under the '3-month compliance window'. The scheme was not successful. It garnered criticism from various quarters and was mocked by opposition parties. Compared to the 2016 scheme, a 1997 'voluntary disclosure scheme' launched by then Finance Minister P. Chidambaram had netted the government Rs.33,000 crore and was declared a massive success.
Domestic Black Money bigger concern
Finance Minister, Arun Jaitley said, "The bulk of black money is still within India. We thus need a change in national attitude where plastic currency becomes the norm and cash an exception." FM blamed the incidence of 'high-tax evasion' on previous governments and high tax-rates.
Income Disclosure Scheme 2016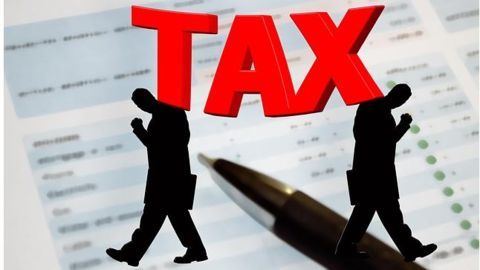 The government launched the Income Disclosure Scheme (IDS) for voluntary disclosure of 'domestic black money' on June 1, 2016 The four-month compliance window of IDS closes on September 30, 2016. Those who declare prior to September 30 will be required to pay 45 percent tax plus penalty. Post September 30, tax evaders will pay 30 per cent tax plus interest and penalty.
PM Modi implores tax-evaders
PM Modi requested tax evaders in his monthly radio show to disclose their hidden assets or income. He assured citizens that those who declared voluntarily would not be asked to reveal their sources. He also warned of strict action against tax evaders, post September 30.
Black money disclosure deadline close; tax raids across cities
With the deadline for payment of tax and penalty under the income disclosure scheme (IDS) fast approaching, raids have been conducted targeting small businessmen. The income tax department raided 50 local snack joints like vada-pav and sandwich stalls, sweet shops across Mumbai and Thane. Raids were conducted on small eateries in other cities as well such as Ahmedabad, New Delhi and Kolkata.
Tax evaders identified; more raids expected
According to tax officials, nearly 1 lakh small businessmen and store owners have been identified by the government as possible tax evaders. Reports also suggest that city wise targets have been determined by the government to recover black money.