Prannoy Roy hid incomes of over Rs. 1,000cr, alleges government
Prannoy Roy hid incomes of over Rs. 1,000cr, alleges government
Written by
Shikha Chaudhry
Jun 11, 2017, 11:23 am
3 min read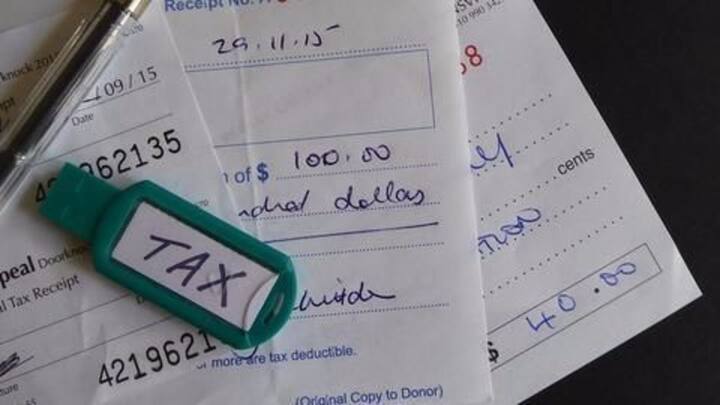 The government said NDTV had allegedly not disclosed incomes of over Rs. 1,000cr by co-founders Prannoy and Radhika Roy, and floated 14 foreign shell companies during 2006-2012 to launder the money. After the laundering, the firms were dissolved. Related investigation had started in 2011, during the UPA rule, sources said. The RBI has also detected violations of FEMA provisions to up to Rs. 2,030cr.
CBI raids NDTV founder Prannoy Roy's premises in Delhi, Dehradun
CBI on June 5 conducted raids at premises of Prannoy Roy, NDTV co-founder and executive co-chairperson, in Delhi and Dehradun. An agency official said they were related to bank fraud. This comes after BJP leader Subramanian Swamy alleged money laundering by the channel; he claimed prominent faces associated with it were involved, including Roy's wife Radhika and journalist Barkha Dutt.
Four locations under the scanner
Agency sources said four locations, including promoter RRPR Holding Private Ltd, are under the scanner. NDTV's premises were, however, not raided. "A case of bank fraud has been registered against RRPR and unknown bank officials" last week over alleged irregularities in a Rs. 366cr loan taken in 2008 from ICICI, a source said. A year later, an amount less by Rs. 50cr was repaid.
Several accusations against NDTV
NDTV has been under ED and IT investigation since 2014. One case against it pertains to receiving foreign funds and settling it for 80% less. RRPR is being probed for funds it received in relation with the Aircel-Maxis case, and purchase of aircraft by Air India. Last December, SEBI initiated proceedings against NDTV for not announcing a 2009 'change in control' of the company.
NDTV's response to the raids
In a statement, the channel said: "NDTV and its promoters will fight tirelessly against this witch-hunt by multiple agencies. We will not succumb to these attempts to blatantly undermine democracy and free speech in India."
BJP leader Subramanian Swamy had written to PM against NDTV
In August'16, BJP leader Subramanian Swamy wrote to PM Narendra Modi alleging NDTV's involvement in the Aircel-Maxis scam; the channel reportedly received $50mn from Maxis subsidiary Astro All Asia Networks. Former finance minister P Chidambaram and former RBI governor Raghuram Rajan had tried to shield certain people involved, Swamy added. He also alleged NDTV had laundered a total of up to $400mn.
NDTV raids- CBI denies allegations of acting under pressure
The CBI denied it was pressured to raid the premises of NDTV's promoters. It challenged NDTV's stand that it hadn't defaulted on loan repayments, saying the investigations "relate to the wrongful gain of Rs. 48cr to promoters…and a wrongful loss to ICICI". It also quoted a 2016 SC order, claiming it had jurisdiction to investigate private banks, an action which NDTV had questioned.