Assam floods: 5 dead, over 17 lakh remain affected
Assam floods: 5 dead, over 17 lakh remain affected
Edited by
Vaneet Randhawa
Jul 14, 2017, 01:25 pm
2 min read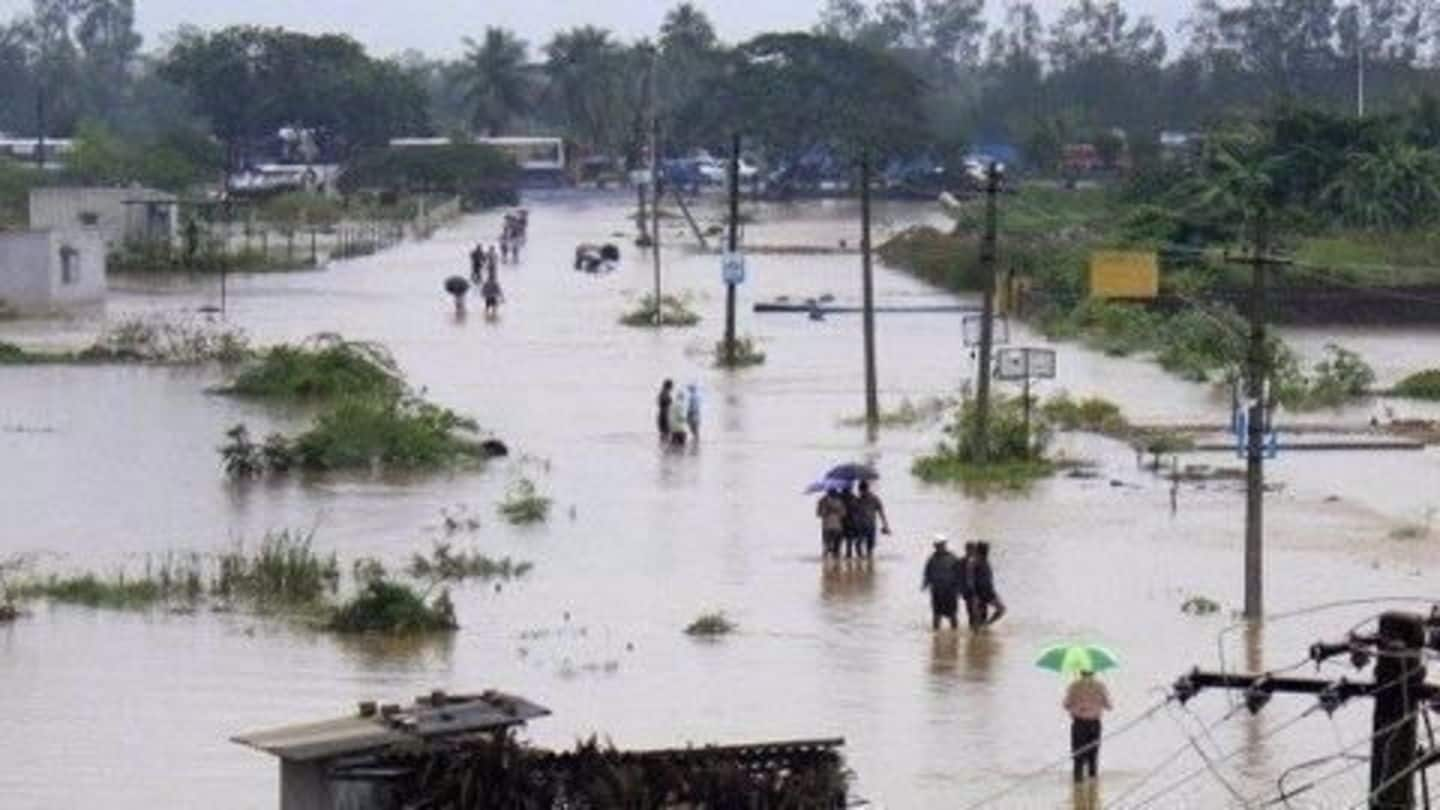 Nearly five people lost their lives and over 17 lakh remain affected as the flood situation deteriorated in Assam. Around 77 percent of the Kaziranga National Park is inundated and over 2,450 villages are under water. At least 49 people have lost their lives as of now. Currently, the Brahmaputra is flowing above the danger mark at five places in the state.
Measures being taken to help the flood victims
To help the flood victims, over 382 relief camps are being run by authorities in the 19 districts. Currently, almost 28,937 persons are taking shelter in these camps. As per reports by the Assam State Disaster Management Authority (ASDMA), the state government has been distributing rice, pulses, salt and oil among the flood victims during the last 24 hours.
No rains in two days may hasten relief ops
Over 430 villages in seven revenue circles are flooded in Lakhimpur alone. About 3,27,700 people have been affected. "Twenty relief camps and 205 health camps have been set up in the district," an official said. Rijiju, accompanied by NDRF and NDMA officials, has directed early conduction of relief operations as there has been no rain in two days. Rijiju also met affected locals.
Not just humans, animals in Kaziranga suffering too
The floods haven't spared anyone: animals at the Kaziranga National Park are also suffering. Reports revealed that over 30% of the park's 858 sq km land is already under water. Assam Chief Minister Sarbananda Sonowal has circulated a series of directions to Kaziranga authorities to ensure safety and security to the animals.
Indo-Bangladesh border fence damaged in many areas
Floods in the northeast have also given rise to security concerns. The BSF said incessant rains have "caused huge damage to the India-Bangladesh Border Fence in many places". In many low-lying areas, it has been submerged. Over 1,600 hectares of agricultural land have been submerged. The Dhansiri and Jia Bhoroli rivers are flowing above danger levels.