TRAI upholds net neutrality; differential pricing banned
TRAI upholds net neutrality; differential pricing banned
Written by
Shiladitya Ray
Edited by
Vaneet Randhawa
Feb 08, 2016, 05:10 pm
4 min read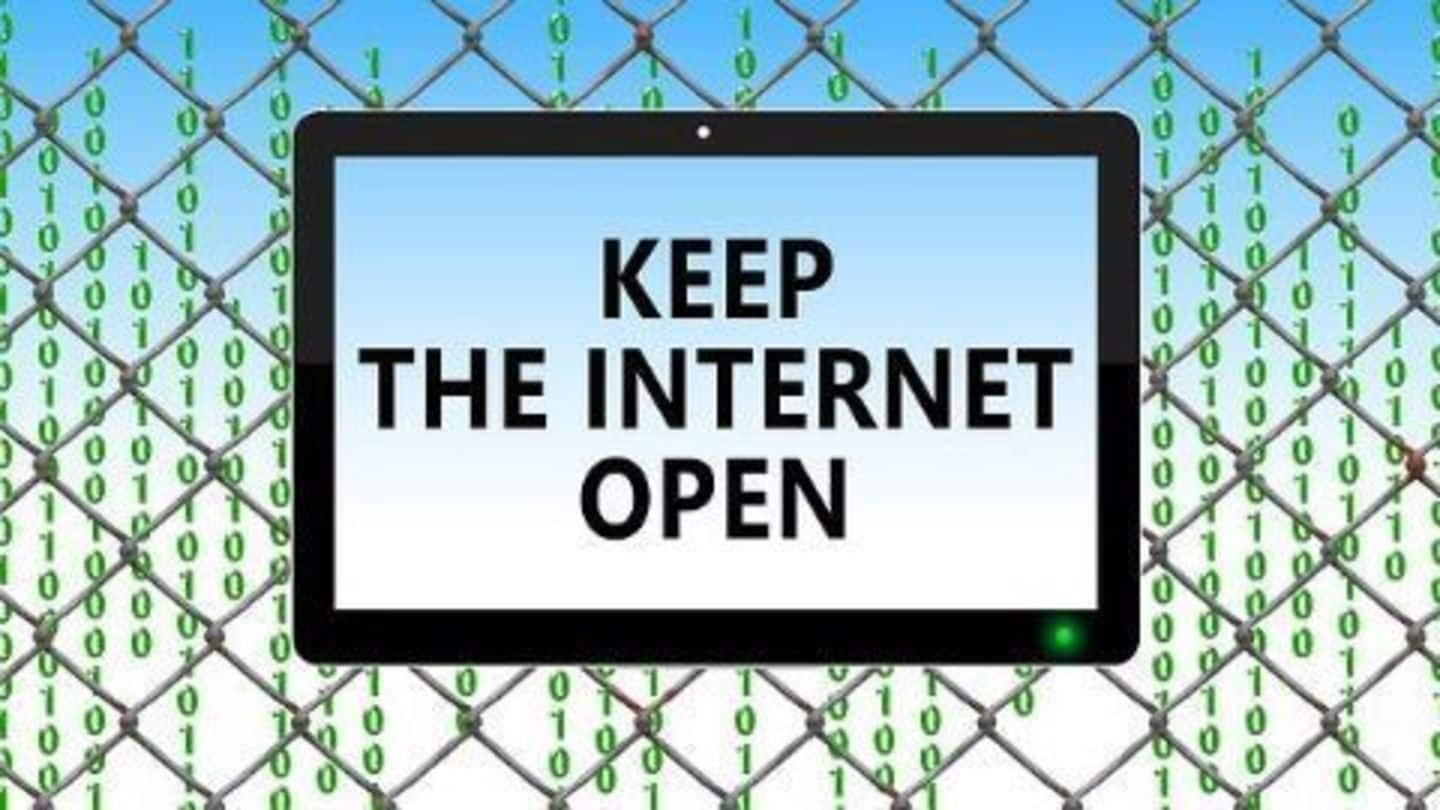 Providing a historic win for the net neutrality debate, India's telecom regulator TRAI has outlawed differential pricing of internet in India. This will essentially mean that all "content on the internet needs to be available at the same data price." TRAI said that any infringement will invite a severe penalty of Rs.50,000 per day. The decision is a huge setback to Facebook's Free Basics.
Facebook teamed up with Samsung, Ericsson, MediaTek, Nokia, Opera and Qualcomm and launched its Internet.org initiative in August 2013 with aims to bring affordable access to selected internet services. Until April 2015, Internet.org users could only access (for free) a few websites handpicked by Facebook. In May 2015, Facebook announced that the platform would be opened to the third-party websites which met Facebook's criteria.
Internet.org- a direct defiance of net neutrality
Facebook and its Internet.org partners were accused of being "king-makers" as they choose the services available in the free internet portal. This effectively nullified net neutrality which aims to give individuals, organisations etc equal chance to speak and be heard. In net neutrality, internet service providers do not control the traffic that passes through its servers and treats all data equally.
Over 1 million petitions supporting net neutrality sent
In the face of ongoing debates about net neutrality, Net Neutrality advocates sent over 1 million petitions to the Telecom Regulatory Authority of India (TRAI) urging them to "keep the internet free". Rajya Sabha MP Rajeev Chandrasekhar also submitted his response to TRAI's consultation paper along with a petition on Change.org containing 2.88 lakh signatures in support of unrestricted internet access.
Facebook's 'Free Basics' campaign draws scorn
Facebook launched it's "Free Basics" service in India, saying that it "provides free access to essential internet services like communication, education, healthcare, employment, farming and more" to people "who can't afford to pay for data". However, despite its seemingly benevolent purpose, Free Basics is just another name for the Internet.org service, and Facebook has received scathing criticism from net neutrality activists for its craftiness.
What Facebook is not saying about Free Basics?
Free Basics, according to Facebook, was launched to make internet accessible for the rich and poor alike. However, when the poor subscribe to Facebook's Free Basics, they will only be allowed free access to Facebook and a few handpicked sites. Critics have argued that Free Basics will split the internet into free and paid tiers; thus, violating the tenets of net neutrality.
TRAI asks RCOM to put Free Basics on hold
Telecom Regulatory Authority of India (TRAI) has directed Reliance Communications to suspend the Free Basics service of Facebook for now. TRAI is not clear whether Free Basics conforms to net neutrality and hence has asked RCOM to take this step. Even though RCOM gave TRAI a compliance report, it is still to pull the Free Basics platform off its services.
FSMI launches campaign against Free Basics
The Hyderabad chapter of the Free Software Movement of India has registered their protest against Facebook's "Free Basics" campaign. The FSMI will organize a four-day protest against "Free Basics" where they will seek to generate awareness about the non-neutral nature of the "Free Basics" campaign. The four day protest will seek to mobilize support for net neutrality from Telangana and Andhra Pradesh.
Mark Zuckerberg writes op-ed on Free Basics
Facebook CEO Mark Zuckerberg wrote an op-ed in the Times of India in defence of the Free Basics campaign that Facebook intends to launch in India. The Telecom Regulatory Authority of India is currently seeking the opinions of Indians over the implementation of Facebook's proposal. Defending the proposal, Zuckerberg said that "in the 21st century, everyone also deserves access to the Internet."
IIT, IISc faculty attack Free Basics campaign
Over 50 Indian Institutes of Technology (IITs) and Indian Institute of Science (IISc) faculty members have released a joint statement condemning Facebook's Free Basics program. The statement says that Facebook's "Free Basics is a lethal combination that will lead to a total lack of freedom of the internet in India." They added that Free Basics "violates the core architectural principles of net neutrality."
World Bank: Newest opposer of Free Basics
Free Basics, the free but limiting internet service that has locked horns with Indian authorities, has found another opponent - the World Bank. Its World Development Report called Free Basics, which is a component of Facebook's internet.org enterprise, the "antithesis of net neutrality and a distortion of markets". It also said any violation against net neutrality was a violation of human rights.