Adoption guidelines undergo overhaul
Adoption guidelines undergo overhaul
Written by
Kartikeya Jain
Jan 16, 2017, 07:57 pm
3 min read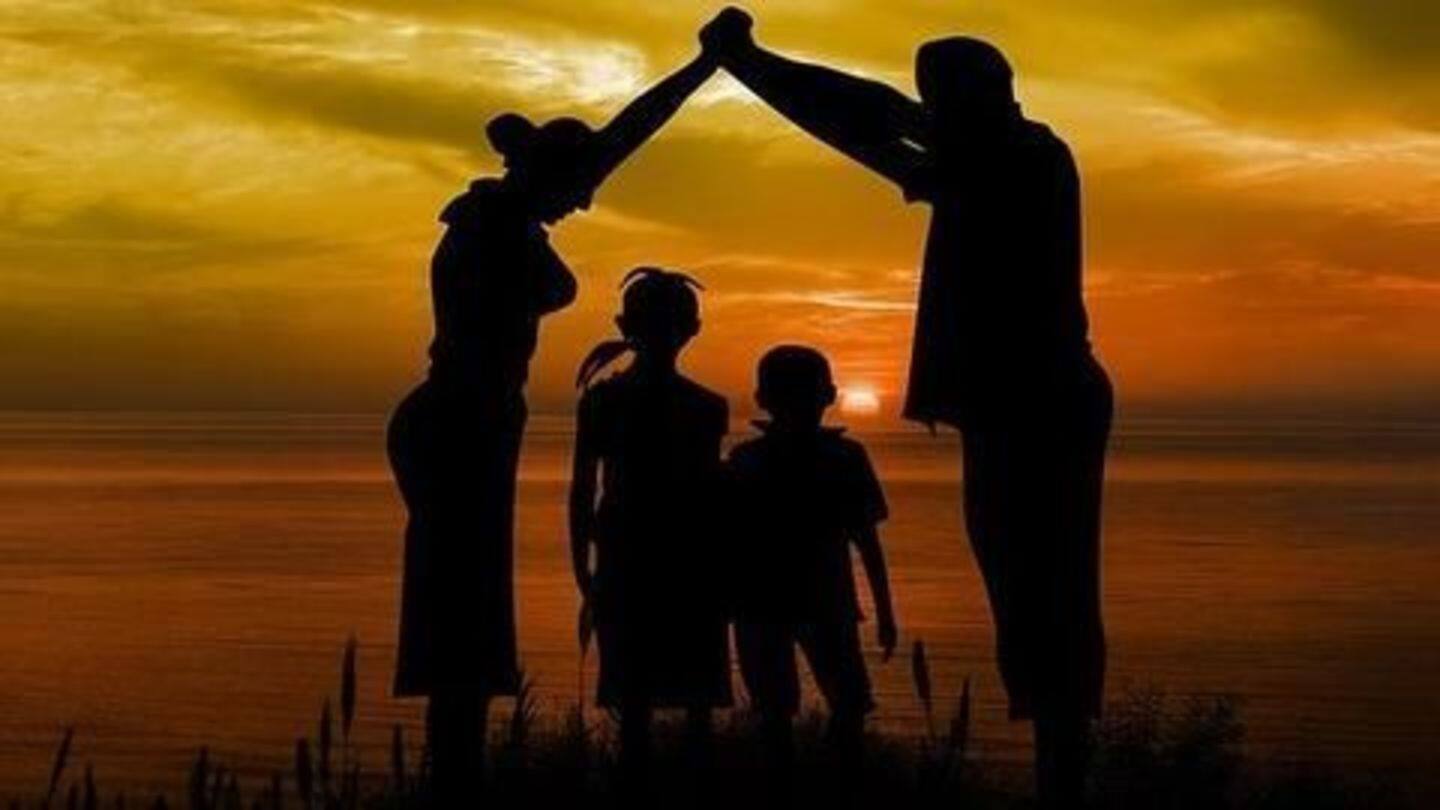 Latest adoption guidelines that come into effect from today will now allow parents to only access profiles of 3 children as opposed to 6 children. If parents like a child, then can 'reserve' him/her for 48 hours: if parents don't accept reserved child, they will be placed at bottom of list for prospective parents. Changes in guidelines are intended to shorten the waiting period.
What were the previous rules?
The previous rules did not allow single parents (single, divorced or separated) to adopt children. Non-Resident Indians were not allowed to easily adopt children. Maximum combined age of couples was 105 years; this has now been increased to 110 years. Couples did not have to be in a stable relationship in order to adopt a child.
New adoption rules for children issued
New rules have been issued to make the adoption process faster. A prospective parent can register online through the child adoption resource information and guidance system. NRIs will be treated as Indians in terms of priority and not as foreign nationals. Single women can adopt children of either gender but single men will not be eligible to adopt a girl child.
New IT application launched for adoption
The government launched new IT system called CARINGS - Child Adoption Resource Information and Guidance System. CARINGS will carry a centralized data bank of of adoptable children and Prospective Adoptive Parents (PAPs). Under the new system, PAPs in India can register online and upload relevant documents to determine their eligibility. The system will provide information of children available in adoption agencies across the country.
The new rules have been framed keeping in mind the issues and challenges faced by CARA, Adoption Agencies and PAPs. They are intended to provide for more effective regulation for adoption of orphan, abandoned children and would bring more transparency in the adoption system. It would become possible for PAPs to track the status of their application making the entire system more user friendly.
Only 19,136 children were adopted in the country between years 2010-2013. While in 2014, only 2500 children were adopted.
Is the new system really helpful?
Critics say that in villages and towns, where many children are eligible for adoption, there are problems with internet access and familiarity with online process. Prospective parents have to submit everything from their health and financial details to recommendations from friends; errors made during the lengthy process cannot be easily corrected. All the forms are now in English which creates trouble for many parents.
In the past ten years, over 8,000 NRI couples have applied for Indian children but only a few have been shortlisted.
Change in adoption rules forces MOC to stop adoption
Missionaries of Charity (MOC) has sought de-recognization of its orphanages because they cannot allow single, separated or divorced individuals to adopt children and the new rules allow it. The women and child development ministry is keeping a check on those organizations who do not comply with the new rules. Following the revised guidelines, MOC has voluntarily given up its recognized status to run orphanages.
What is Missionaries of Charity?
Missionaries of Charity is a religious congregation established in 1950 by Mother Teresa. Missionaries care for those who include refugees, ex-prostitutes, sick children, abandoned children etc. They also run orphanages.