Malnutrition complicating India's severe tuberculosis problem
Malnutrition complicating India's severe tuberculosis problem
Written by
Gaurav Jeyaraman
May 14, 2017, 05:02 am
3 min read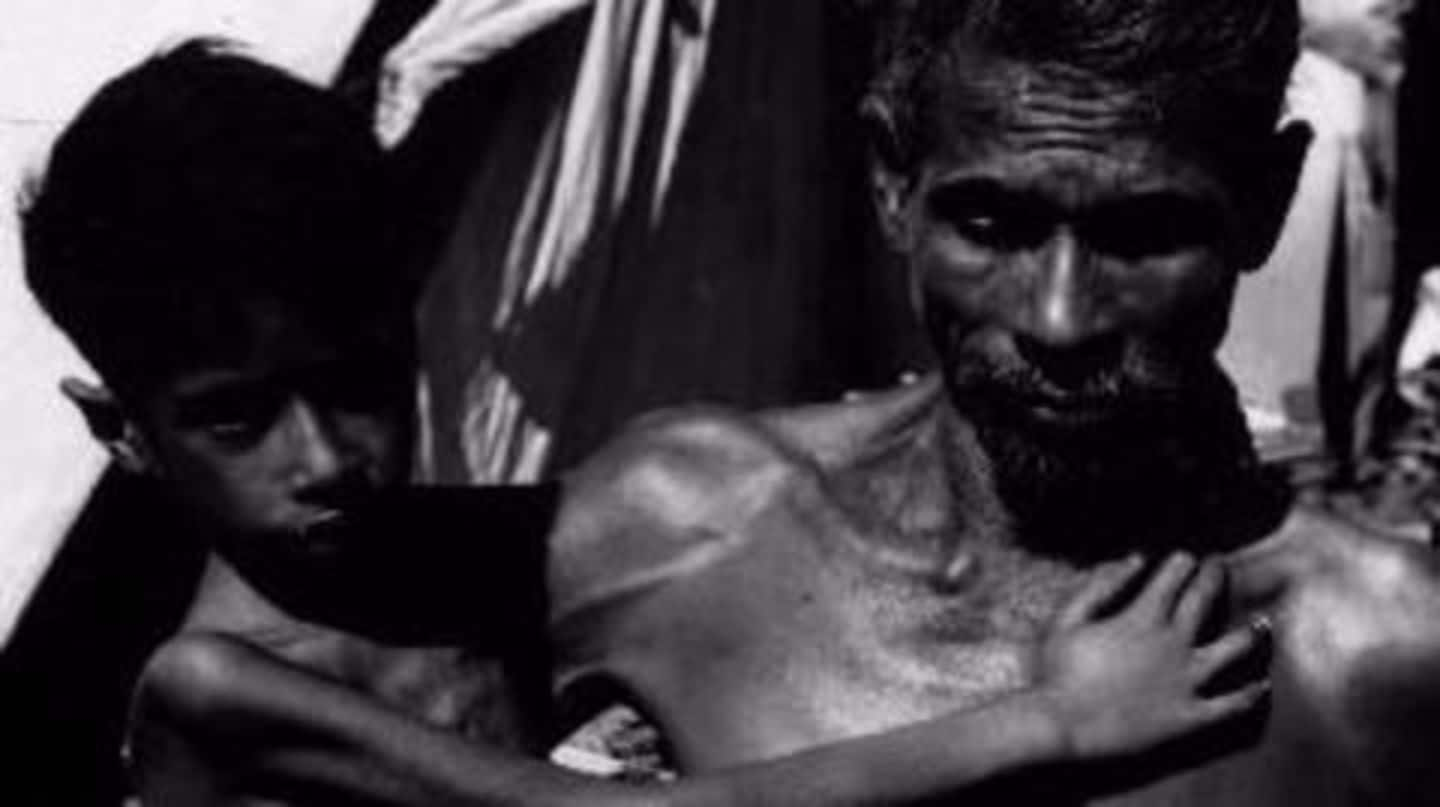 As the government focuses on supplying medicines for tuberculosis, a severe problem in India, most experts have overlooked the importance of proper food. A 2013 study found that 90% of pulmonary TB patients in India, over one million people, are suffering from malnutrition, which is both a cause and effect. Per-unit reduction in BMI could increase risk of TB by 14%, and delay recovery.
The tuberculosis scourge in India
India is the world's most severely affected country when it comes to tuberculosis. Indian accounts for over 23% of the total cases of tuberculosis recorded across the world and the most number of TB deaths. In 2014, over 2,20,000 people died of tuberculosis in India, the highest number in the world. Over 2.2 million Indians suffer from TB with over 70,000 infected with MDR-TB.
The Revised National TB Control Programme
RNTCP is the state-run tuberculosis control initiative of the Government of India. As per the National Strategic Plan 2012–17, the program has a vision of achieving a "TB free India", and aims to achieve universal access to TB control services. The program provides various free of cost, quality tuberculosis diagnosis and treatment services across the country through the government health system.
Govt introduces 'miracle drug' for TB
A 'miracle drug' to battle multi-drug resistant tuberculosis (MDR-TB), and extensively-drug resistant TB (XDR-TB), is to be introduced in six public hospitals in Delhi, Mumbai, Chennai, Guwahati and Ahmedabad. The drug has been introduced under the Revised National TB Control Program. It was developed under a co-ordinated programme between the Indian government and Johnson & Johnson, whose pharma arm, Janssen manufactured the drug.
What is the new 'miracle drug'?
Named 'Bedaquiline', the drug is the first in decades to have a potential to dramatically improve MDR-TB treatment outcomes, and reduce the number of people who die from the disease. It is on the WHO's 'List of Essential Medicines', the most important medications needed in basic healthcare. It is also the first TB drug to be approved by the US FDA in 40 years.
Similar programmes in South Africa met with success
A similar programme was launched by Janssen in South Africa, Ukraine and Georgia to fight multi drug resistant tuberculosis. According to company data, these programmes have successfully reduced the number of MDR-TB cases in these countries.
ICMR seeks cost-effective TB treatment
The Indian Council of Medical Research has begun trials to evaluate current vaccines and drugs for tuberculosis, amid mounting international pressure on India to eradicate the disease. According to India's WHO commitments, the country should reduce TB incidence and mortality by 90% by 2035. ICMR officials said the current clinical trials would be carried out in three phases.
25% of world's tuberculosis cases found in India
India accounts for 25% of tuberculosis cases globally, a study by Centre for Disease Dynamics, Economics and Policy has found. While an urban case affects 12 people annually and remains infectious for a year, a rural case affects just four, but remains infectious for over two years, suggesting the need for customized interventions. Tuberculosis is believed to kill at least 4,80,000 Indians every year.