New power tariff policy: Low tariffs for more power consumption
New power tariff policy: Low tariffs for more power consumption
Edited by
Vaneet Randhawa
Jan 14, 2017, 04:11 pm
3 min read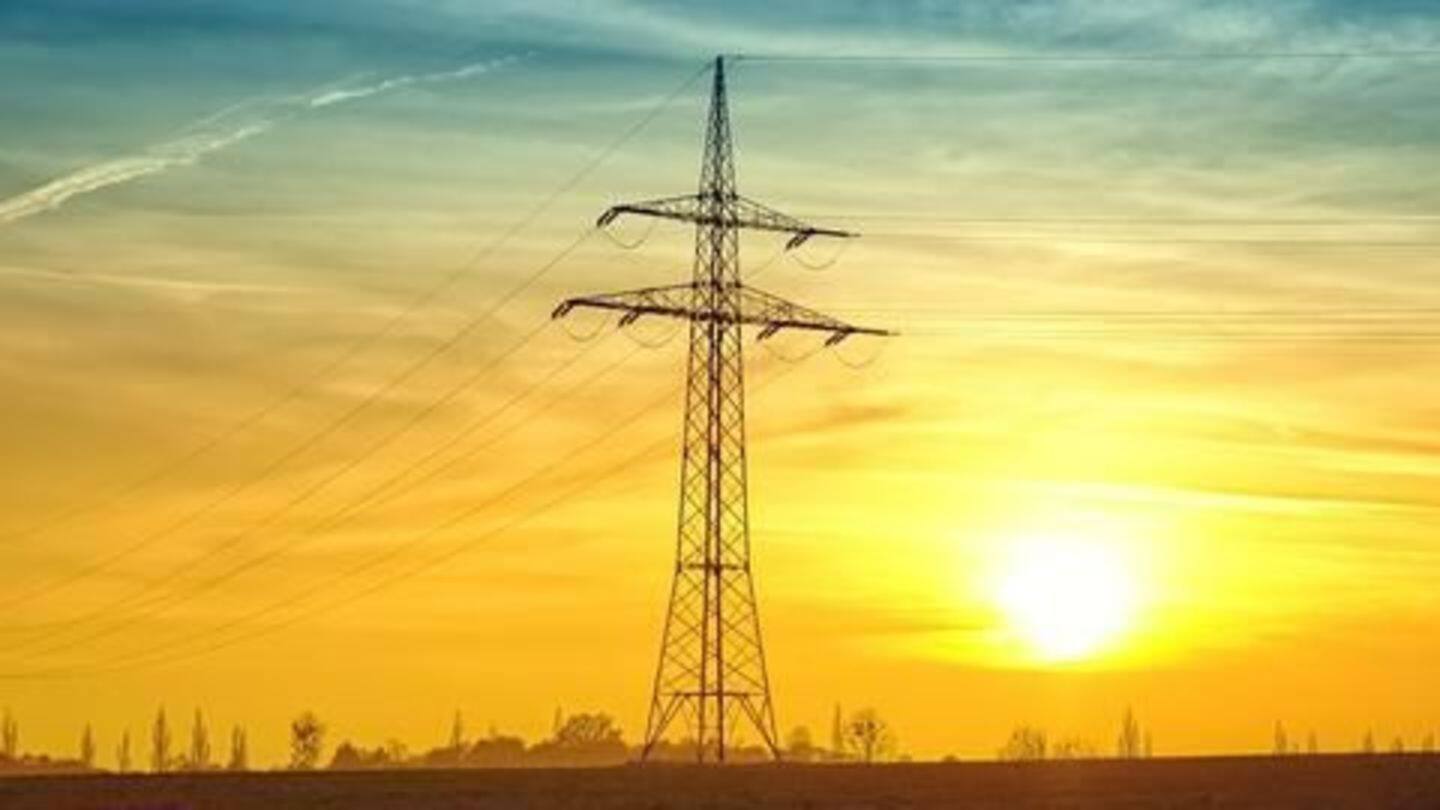 The government said that it will provide incentives for high power consumers by making them pay lower tariffs. A committee appointed to advise the government said this would help to increase electricity demand. The previous system to charge more for higher consumption was meant for times when power was scarce and now India has abundant electricity so the tariff policy needs to be changed.
Power Tariff Policy: Basics
Power tariff policy is governed by the Electricity Act, 2003. It strikes a balance in tariff by ensuring adequate return on investment to producers and reasonable charges to consumers. The first National Power Tariff Policy was unveiled in 2006. The new power tariff policy (2016) has 30 major revisions and touches various aspects missed in the past, such as transmission pricing, clean energy, etc.
The new policy aims to fulfill the dream of 24x7 power to all by 2021-22 as promised by the Prime Minister. Remote and unconnected villages will be provided power through micro-grids for the time being till the grid network expands to accommodate them. For people living near coal mines, power will be provided at cheaper rates by procuring it from coal washeries.
Improving efficiency to reduce tariff
Existing plants will be expanded to full capacity as it is easier to develop existing projects with forest and environment clearances than begin a new project. Plants will be able to sell excess power to energy exchanges. Smart meters will be installed at the earliest to enable net metering (2-way metering allowing consumers to sell roof-top solar), 'time-of-day' metering and to reduce thefts.
Power tariff to decide household chores
Time of the day metering allows consumers to efficiently manage their power consumption based on tariff prevailing at the hour by altering their household activities such as laundry, etc.
A boost to renewable energy
The policy sets a 8% target for electricity consumption from solar power by 2022. Inter-state transmission charges for transmission of clean energy will not be levied, thus making clean energy cheaper. States will have to compulsorily buy 100% of energy from waste-to-energy plants, thus aiding the Swachh Bharat Mission. Thermal power plants will have to use treated sewage water, consequently helping river cleaning initiatives.
Ensuring ease of doing business
It promotes investment in coal rich eastern states such as West Bengal, Bihar, Jharkhand, etc. to further employment generation. It reduces uncertainty for investors by allowing them to pass changes in cost or taxes to the end consumers, thus reducing disputes with appellate authorities. It improves clarity on power tariff setting by central electricity regulators for sale of power to more than 1 state.
Consumer friendly power tarrif policy unveiled
The Central government unveiled a new power tariff policy to regulate electricity rates and encourage clean energy. The policy aims at providing 24x7 electricity to every Indian by 2021-22. It will promote micro-grids and reduce electricity cost. It also aims to boost competition in transmission through a competitive bidding mechanism and bring greater efficiency in inter-state transmission.
Government may propose more rebates
The committee also said that more states should offer energy at lower rates to industries during the night and off-peak hours. This tariff already exists in Madhya Pradesh and has led to increase in power consumption. The committee may also introduce options like "promoting manufacturing under Make in India through electricity assurance, encouraging the use of electric vehicles in construction".