Exchange of old notes comes to an end
Published on
Nov 24, 2016, 09:47 pm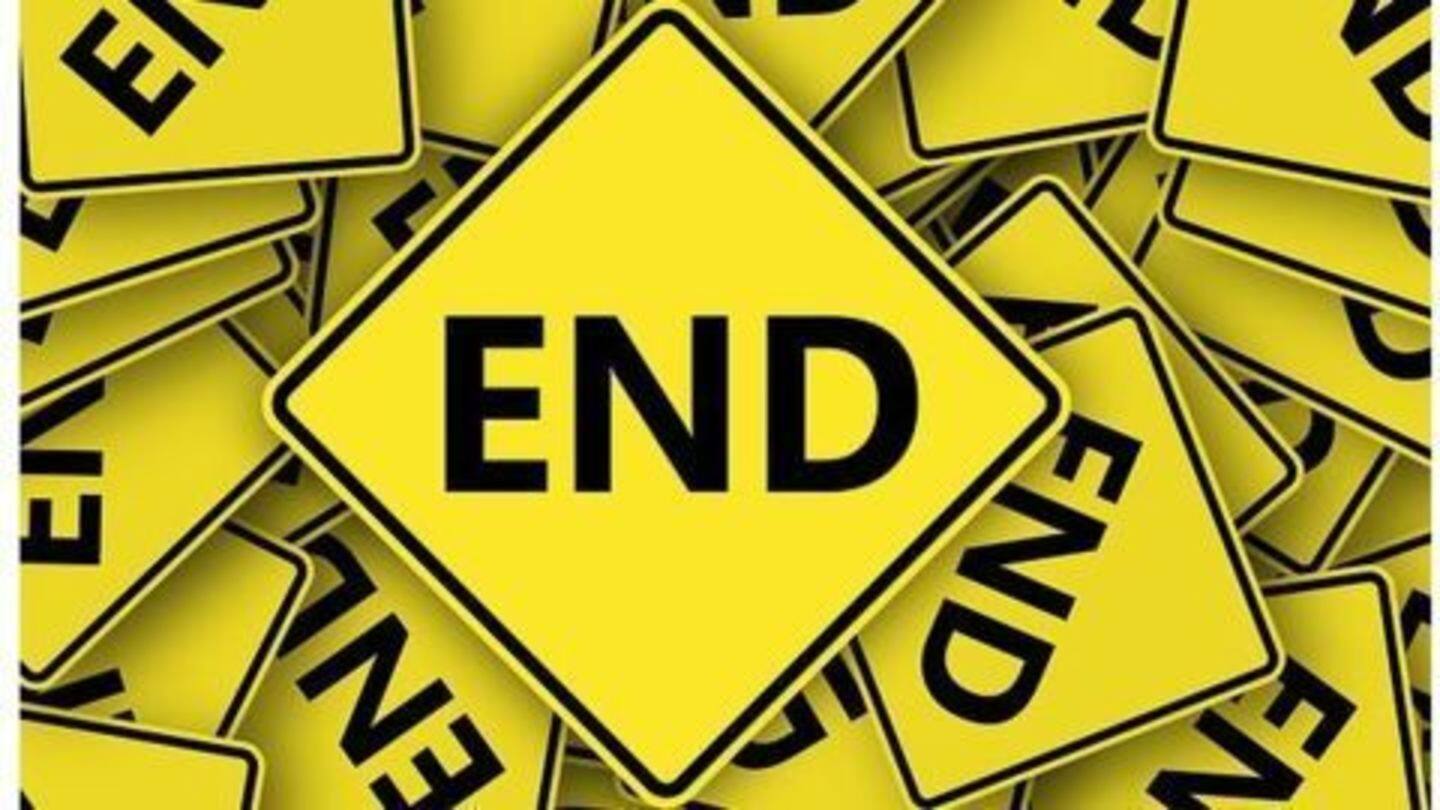 With the exchange period of bank notes coming to an end, the same can be deposited in banks till 30th December 2016. If the deposit amounts exceeds Rs.2.5 lakh, PAN card details for the same are required. Aggravations caused to the public have been mitigated by the Government through measures like using Rs.500 notes for paying public utility bills till 15th December, 2016.
Old Rs.500 and 1000 denomination notes invalid from 9th Nov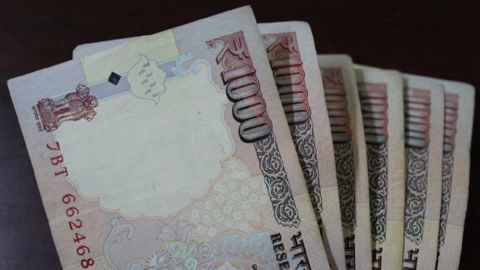 Prime Minister Narendra Modi in a strong move against black money, has announced that old Rs.500 and Rs.1000 denomination notes will be rendered invalid from 12:00 am, 9 Nov. People have 50 days from 10 Nov to 30 Dec, to deposit their notes of Rs.500 and Rs.1000 notes in banks and post offices.
New Rs.500 and 2000 notes to be introduced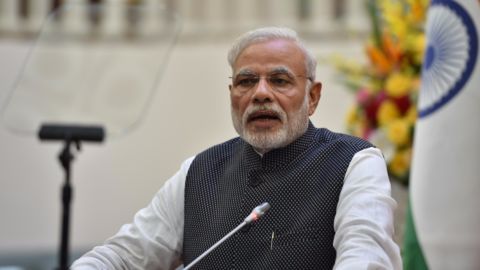 Banks would remain closed for public work on 9 November and ATMs would not function on 9 Nov and in some places on 10 Nov too. New notes of Rs.500 and Rs.2000 denominations will be circulated from 10 November, 2016. A bank account cash withdrawal limit, of Rs.10,000 per day and Rs.20,000 per week has also been imposed.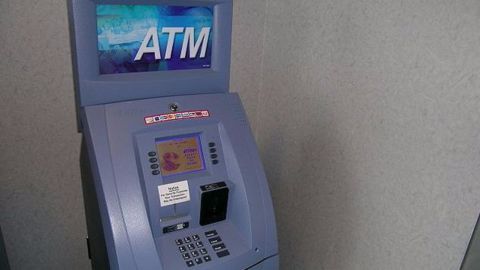 There are some exemptions to transacting in Rs.500 and Rs.1000 notes, for the first 72 hours. This includes, usage of these notes in government hospitals, petrol pumps and retail outlets, crematoriums and cemeteries, railways and airports, till 11 Nov. Further there is no restriction on transactions made through cheque, DD, payments via credit or debit cards, internet banking etc.
How can you exchange your old notes?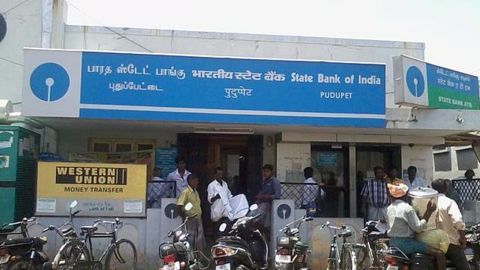 Between 10 Nov and 30 Dec, one can exchange their old notes in banks/head post offices/sub post offices, by providing a valid identity proof like Aadhar, PAN card, or voter ID card. Beyond 30 Dec, the Rs.500 and Rs.1000 notes can be exchanged at the Reserve Bank of India by providing a declaration. This can be done till 31 March, 2017.
Banks extend work timings to cooperate with public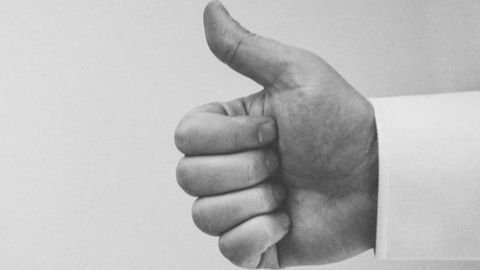 In order to help people deposit their Rs.500 and Rs.1000 notes, the banks will work two extra hours on the 10th and 11th of November. They will also remain open over the weekend for the same. "Banks are advised to keep all their branches open on 12th and 13th November, 2016 as regular working days," said the Reserve Bank of India.
Old notes not immune to tax: Arun Jaitley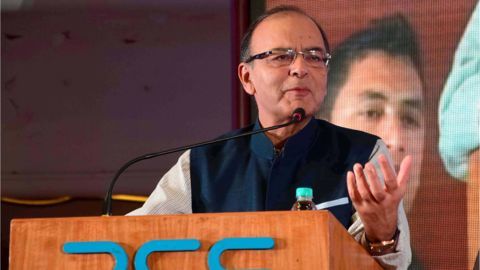 On Wednesday, Finance Minister Arun Jaitley said that now defunct notes of Rs.500 and Rs.1000 will not enjoy immunity from taxes. Higher denomination currencies have to be deposited in banks in exchange for newer or smaller denomination currencies. Jaitley said, "It should be clear that it's no immunity scheme. This (deposit) does not provide any relief from taxation. The law of land will apply."
Chidambaram: Government's move won't solve black money problem
The Congress on Wednesday was of the opinion that the Centre's move of introducing Rs.2,000 notes might not contribute to the outflow of illegal cash from the economy. Senior party leader P Chidambaram said that withdrawal of Rs.500 and Rs.1,000 notes may not curb black money flow as unaccounted cash can always be stashed in gold.
Deposits of Rs.2.5 lakh to face penalty on income mismatch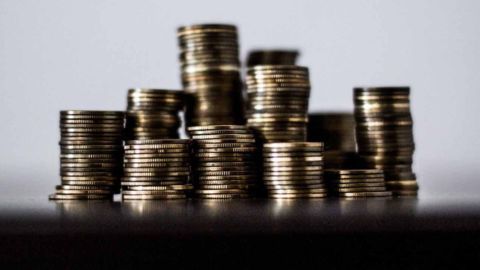 The government warned that cash deposits above Rs.2.5 lakh can attract tax plus a 200% penalty in cases of income mismatch. Revenue secretary Hasmukh Adhia said that cash deposited over Rs.2.5 lakh will be matched with income returns of the depositors. Mismatches with the income declared, if discovered, will be treated as a case of tax evasion.
Demonetization: PM Modi thanks Indians for bearing inconvenience
PM Modi took to Twitter to thank all Indians for their "patience to bear limited inconvenience for a greater good", calling it "very heartening." However, political opponents including Arvind Kejriwal of AAP and Mayawati from the BSP vociferously opposed the demonetization scheme. Meanwhile, the International Monetary Fund praised PM Modi for the move, saying they supported his fight against illicit monetary flows.
SBI claims deposits of Rs.53,000 crore post demonetization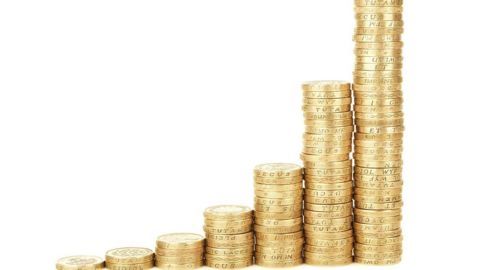 State Bank of India, the largest lending bank in India on Friday claimed that banks received deposits worth Rs.53,000 crore since high-value banknotes have been invalidated by the government. Approximately 14 lakh crore is held in Rs.500 and Rs.1,000 notes; according to SBI, only 3.7% of this amount has been deposited into the banks till now. The last date for it is 30th-December, 2016.
Demonetization a scam: Kejriwal
Aam Aadmi Party chief Arvind Kejriwal created controversy over the recent demonetization alleging that the step was a huge gimmick by the Modi government and that the BJP and the other bigger players had been given information on the ruling. He further claimed that there had been notable misreporting on the cash deposits made at the banks. He said people were being unnecessarily inconvenienced.
Jaitley says government working to ensure smooth demonetization
Finance Minister Arun Jaitley and Economic Affairs Secretary Shaktikanta Das revealed that the RBI was exploring if smaller currencies need to be distributed. He said the banks may operate on weekends depending on the rush. He regretted the inconvenience but said that currency replacement was intrinsic. He also said an investigation into the money deposited in Jan Dhan accounts will be carried out.
Demonetization: Discontent increases as FM appeals for calm
As the confusion over the government's demonetization scheme increased, banks faced the people's ire as they were unable to cope with the large queues. The BJP also took a swipe at their political opponents including the Congress and AAP, saying they were supporting black-money hoarders by opposing the move. Meanwhile, FM Jaitley appealed for calm and attempted to justify the government's move.
Demonetization: Extension for old notes, larger withdrawal limits at ATMs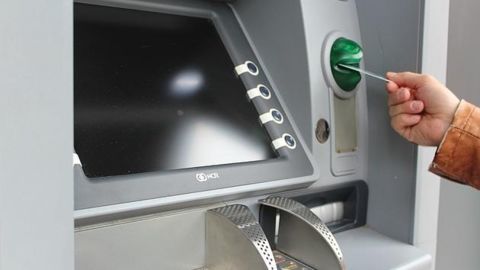 The government has extended the deadline for exemption for old Rs.1000, Rs.500 notes to 24 November. The government increased the withdrawal limits at ATMs to Rs.2500 from Rs.2000/day, and scrapped the daily withdrawal limits at banks; banks staffers' leaves have been cancelled and work schedules have been increased. Meanwhile the RBI asked people not to hoard cash, only withdraw what they absolutely needed.
Politics on demonetization continues
AAP leader Arvind Kejriwal demanded that PM Modi should apologize and roll-back the demonetization scheme. Meanwhile, PM Modi held a meeting with top cabinet ministers and members of the Finance Ministry to take stock of the situation after demonetization.
Stone pelting in J&K reduced after demonetization, political opposition hardens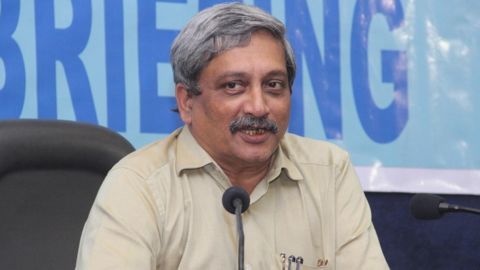 Defence Minister Manohar Parrikar stated that incidents of stone pelting in Jammu and Kashmir have ceased after the demonetization move, insinuating that funds of paying off stone-pelters have been curbed. Meanwhile, the Shiv Sena warned the government to "roll-back the demonetization scheme" or "face a roll back themselves." The Centre is also working on more measures to ease the common-man's woes due to demonetization.
Regulations for exchanging old notes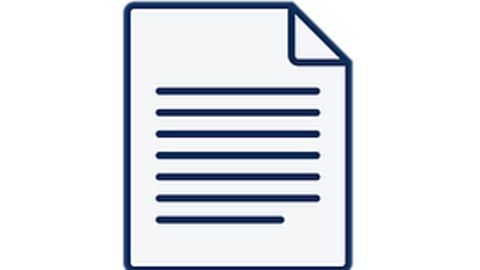 New regulations announced by the government state that Rs.500 and Rs.1,000 notes cannot be exchanged after 24th November midnight. Exemptions for certain transactions will be allowed from 24th November midnight to 15th December; payments will be accepted only through Rs.500 notes. Petrol pumps will except Rs.500 notes until 15th December only. School fees upto Rs.2,000 can be paid in government and municipality schools/colleges.