Centre prepared to provide security to Zaira Wasim
Centre prepared to provide security to Zaira Wasim
Written by
Ramya Patelkhana
Edited by
Gaurav Jeyaraman
Jan 18, 2017, 04:45 pm
4 min read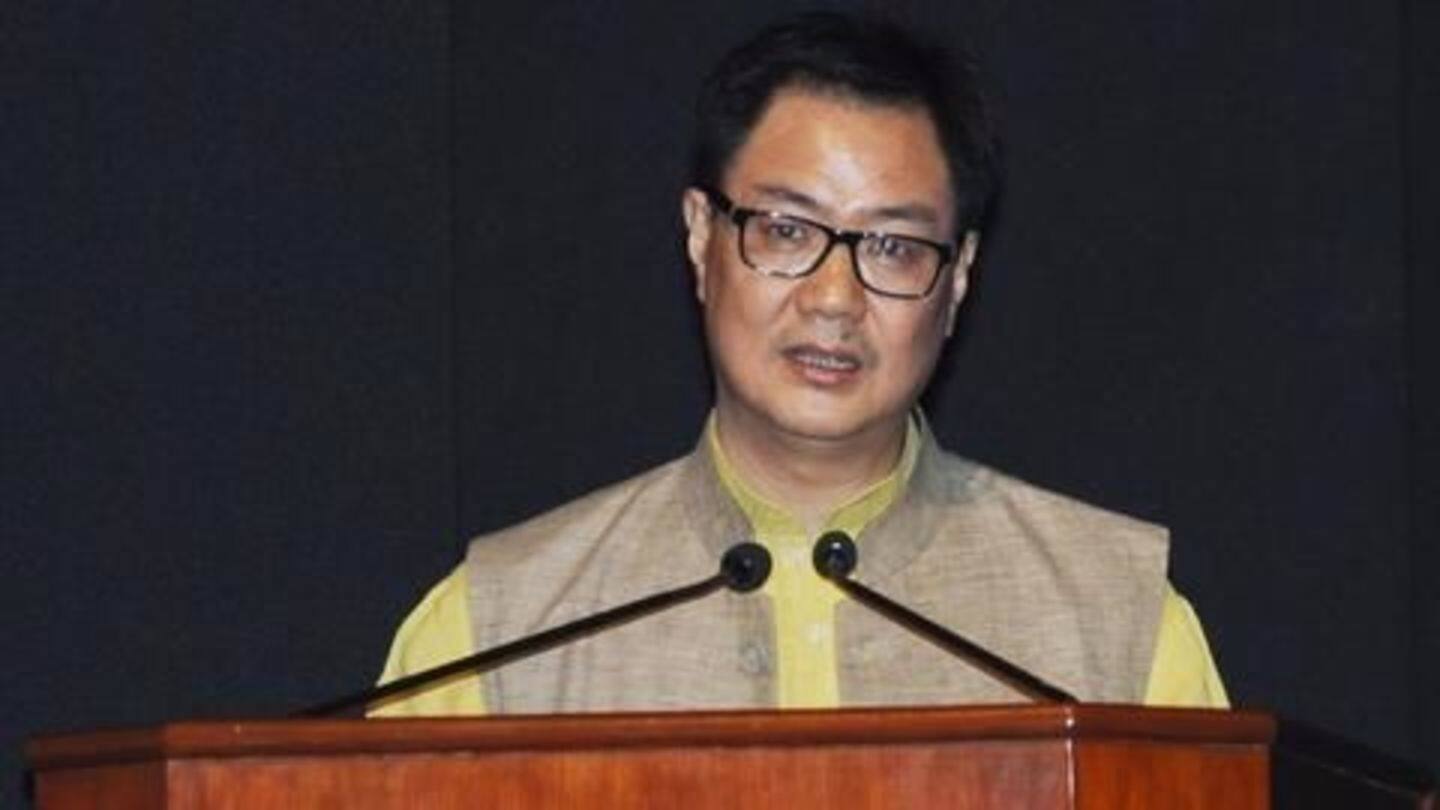 Minister of State for Home, Kiren Rijiju, on Wednesday said that Dangal child actor Zaira Wasim can be provided security if the same is recommended by the J&K government. "We don't decide to provide security on our own. If the state government recommends or if it is so desired, then we will recommend," he said.
Education in the Kashmir Valley
Militant outfit Hizbul Mujahideen's leader Burhan Wani was killed by security personnel in Kashmir on 8th Jul'16. Following Wani's death, increased violence and protests led to a curfew in Kashmir; ever since education has been hit badly in the region. Many schools have been set on fire by miscreants; while some schools are housing paramilitary and security personnel for law and order duties.
Seventeen govt. schools in Kashmir burnt in unrest
At least one school in each of Kashmir's ten districts were burnt or suffered damages in fires amid the unrest over the last three-and-a-half months. Five schools in Kashmir have been burnt over the past five days alone. Directorate of School Education officials stated 17 government middle, high and higher secondary schools were burnt mysteriously; ten were partially damaged while seven reduced to ashes.
Jammu & Kashmir Director General of Police K Rajendra Kumar stated: "It (schools' safety) is a matter of concern for us. We are in the process of identifying the miscreants and also putting in place some security measures like area domination to avoid such incidents."
Government to go ahead with exams in November
J&K Education Minister and government spokesman Naeem Akhtar lamented damaging schools isn't just burning institutions but a "colossal loss for the entire society." He added since the unrest erupted following Burhan Wani's death, students haven't attended schools. The government, however, decided to proceed with the examinations of high and higher secondary classes in Nov'16 even though students couldn't even cover 50% of their syllabus.
Now, LeT targets banks in Kashmir
Posters have sprung up across Kashmir asking all banks to shut their branches, in line with the Hurriyat protest and do business only after 5 PM. Authorities said that though a majority of banks in J&K remained shut, a handful continued to operate from 7 AM to 11 AM. The LeT posters were mainly concentrated in shops, poles and walls in Kulgam.
Normalcy returns to Kashmir after 4-month struggle
The situation in Kashmir began to return to normal after 4 months of intense protests; sources said separatists called for a relaxation of protests for this weekend. Reports indicated that post-paid internet services, shops and schools all began regular functioning after people petitioned the separatists about financial losses. Local markets also resumed, as did restaurants and other local businesses.
Dangal actress trolled, apologized, then deleted the post
Dangal actress Zaira, who played the role of Geeta Phogat, tendered an apology in the form of a Facebook-post earlier today. She later deleted her post. She received flak after her meeting with the J&K CM Mufti. She mentioned that she shouldn't be considered as a role-model for Kashmiri-youth. People blame Mufti for the unrest in Kashmir ever since terrorist Burhan-Wani was shot dead.
Aamir Khan speaks out on the Zaira Wasim controversy
16-year-old Zaira Wasim who played the character of the young Geeta Phogat in Aamir Khan's Dangal apologized for her success and appealed not to be treated like a role model. Aamir Khan took to Twitter in support of Zaira Wasim; asking her critics to leave her alone, he said, "You certainly are a role model for me!"
Asaduddin Owaisi on Zaira Wasim
According to the chief of All India Majlis-e-Ittehad-ul Muslimeen (AIMIM) Asaduddin Owaisi, pressure tactics used on Kashmiri teen Zaira Wasim were "unwarranted and uncalled for." He also stated that people showing empathy for the teenagers should should introspect their sympathy about Kashmiri teenagers being attacked.