2 arrested for spying for Pak in J&K
2 arrested for spying for Pak in J&K
Written by
Gaurav Jeyaraman
Edited by
Vaneet Randhawa
Nov 13, 2016, 11:27 am
5 min read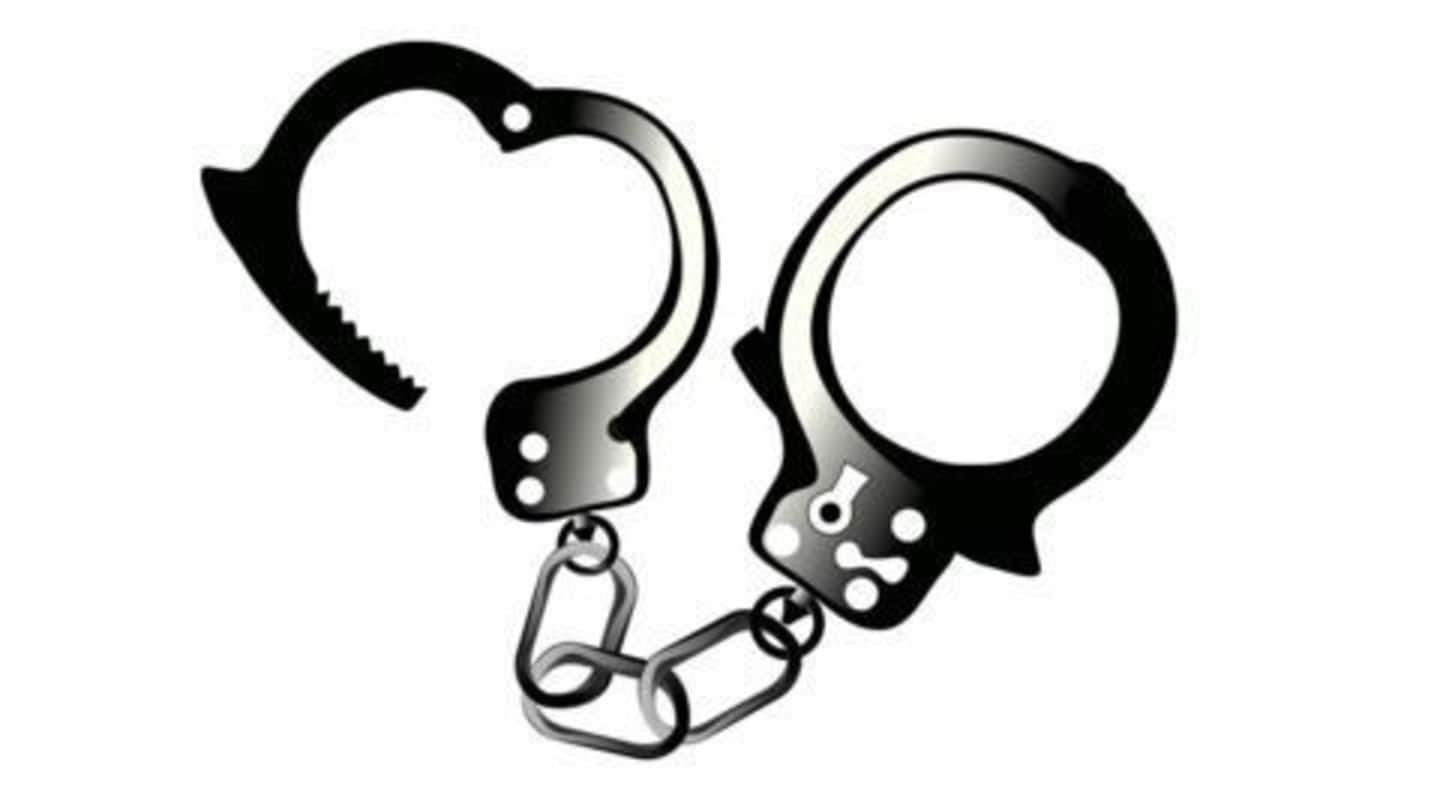 Authorities arrested 2 people on charges of spying for Pakistan in Jammu and Kashmir. The duo, identified as Satvinder Singh and Dadu are accused of taking pictures of sensitive installations and sharing them on social media websites. Upon interrogation, they revealed that they were taking pictures of army installations and positions and sharing them with officials in Pakistan.
Pakistani High Commission staffer detained
Delhi Police caught Pakistani High Commission staffer Mehmood Akhtar near Delhi Zoo buying documents containing secret data about BSF deputations in Indo-Pak border areas from two Rajasthani men - Maulana Ramzan and Subhash Jangir. A FIR under the Official Secrets Act's Sections 3 and 5 was registered against Akhtar, but he was let go of as he enjoyed diplomatic immunity.
Procuring critical information about deputations along Indo-Pak border
Mehmood Akhtar worked in Pakistani High Commission's visa section and was procuring critical information about deputations along Indo-Pak border. The 35-year-old, reportedly the kingpin of the Pakistani spy ring, belonged to Pakistani Army's Baloch regiment; he was on deputation to ISI since 2013. He named four officials of the high commission and said at least ten more were tasked with sourcing information from Indians.
The Centre declared Mehmood Akhtar persona non-grata and asked him to leave India within 48-hours. In a tit-for-tat move, Pakistan issued expulsion orders to Surjit Singh of the Indian High Commission in Pakistan; accused him of espionage and violating the Vienna Convention on Diplomatic Relations.
A fourth involved person detained in Rajasthan
After picking up Mehmood Akhtar, Subhash Jangir, and Maulana Ramzan, a fourth person Shoaib, a Jodhpur-based visa and passport agent, was detained and was brought to Delhi by Rajasthan police. Later, Delhi crime branch officers detained Farhat Khan, SP Rajya Sabha MP Munawwar Saleem's aide, for his alleged involvement. The incident triggered a search for ten or more people involved in the ring.
An intelligence official's statement
"He (Mehmood Akhtar) was made to sit at ease, and he was promised that his confession would not be shared and his arrest will be kept secret. Upon this, he disclosed almost all the underhand dealings of the mission and their agents around."
Pakistan irked at Akhtar for revealing information
Pakistani officials are reportedly irked at Akhtar for revealing information about their mission and blowing the cover of other staff members. However, Mehmood Akhtar told the media that he had revealed the information under duress; Indian officials have countered his claims. Crime Branch teams are currently raiding several places in Rajasthan to apprehend locals who provided confidential information and documents to Akhtar.
Akhtar said he merely was following instructions from his seniors at the ISI and the high commission. He identified some of his seniors as Syed Farrukh Habib (trade counsellor), Khadim Hussain (first secretary - visa), Muddasir Iqbal Cheema (first secretary - press), and Shahid Iqbal.
Top ISI officer led Pakistani High Commission spy ring
The repercussions of Pakistan's spy ring saga continue to impact India and Pakistan. Indian intelligence agencies said the person responsible for Indo-Pak trade relations is a top Inter-Services Intelligence (ISI) officer and chief of intelligence operations in India. ISI officer Syed Farrukh Habib was Commercial Counsellor in Pakistan's High Commission. Other ISI officers in the ring are Khadim Hussain, Mudassir Cheema, and Shahid Iqbal.
Six Pakistani High Commission staffers pulled out
Pakistan pulled out six high commission staffers in New Delhi after one of its officials, Mehmood Akhtar, was declared persona non-grata for espionage activities by India. The six staff members, who returned to Pakistan via the Wagah border, were named by Akhtar during his interrogation.
India calls back 8 officials from Pak
Hours after Pakistan withdrew several officials from its High Commission in India, the Indian government withdrew 8 officials from its embassy in Pakistan. The move comes after Pakistani media houses accused the 8 officials of working for India's Research & Analysis Wing and the Intelligence Bureau, disclosing their identities. The saga has led to a further deterioration of ties between India and Pakistan.
8 Indians abetting terror: Pak
Pakistan has stated that the 8 officers from the Indian High Commission recently highlighted in Pakistan's media were involved in abetting terrorism in Balochistan and Sindh. Pakistan's Foreign Ministry said India was "involved in promoting terrorist activities, and also using its diplomatic mission for its nefarious designs." India has rejected the accusations as baseless, but has initiated the process to withdraw the officials.
Pakistan outs 8 Indian security officials working in Islamabad
Retaliating to the leaked video of Mehmood Akhtar, Pakistan officially "named" 8 security officials working at the Indian high commission at Islamabad. Pakistan not only forced the departure of the 8 Indians but also released their names and photographs. Previously too, Pakistan had "outed" 3 station chiefs of the US' Central Intelligence Agency (CIA) leading to their expulsion by the US between 2010-2014.
3 Indian diplomats recalled from Pakistan
3 diplomats stationed at the Indian High Commission in Islamabad were recalled on 8th Nov. This decision followed the Pakistan media's move of releasing their names and photographs thereby breaching their privacy and charging them of "spying." Spokesman Nafees Zakaria of the Pakistan Foreign Office alleged that they were involved in "coordinating terrorist and subversive activities in Pakistan under the garb of diplomatic assignments."