Key points of Modi's townhall
Key points of Modi's townhall
Written by
Rishikesh Malkhede
Aug 06, 2016, 08:47 pm
2 min read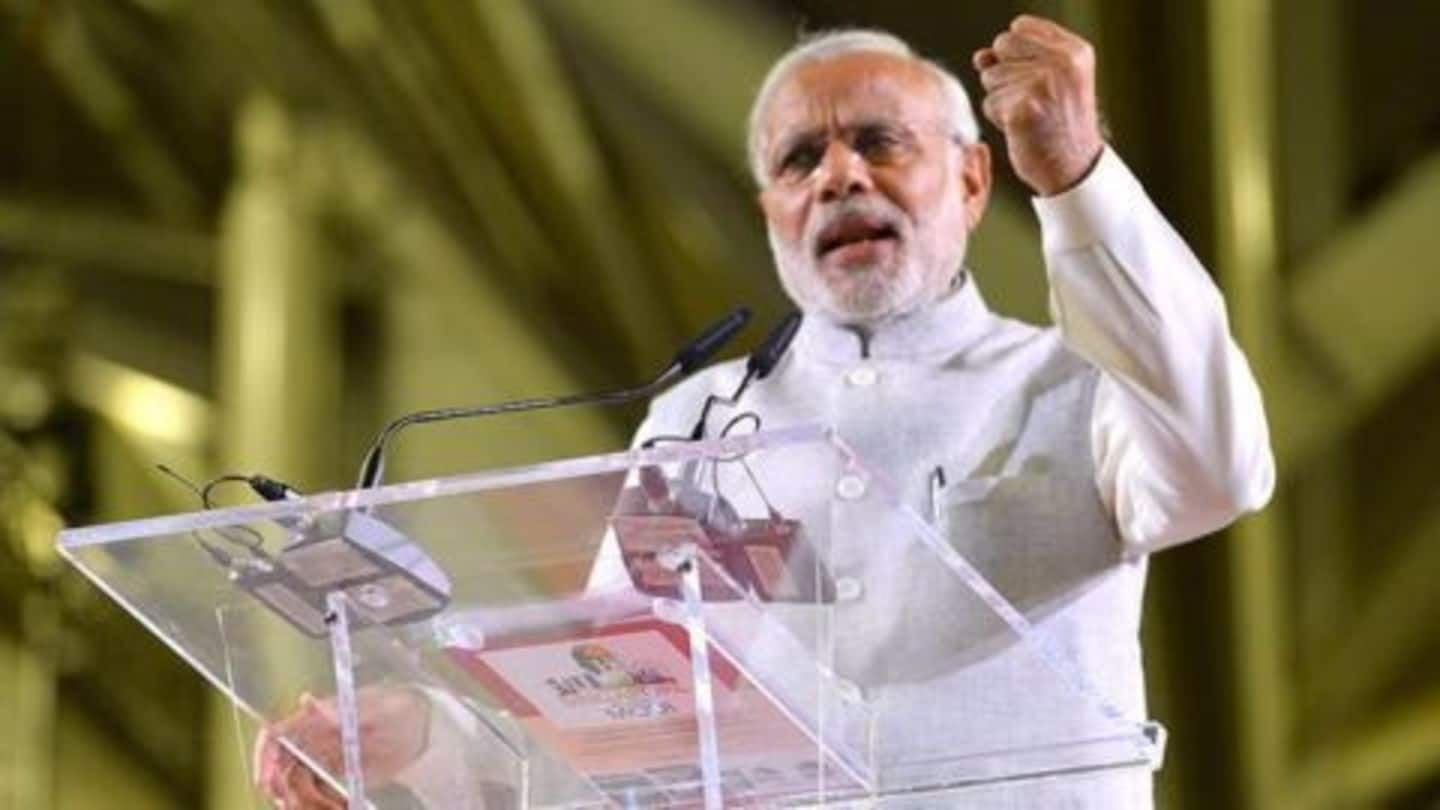 Speaking during his first-ever townhall meeting, PM Narendra Modi tackled various issues like foreign policy, health, and cow vigilantism. Responding to questions on governance, the PM said, "Last mile delivery is as important as policies. The benefits must reach the intended beneficiaries". He also expressed his anger at self-proclaimed gaurakshaks, engaged in anti-social activities and urged states to act against them.
What is a Town Hall meet?
A town hall meet is an informal meeting between the citizens and public figures/politicians, generally held at local municipal building. The purpose of the meet is to give the citizens a chance to voice their opinions, question the politicians and present their ideas. Holding a town hall actually dates back to 17th century when Government officials held such meetings in New England.
Barack Obama popularizes town hall meetings
The United States' President Barack Obama has popularized town hall meetings by regularly holding such meetings to interact with citizens. He also held town halls, while on bilateral visits to other countries to speak to their young leaders. Obama launched a Twitter town hall where the American President answered questions tweeted to him.
Two-year anniversary celebration for MyGov
MyGov, a citizen engagement platform launched by the Government of India in 2014 completed two years. The website has 35.3 lakh registered users and 4.25 lakh Twitter followers. A special event to celebrate the anniversary was held at Delhi and was inaugurated by Union Information Technology Minister, Ravi Shankar Prasad. Sessions and Panel discussions are being held the whole day.
India now digitally active : Ravi Shankar Prasad
Speaking at the inauguration of the event, the IT minister said, "Digital revolution in the country has started, every Government department is now digitally active and participative."
PM Modi to hold town hall in Delhi
Prime Minister Narendra Modi will speak to the nation on Saturday evening for the two year anniversary celebration of MyGov. The program is held at the Indira Gandhi Stadium Complex in New Delhi. Around 2000 people engaged with MyGov have been invited as audience. A new app that will allow users to get connected with the Prime Minister's website will also be launched.