IT unearths laundering role of co-operative banks
Last updated on
Jan 10, 2017, 05:45 pm
Income tax department officials have found several co-operative banks manipulating and laundering unaccounted money post-demonetization. Discoveries of the department suggest a regulatory oversight over co-operative banks across the country. Senior officials and directors of a cooperative bank in Daryaganj, Delhi allegedly assisted the opening of 1,200 accounts in which Rs.120 crore unaccounted cash was deposited and Rs.3.2 crore worth old notes were exchanged.
Demonetization and the banking sector
On 8 Nov'16, Prime Minister Narendra Modi demonetized Rs.500 and Rs.1000 banknotes to drain illegal money from the economy, declaring a 50-day window to exchange/deposit the banned notes. Cash crunch soon followed, requiring banks to play a crucial role in maintaining the economic balance.
Cooperative banks face severe liquidity crisis
Ironically, the immediate casualty to the demonetization was the cooperative banking sector, which faced severe liquidity crisis as the RBI banned them from accepting old notes within a week after demonetization. These banks are critical for rural India. All cooperative banks at the state, urban and district levels must have a current account with a Public Sector Bank where they hold cash deposits.
Cash deposits in 285 DCBs surge sixfold post-demonetization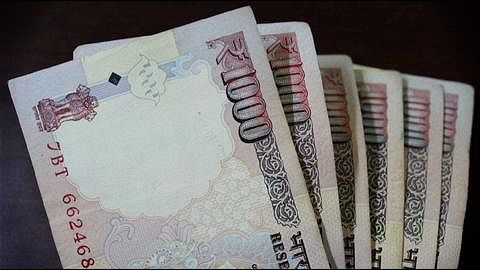 During the first four days after the demonetization on 8 Nov'16, cash deposits in 285 District Cooperative Banks (DCBs) rose sixfold compared to their reserves of Rs.496.88cr on 7 Nov. DCBs deposited a whopping Rs.3,051.2cr with Public Sector Banks between 8-14 Nov, after which the RBI banned DCBs from accepting cash. The Enforcement Directorate (ED) is now investigating 300 cooperative banks in rural areas.
97% of recalled high-currency notes returned to banks
Experts fear that most of the "black money" has returned to the banks only because of corrupt bankers, lax oversight, and fake deposits or accounts. 97% of the recalled Rs.15.4 lakh crore has returned to banks.
The highest cash deposit made by Amreli DCB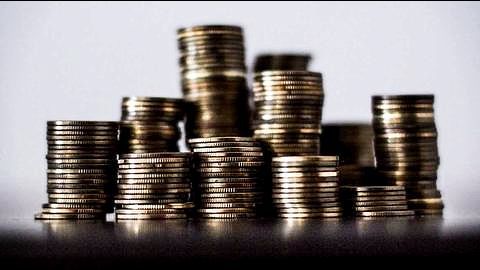 About 100 Urban Cooperative Banks are also being investigated by the ED. Post-demonetization, Amreli Jilla Madhyastha Sahakari Bank Ltd. (AJMSBL) in Gujarat's Saurashtra made the highest cash deposit. The bank had Rs.1.3cr cash deposits in SBI's Kovaya Branch on 7 Nov, but over the next four working days, the deposits rose to Rs.209.15cr. Cash deposits at Sindhudurg DCB also jumped to Rs.78.3cr from Rs.2.22cr.
Gujarat Agriculture Minister and AJMSBL Chairman Dileepbhai Sanghani's statement
"There was no specific ban on district cooperative banks accepting deposits until Nov 14. So the said Rs.209 crore is the deposit in those four days. RBI asked us to give details of KYC of depositors and we have given all of it."
Rs.12,000cr worth cash deposits in Urban Cooperative Banks
During the first three weeks after demonetization, nearly Rs.12,000cr worth cash deposits in banned currency were made by 325 UCBs. Each deposit made by the urban cooperative banks from remote districts was worth Rs.80 lakh. This was a 25-fold increase in cash reserves of these UCBs compared to their balance on 7 November. 1,12,465 individuals/business entities made over Rs.1cr cash deposits till 30 Nov.
Cooperative banks under the ED scanner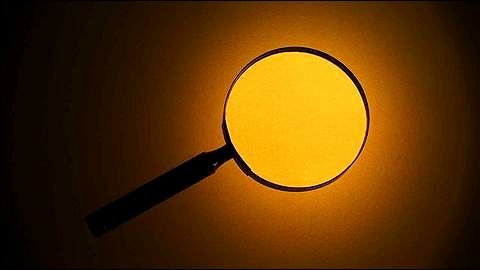 Cooperative banks came under the scanner after Maharashtra-based SVC Cooperative Bank told the RBI it received Rs.1450 crore in old notes while ED found only Rs.946cr in its chest. SVC later admitted an "error" of Rs.504cr in reporting. The ED said one bank account showed a Rs.1.45cr fixed deposit during 9-30 Nov; there was no balance in the account from 1Oct-8 Nov.
Sanghani, also President of National Federation of State Cooperative Banks
Dileepbhai Sanghani said no DCB official has been caught for fraud. He added: "The RBI and private banks are responsible for spreading defamatory rumors against us. RBI is responsible for the bad situation in rural agrarian economy by not releasing cash to district cooperative banks."