Lucknow: Case against Prakash Raj over comments on PM Modi
Lucknow: Case against Prakash Raj over comments on PM Modi
Oct 04, 2017, 06:49 pm
3 min read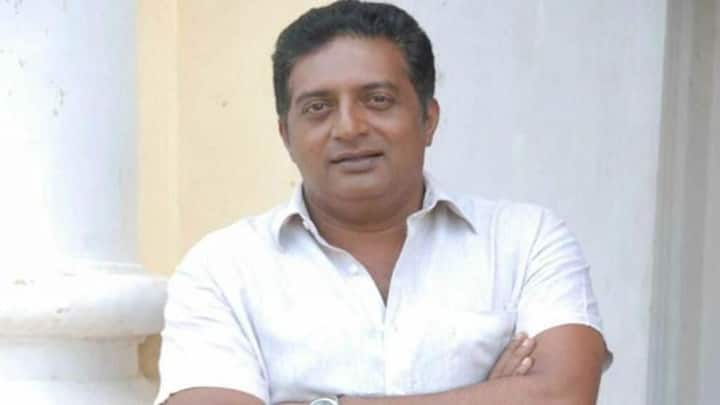 A Lucknow court has registered a case against National Award-winning actor Prakash Raj following his remarks on PM Narendra Modi's silence over journalist Gauri Lankesh's killing. On 2 Oct, the renowned actor kicked up a storm by slamming PM Modi and questioning his "absolute silence" on those who celebrated his close friend Lankesh's killing. The case would be heard on 7 October.
Actor Prakash Raj questions PM's silence over Gauri Lankesh's murder
On October 2nd, actor Prakash Raj had questioned Prime Minister Modi's silence over Gauri Lankesh's murder. He also slammed Uttar Pradesh CM Adityanath and said he was more of a priest than a chief minister. Calling both of them better actors than himself, Raj said they were more deserving of his five national awards and that he didn't mind returning them to the government.
I can tell when someone is acting, Raj tells Modi
"I am a renowned actor, do you think I will not be able to detect when you are acting? At least show me some respect considering that I can tell what is the truth and what is acting," he said of Modi at the event.
We can see those who have spewed vitriol: Prakash Raj
Speaking at the 11th state meet of Democratic Youth Federation of India held in Bengaluru on Sunday, Raj lashed out at Modi for quietly watching his followers celebrate Lankesh's murder on social media. "What is distressing is those who celebrated her death. People who our Prime Minister follows are also among them. We have a PM who shuts his eyes to this," he said.
'It is terrifying that this is happening continuously'
"That is exactly what is terrifying. That it is happening continuously. And whoever the cowards are, they are unabashedly trying to challenge the system, challenge our conscience and say, 'We can silence voices,'" said Raj. While urging everyone to question what had led to this, he said people's right to express was being threatened repeatedly and that nothing was being done about it.
Prakash Raj and Gauri Lankesh were close friends
Raj, who knew Gauri for over 30 years, was an ardent follower of her father P Lankesh. "We were all children of (P) Lankesh, his ideologies and way of life. We were taught to be honest citizens, who would never seize to raise one's voice. I never dreamt that this day would come. I am really wondering where are we going towards?" he said.
Films that won Prakash Raj five National Awards
Prakash Raj has won five National Awards for films across industries. These include Best Film for Puttakkana Highway (2010, Kannada), Best Actor for Kanchivaram (2007, Tamil), Special Jury Award in 2003 and in 1999, and Best Supporting Actor for Iruvar (1997, Tamil).