Minimum import prices to save domestic steel producers
Minimum import prices to save domestic steel producers
Feb 06, 2016, 12:01 pm
3 min read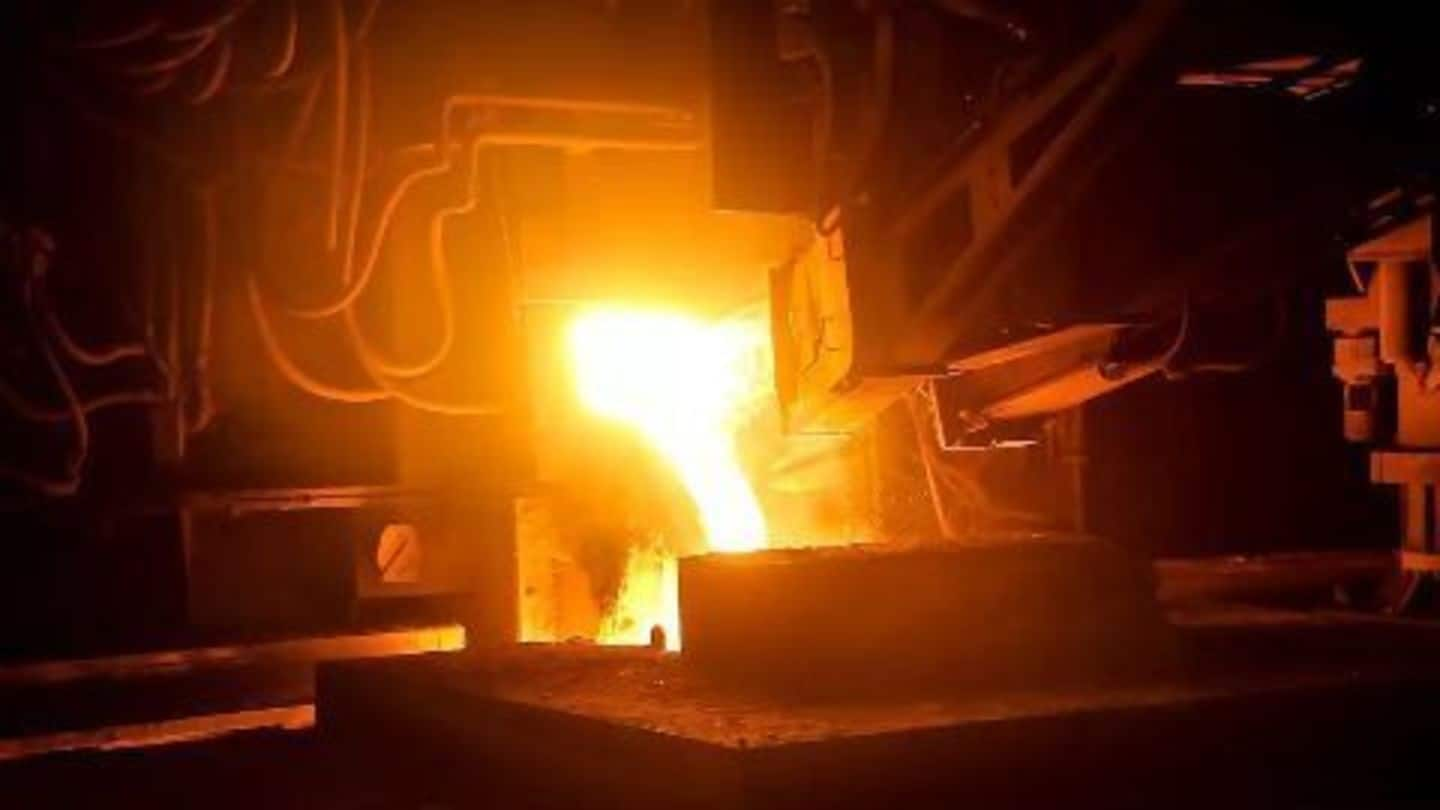 India has imposed Minimum Import Prices (MIP) on certain steel products to shield the domestic steel industry from cheaper imports. The move may help companies such as JSW steel, SAIL, Tata Steel, etc to revive their earnings. However, MIP will be not be applicable on stainless steel, American Petroleum Institute(API)-grade steel and will be applicable for 6 months initially which may be further extended.
Dumping and anti-dumping duty in world trade
Dumping is where the price of a product when sold in an importing-country is less than the price of that product in the market of the exporting-country. This may result in domestic goods being more expensive to buy than the imported and dumped goods, undermining the local economy and production sectors. To prevent this, a non-tariff barrier may be implemented, called an anti-dumping duty.
Anti-dumping duty under GATT (WTO framework)
Article VI of GATT (General Agreement on Tariffs and Trade) authorizes the imposition of a specific anti-dumping duty on imports from a particular source, in excess of bound rates, in cases where dumping causes or threatens injury to a domestic industry, or materially retards the establishment of a domestic industry.
Anti-dumping duty on steel
Definitive anti-dumping duty, for a period of five years, was imposed on the import of cold rolled flat stainless steel products in April 2009. But before its expiry, Jindal Stainless filed an application in January 2014 before Directorate General of Anti-Dumping (DGAD), alleging likelihood of continuation or recurrence of dumping and consequent injury to the industry if duty is removed, and requested its continuation.
DGAD recommends continuation of anti-dumping duty
The Directorate General of Anti-Dumping (DGAD), after 'Sun Set Review' on anti-dumping duty on 'Cold Rolled Flat Products of Stainless Steel', recommended that the duty should continue for another five years. DGAD in its findings said that domestic prices were being affected by continued dumped imports. The Revenue Department in the Finance Ministry is the final authority to impose anti-dumping duty.
5-57% anti-dumping duty on cold-rolled steel
Government imposed an anti-dumping duty ranging from 5-57% on cold-rolled steel for a five year period. The duty was imposed on China, US, South Africa, Thailand and Taiwan. Among these, a highest duty of 57.39% has been levied on steel from China. While 9.47% was levied on cold-rolled flat stainless steel products from the US; EU and Thailand were levied 29.41-52.56% and 5.39% respectively.
Anti-dumping duty a welcome step, says JSW steel
Firms including SAIL, JSW Steel and Essar Steel have in recent months complained that surging imports are squeezing profitability. Referring to the anti-dumping duty, Seshagiri Rao, joint managing director at JSW Steel said that it was a welcome step because dumping is hurting Indian manufacturing sector.
Reasons for slapping anti-dumping duty
The slapping of anti-dumping duty on stainless steel imports follows the government's introduction of a 20% import tax on some steel products in September, which failed to contain losses for Indian steel companies. The government observed that the performance of domestic industry has deteriorated due to the impact of dumped imports. The move thus could help local companies suffering from cheaper imports.
Protectionism may not help?
While the steel producers are happy, the steel consuming industries are not. The MIP will increase steel prices in the range of Rs.3000-5000 per tonne in the coming 3-5 months. The rise in steel price will increase the downstream industries' input costs significantly. This may even force many steel consuming industry to the brink of shutdown, ultimately rising the stressed assets of banks.