World Bank: India's growth to be 7% for 2016-17
World Bank: India's growth to be 7% for 2016-17
Jan 11, 2017, 01:09 pm
3 min read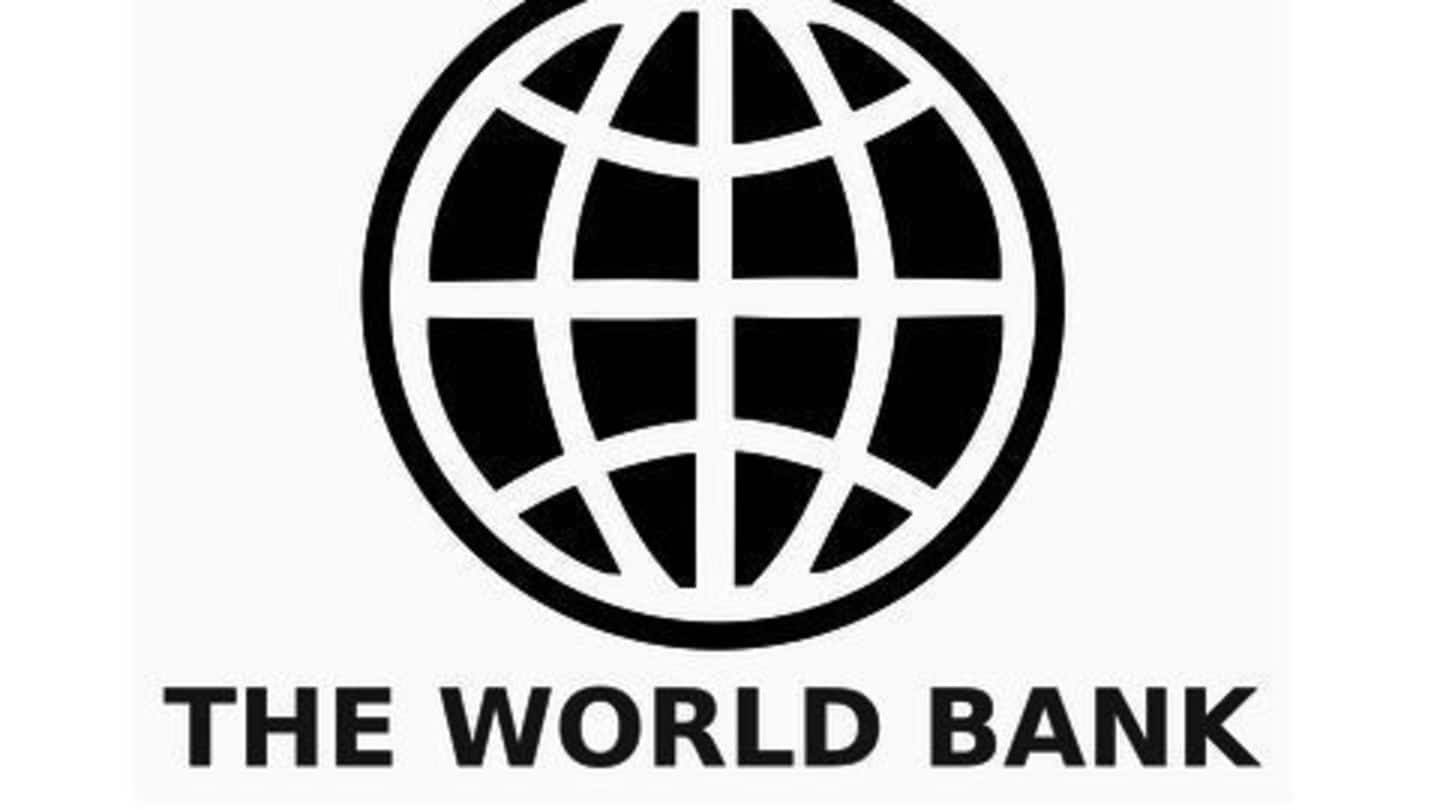 The World Bank has forecast India's growth for 2016-17 to be at 7%; they added that in the coming years growth would bounce back to 7.6-7.8% growth. The WB said the sudden withdrawal of currency notes, "contributed to slowing growth in 2016,"; it said infrastructure investments could help the economy in the short-term. The WB said that 7% growth was still "robust" for India.
RBI projects 7.6% growth for India supported by positive monsoon
Backed by favourable monsoons this year, the Reserve Bank of India, India's central bank, projected that the country would experience growth rates of around 7.6% in April this year. With the revised 7th Pay Commission being implemented, the consumer demand was expected to rise in the fiscal year. After nearly two years of unfavourable monsoon, the positive monsoon is expected to raise rural demand.
RBI flags weakening global growth
"However, a fading impact of lower input costs, persisting corporate sector stress and risk aversion in the banking system, and the weaker global growth and trade outlook could impart a downside to growth outcomes going forward," RBI said.
RBI maintains India's FY17 growth forecast of 7.6%
The Reserve Bank of India said that it maintains the previous growth projections for the country, stating that it expects India to witness GDP growth of 7.6% in FY17. The announcement was made at RBI Governor Raghuram Rajan's last policy review meeting today, despite holding a dampened outlook on global demand. Rajan also maintained the previous policy rates, with the economy's rising CPI inflation.
Global trade hit by Brexit vote
"World trade remains sluggish in the first half of 2016. International financial markets did not anticipate the Brexit vote and equities plunged worldwide, currency volatility increased and investors herded into safe havens," RBI said.
Strong growth projections
Citigroup and OECD projects robust growth for India in FY17
Banking giant Citigroup projected strong growth forecasts for the Indian economy, placing GDP growth estimates at 7.7%, a notch higher than RBI's forecasts. The anticipated growth figures were attributed to the heavy monsoon and pay scale modifications that the Indian government had implemented this summer. The Organization for Economic Cooperation and Development (OECD) estimated that India would grow at 7.5%, despite weakening global growth.
Lowers India's growth projections
IMF, Nomura lowers India's FY17 growth forecasts
The International Monetary Fund cut its growth projections for India by 0.1% to 7.4% in July. The drop in the forecasts were due to the country's slow investment recovery and the global economies taking a hit due to the Brexit vote. Nomura also trimmed its forecasts to 7.7% from 7.8%, stating that the economy had not shown signs of improved exports or capital expenditure.
India's GDP expected to fall
According to data compiled by Central Statistics Office, India's GDP has been revised downwards from the original estimate of 7.6% to 7.1%. The slowdown is attributed to a slump in sectors such as construction, mining and manufacturing. Growth in manufacturing will likely reduce to 7.4% from the earlier estimate of 9.3% and growth in construction will drop to 2.9% from previous estimate of 3.9%.