Passport fee for children and senior citizens cut by 10%
Passport fee for children and senior citizens cut by 10%
Written by
Gaurav Jeyaraman
Jun 23, 2017, 02:55 pm
2 min read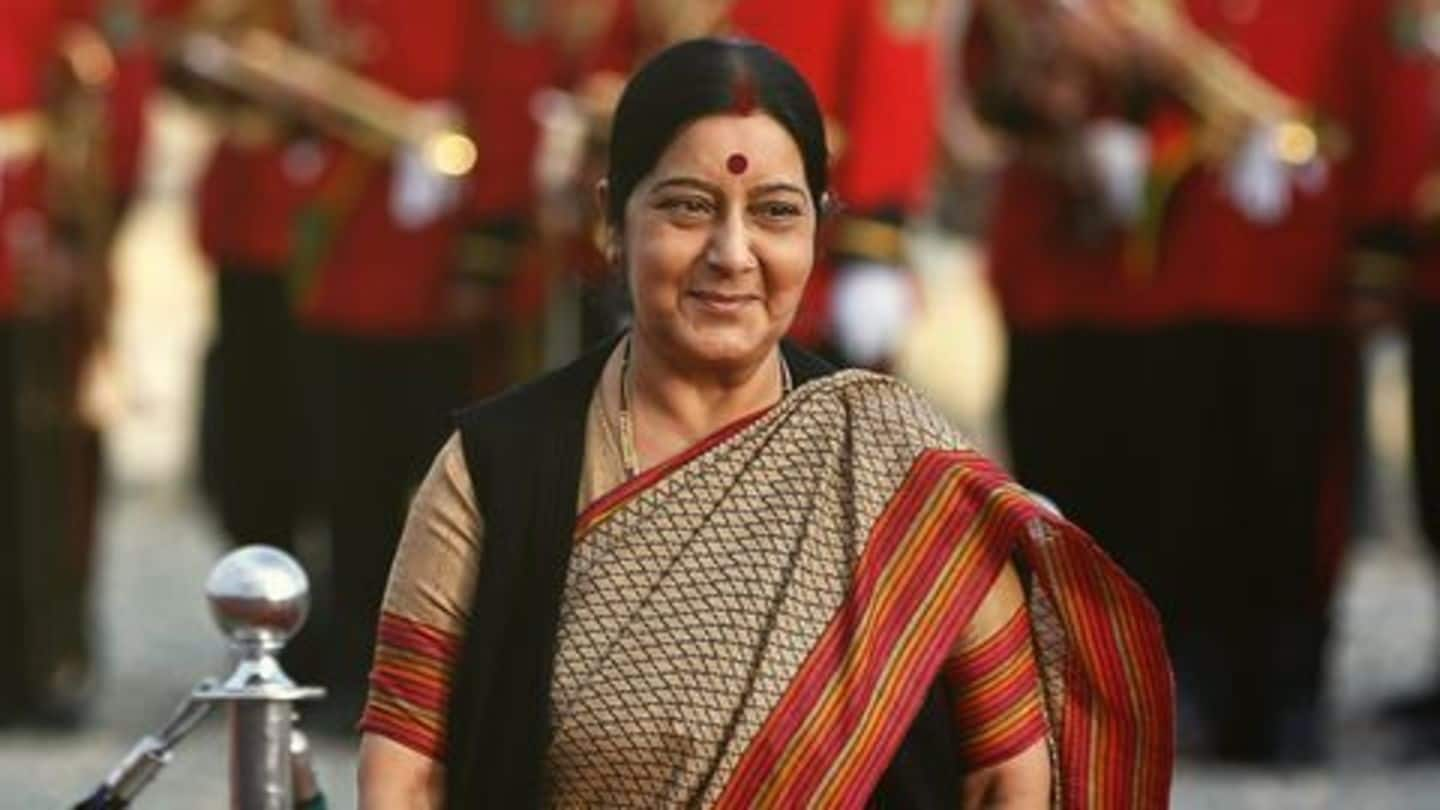 Those under eight years of age or over 60 will now have to pay 10% less as passport fee, Foreign Minister Sushma Swaraj has said. On the occasion of Passport Seva Divas, Swaraj also announced bilingual passports - the document will now be in both English and Hindi. In April, the MEA had announced applications for passports in Hindi.
Getting passports now made easier
To ease the process for applying for a new passport under the 'normal' category, the government has decided to do away with police verification for the issuance process. External Affairs Minister Sushma Swaraj said that applications "with an affidavit of no criminal case" will be sufficient for issuing passports. Police verification will take place after issuance of the passport via the "mPassport Police App".
Soon: Passports without parents, spouse name
The Ministry of External Affairs is considering a proposal to issue passports without personal details like name of spouse, father, mother, etc. The move seeks to make it easier for children of single parents to get passports. The recommendations were made by a three-member panel of MEA and Women & Child Development ministries' employees. Sources said "The MEA accepted the recommendation of the panel."
Women need not change name on passport post-marriage: PM Modi
PM Narendra Modi announced women need not change their names on passport after marriage. Married women, who take their husband's name, no longer need to go through the tedious name-changing process for passport. He added women don't have to submit marriage/divorce certificate and are free to use their father/mother's name in passport. He was speaking at Indian Merchant Chamber's Ladies Wing Golden Jubilee event.
Now online passport application in Hindi
The Ministry of External Affairs said people can apply for passports online in Hindi too. The Committee of Parliament on Official Language made recommendations regarding this in its ninth report. President Pranab Mukherjee accepted these recommendations. The panel also recommended that computers in passport offices be compatible with Hindi. It added that most work in these offices should be done in Hindi.