Rolls-Royce suffered record loss in 2016
Rolls-Royce suffered record loss in 2016
Written by
Ramya Patelkhana
Feb 14, 2017, 05:31 pm
3 min read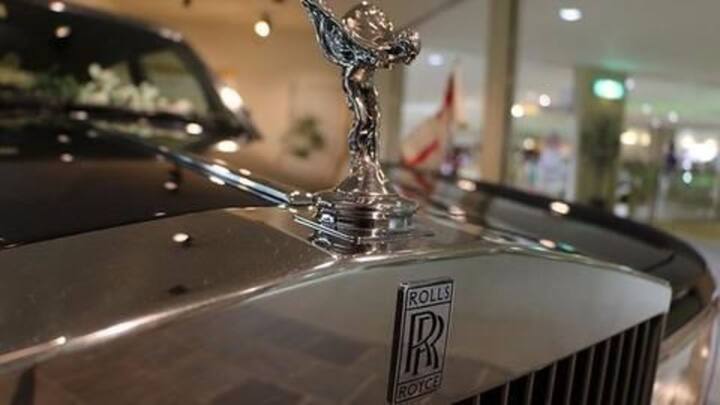 Owing to settlement of bribery and the weaker pound, engineering-giant Rolls Royce has reported a record loss of £4.6 billion. The loss was reported before taxes in 2016. In order to settle corruption cases with UK and US authorities, Rolls Royce had earlier agreed to pay £671 million. It also wrote off £4.4 billion from currency-related contracts.
Rolls-Royce Limited is a British car manufacturing company that later started manufacturing aero-engines. It was founded on 15 March 1906 by Charles Stewart Rolls and Sir Frederick Henry Royce in Manchester, England. In addition to its reputation for excellent engineering quality, the company also sells turbines and engines for military aircraft and passenger jets. Rolls-Royce's estimated worth is around £13 billion.
Rolls-Royce's "secret payments" to bag India's Hawk deal
British company Rolls-Royce has reportedly made "secret payments" worth £10 million to an Indian defence agent to win a huge contract for engines on Hawk aircraft used by the Indian Air Force. An investigation carried out by the BBC and the Guardian revealed documents and testimony suggesting the "illicit payments" may have benefited Rolls-Royce. Indian Air Force used Hawk aircraft for training purposes.
Arms dealer Sudhir Choudhrie allegedly received "secret payments"
The BBC said the defence agent who had allegedly received £10mn-worth "secret payments" was arms dealer Sudhir Choudhrie. The network of defence agents who could have acted as middlemen for India's Hawk deal is under scanner by anti-corruption agencies in the UK and the US. The investigators are reportedly looking into specific allegations that the hired agents acted as intermediaries in bribing people.
The use of agents by Rolls-Royce
The investigation revealed the use of agents by Rolls-Royce is far wider than previously known. To bag contracts, the blue-chip company allegedly hired agents in at least 12 countries: Angola, Azerbaijan, Brazil, China, India, Indonesia, Iran, Iraq, Kazakhstan, Nigeria, Saudi Arabia, and South Africa.
Choudhrie on CBI's "Undesirable Contact Men" list
Sudhir Choudhrie was investigated by the CBI and Enforcement Directorate in different arms deals even in the past. He is on the CBI's confidential list of 'Undesirable Contact Men' suspected of manipulating government contracts. Choudhrie's lawyers stated he never paid bribes to officials or intermediated defence deals. Currently, in London, Choudhrie serves as an advisor of India to Tim Farron, the Liberal Democrat leader.
Rolls-Royce spokesman's statement
A Rolls-Royce spokesman stated: "Concerns about bribery and corruption involving intermediaries remain subject to investigation by the (UK's) Serious Fraud Office (SFO). We are fully cooperating with the authorities, and we cannot comment on ongoing investigations."
The UK's SFO launched investigations into Rolls-Royce
The current investigation into Rolls-Royce could concern British ministers as it is similar to the SFO's controversial investigations into BAE Systems (Hawk manufacturer). In a separate case, the SFO launched investigations into Rolls-Royce over malpractice allegations in China and Indonesia in 2012. In 2013, the SFO opened a criminal investigation into corruption allegations. The US Department of Justice in 2014 began its own inquiry.
Foreign governments "lobbied" to award contracts to Rolls-Royce
The UK's Labour and Conservative governments reportedly forged close relationship with Rolls-Royce and "lobbied" other countries to give export contracts to Rolls-Royce. Former UK PM David Cameron once praised it "as a world leader in the development of advanced technologies of which the whole country can be proud." The Duke of Cambridge Prince William called it "one of the United Kingdom's great global companies."