Shifu Sanskriti founder also monetarily scammed his "disciples"
Shifu Sanskriti founder also monetarily scammed his "disciples"
May 04, 2017, 12:06 pm
3 min read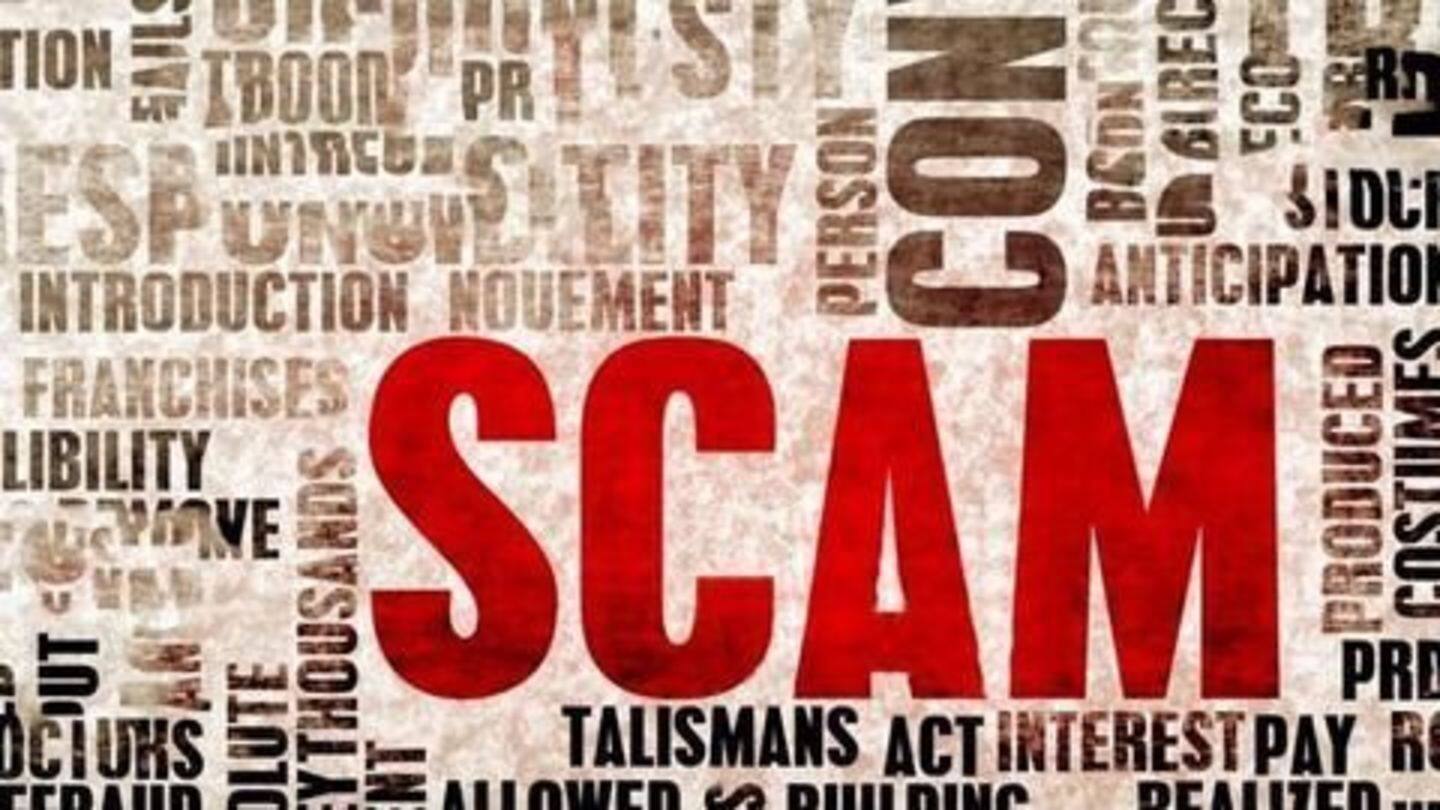 Shifu Sanskriti founder Sunil Kulkarni has been charged with forgery after police recovered a cheque-book where he forged an alleged disciple's signature, for a Rs. 23cr deal with a Bhopal-based ice cream firm. Kulkarni had misused the cheque-book belonging to one of the Malad victims. He also took Rs. 5.5 lakh from the firm, which was deposited in her account without her knowing.
Save us from our parents: Mumbai girls urge HC
23-year-old Shivangi Sule and her 21-year-old sister Samira walked from the Bombay HC to Marine Drive holding placards saying, "Neither we are prostitutes, nor are we drug addicts." "Hon. Bombay HC, save us from our parents," they urged. The Malad girls resorted to the dramatic measure after their parents allegedly tortured them, and then accused them of being involved in a sex racket.
Parents allegedly tortured the sisters
On December 24, 2016, the Sule sisters' parents allegedly locked them up and tortured them. They were eventually rescued by their friends and Dr. Sunil Kulkarni, founder of Shifu Sanskriti. When they approached the police, they refused to file a complaint against the parents. Instead, the girls were reportedly given a lecture on morality at the Malad police station.
Sisters accused of being involved in sex and drug racket
The Sules, meanwhile, went to the police, alleging the organization Shifu Sanskriti was running an illegal sex and drug racket, and that their daughters had been ensnared by them. The HC directed Malad police to carry out a probe seriously, and slammed them for not taking action against the girls. Police told the court it would register an FIR against Kulkarni and his organization.
More parents approach Bombay HC against 'sex racket' targeting daughters
After parents of Shivangi and Samira Sule, alleged victims of domestic violence, claimed the cult Shifu Sanskriti lured their daughters into a sex and drugs racket, two more couples have also approached the Bombay HC saying its founder Sunil Kulkarni had "trapped their daughters". Police argued that the women weren't minor, but the court observed consent under influence wasn't valid. Kulkarni has been arrested.
Shifu Sanskriti allegedly drugged young girls, forced sex acts
Shifu Sanskriti's Facebook page allegedly contains provocative posts. It would ask for phone numbers for membership. Kulkarni would then call up people, especially girls aged 18-25, and inform them about the "cult". After they joined, youngsters would be administered drugs, hypnotized, and made to indulge in sexual activities with Kulkarni and others, Sule's parents alleged. Cases are registered against Kulkarni in Delhi and Mumbai.
Shifu Sanskriti's Sunil Kulkarni a crook, arrested several times
Police officer Shekhar Tore recalls arresting Sunil Kulkarni, head of the cult Shifu Sanskriti, in Pune 20 years ago for allegedly conning a home-loan seeker. He was suave, spoke fluent English, and easily trapped the gullible. He was arrested twice in Delhi, in 2005 and 2016, for an admission racket and raping a minor, before shifting to Mumbai.
The many guises of Kulkarni
At different points, Kulkarni has claimed to be a psychiatrist, CMD of an upcoming school, and even the director of Sharda University. He identifies himself as chairman of Neuroplasticity Resilience Centre on LinkedIn. Most claims have found to be false. During interrogation, he first said he had studied anatomy in a Nagpur college. Later, he started saying he had studied physiology.