TVF's Arunabh Kumar steps down as CEO, Dhawal Gusain in
TVF's Arunabh Kumar steps down as CEO, Dhawal Gusain in
Written by
NewsBytes Desk
Edited by
Gaurav Jeyaraman
Jun 16, 2017, 05:22 pm
3 min read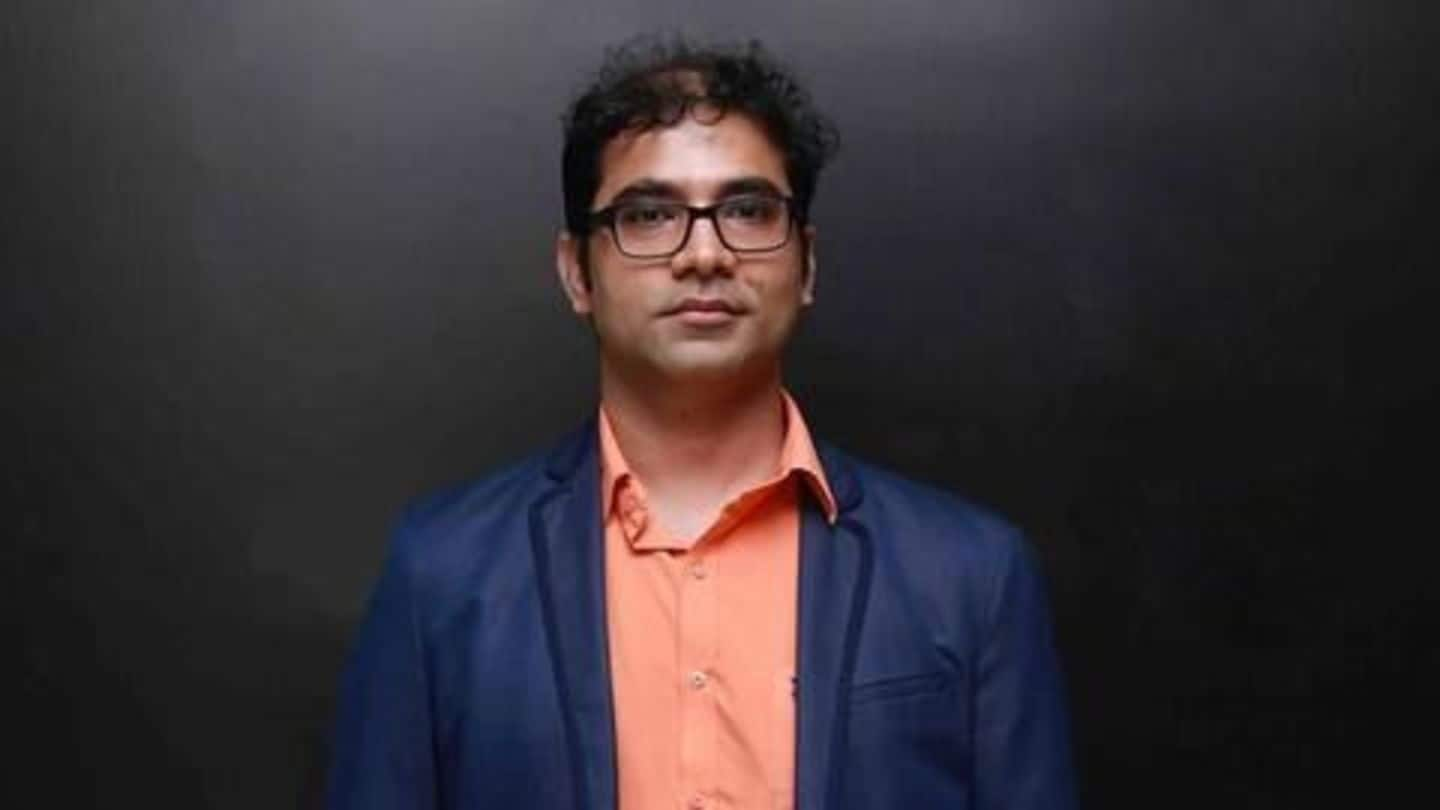 Arunabh Kumar, accused in multiple sexual harassment cases, has stepped down as TVF CEO. Dhawal Gusain will now hold the company's reins. Gusain, the former COO, has been with TVF since 2015. The IIT-Kharagpur and Stanford Business School alumnus has worked across several sectors in India and abroad. Kumar was booked in April on charges of molestation.
TVF or The Viral Fever is an online digital entertainment channel launched in 2010. It has come up with several series on youth based content. Their web series called Permanent Roommates was the second most-viewed long-form web series in the world at one time. The channel was founded by several IIT alumni.
Sexual harassment cases pile up against TVF founder, he responds
Multiple women have come forward on social-media, accusing TVF founder Arunabh Kumar of sexual harassment. The accusations began after a former TVF employee first came out in an anonymous blog-post, detailing her time working at the TVF office, and Arunabh's indecent and uncomfortable overtures. Responding to the allegations, Arunabh said, "If there's a remote chance that I've done any wrong, let me be persecuted".
What are the allegations against Arunabh?
The first allegation by an anonymous blogger and former TVF employee said Arunabh asked her for sexual favours frequently and when she threatened to go to police, he said they "were in his pocket." Another woman alleged that he groped her breasts while at a meeting. He also allegedly misbehaved with a female producer during a shoot. Several others have come forward now.
Several of the women alleged that when they brought up their ordeals to TVF higher-ups, they simply told them that this was how the industry worked. In addition, TVF has labeled the accusations as false, "completely ludicrous and defamatory." They said they would find the accuser and "bring her to severe justice." Meanwhile, Kumar has asked the accuser to file a police complaint.
Public outraged over TVF response
People have been outraged at the response by TVF, saying their response was more of a threat and hooliganism than an apology. Twitterati have stated that TVF should instead apologize and vow to conduct an investigation into the claims.
Another FIR filed against TVF's Arunabh Kumar
A second FIR was filed against TVF CEO Arunabh Kumar by a struggling actress in her early 20s for sexual harassment. However, authorities have been unable to locate Kumar yet. Police said that since it was a non-bailable offence, Kumar cannot apply for anticipatory bail. The incident with the second complainant allegedly took place in Versova, Mumbai in early 2014.
TVF CEO Arunabh Kumar secures anticipatory bail
TVF CEO Arunabh Kumar who is accused of sexually harassing 50 women has managed to secure anticipatory bail from a Mumbai court. The development comes on the heels of the first complainant, anonymous blogger "Indian Fowler", stating online that she finally registered an FIR against Kumar over the matter. An FIR has been registered against him at MIDC police station as well.