Two arrested in Malda with fake currency worth Rs. 2.92L
Two arrested in Malda with fake currency worth Rs. 2.92L
Mar 06, 2017, 11:03 am
3 min read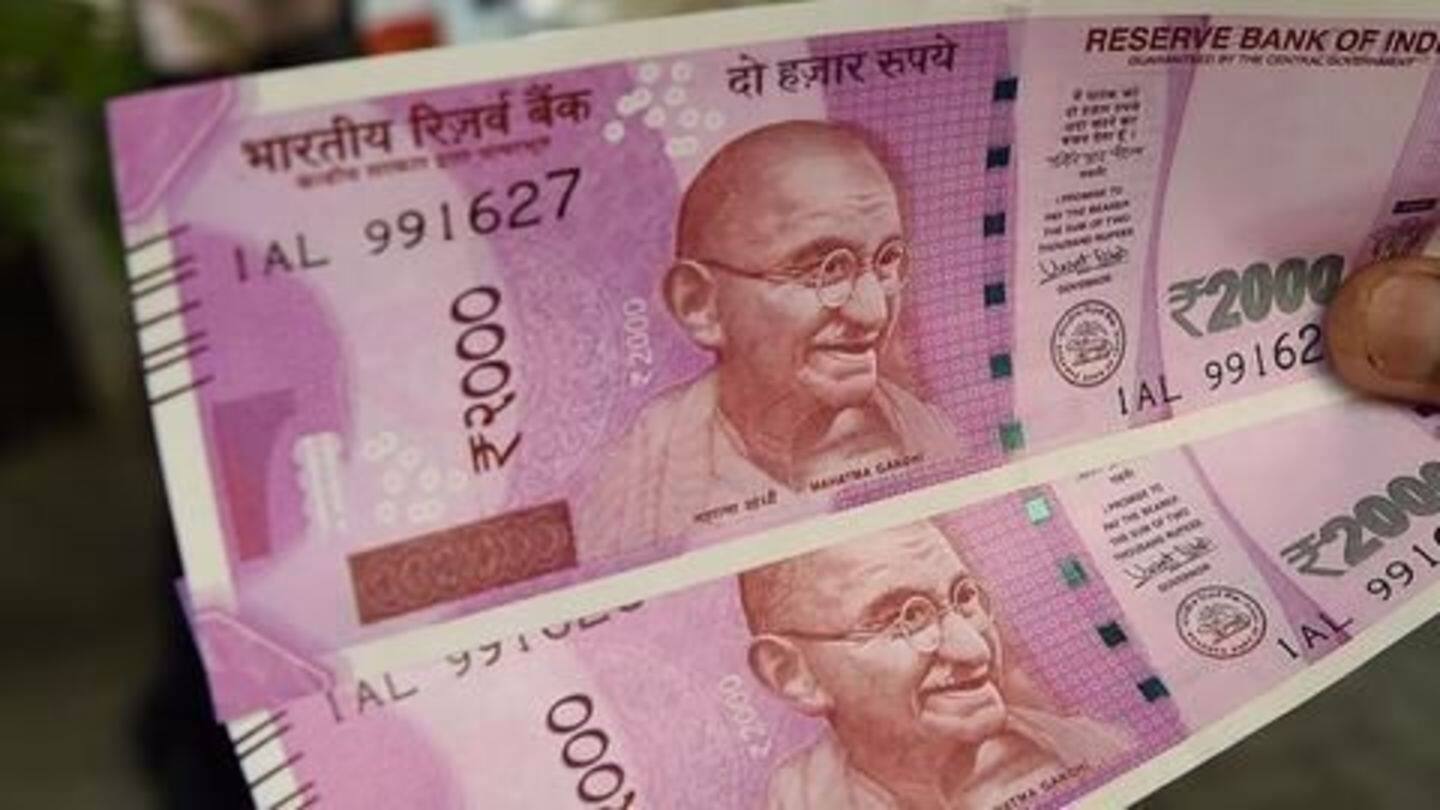 Police arrested two Malda residents and seized fake Rs. 2,000 notes worth Rs. 2.92L from them. Cops were tipped off about Alam Sheikh's arrival in Murshidabad along with a consignment of 100 notes. He was apprehended from near Dhulian Ferry Ghat area. In a separate case, Mukesh Miyan alias Bhutto was nabbed from Malda's Englishbazar police station area with counterfeit currency worth Rs. 92,000.
Malda, the biggest hub of fake Indian notes
There have been six seizures of Fake Indian Currency Notes (FICN) in West Bengal's Malda district till February, with the biggest recovery (100 notes of Rs. 2,000) on February 15. Notes are routed from Pakistan and Bangladesh via Malda, which has a porous international border. 80% of India's counterfeit currency is routed through Malda, Murshidabad and Nadia. Malda accounts for 80% of that amount.
What makes Malda an attractive hub for smugglers?
Malda is well-connected to the rest of the country, making it a top choice for smugglers. Only 150km of its 223km border with Bangladesh is fenced. On the other side is Chapai-Nawabgunj, notorious as Bangladesh's FICN hub. The rising fundamentalism also adds to its appeal.
From Bangladesh to India via Malda
A total of 20-25 couriers are involved. Someone on the Indian side receives bundles once they are thrown from across the border. He travels 1km before passing it on to another, and paid Rs 1,000-1,500. Consignments reach Farakka railway station or Kaliachak bus stand within 30 minutes, and all over India in 24 hours. Bigger consignments are divided into smaller parts to avoid detection.
FICN seizure in South Bengal Frontier on the rise
Fake currency seized in the South Bengal Frontier has hiked steeply, with Rs. 3.6L recovered in 2012, Rs. 80.9L in 2013, Rs. 1.7cr in 2014, Rs. 2.6cr in 2015, and Rs. 1.3cr till October 2016. Increased security after the Dhaka attack slowed down operations.
The decline and subsequent rise of Malda post demonetization
Demonetization threw villages along the border into a lull as smugglers went on a wait-and-watch phase, providing relief for BSF personnel. Fake-currency was seen floating in rivers or abandoned in fields. BSF officials predicted smugglers would be back in business in 2-3 months. Now, FICN rates have increased, from Rs. 40,000 for a wad of Rs. 1L face value before demonetization, to Rs. 60,000-70,000.
FICN business moves from Pakistan to Bangladesh
Earlier, Pakistan was believed to be the only source of high-quality FICN, which was infused into the country through neighbouring countries including Nepal and Bangladesh. However, a forensic report on recently-seized fake Rs. 2,000 notes, on which 10 security features had been replicated, revealed they were printed using stamp paper from Bangladesh, hinting at existence printing presses there.
Government contradicts realities
Contrary to ground realities, the finance ministry told the parliamentary Public Accounts Committee on February 10 that demonetization had brought smuggling of fake currency notes to ta "total halt". It insisted that demonetization had removed a massive threat of Rs. 400cr in counterfeit currency.
Look out for these 'fake' features on Rs. 2,000 notes
Counterfeiters have replicated 11 of the 17 security features on the note, including the transparent area, the Ashoka Pillar emblem, watermark, the guarantee clause, and the denomination in Devanagari. No new security features have been introduced in Indian notes since 2005. There is high demand for counterfeit Rs. 2,000 notes, as they fetch more profit and people are less skeptical about fakes.