Over 100 districts, now open defecation free
Over 100 districts, now open defecation free
Mar 02, 2017, 12:54 pm
3 min read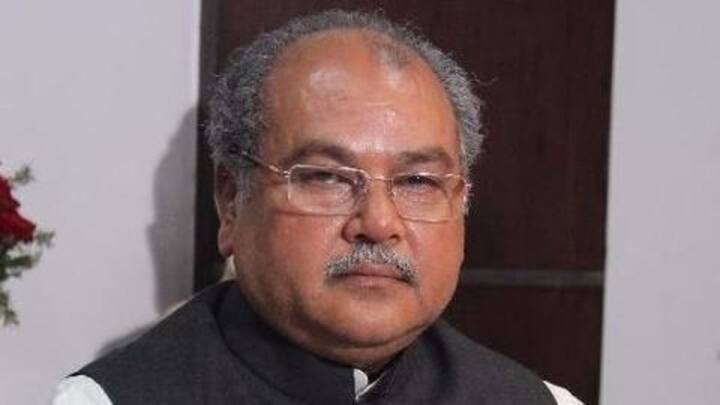 Union Minister of Drinking Water and Sanitation, Shri Narendra Singh Tomar stated that now, over 100 districts in India have become open defecation free. He stated that based on government data, over 1.7 lakh villages have become open defecation free. He lauded everyone involved in the Swachh Bharat Mission, as well as the administrations of these 100 districts, for their efforts.
The Swachh Bharat Mission is India's largest project to improve sanitation; it was launched in 2014 and its aim is to end open-defecation by October 2, 2019. Improving sanitation is one of India's greatest challenges: one in every ten deaths is linked to poor sanitation; millions of children under 5 remain stunted never reaching their potential. Overall, India loses 6% GDP due to inadequate-sanitation.
World Bank partners with Swachh Bharat
The World Bank approved a $1.5 billion loan to support India's Swachh Bharat Mission in implementing the project's rural component. The project's implementation on the ground will be monitored and national-level surveys of rural sanitation will be conducted annually by third-party agencies. Based on the surveys, the World Bank will release funds to the Indian government which will divert it to eligible states.
Himachal Pradesh now 2nd state to be 'open-defecation free'
Himachal Pradesh has become the second state in India to achieve the feat of being 'Open Defecation Free' (ODF). According to a declaration made by Chief Minister, Virbhadra Singh, at a public event, Himachal Pradesh successfully achieved a 100% rural sanitation coverage. Union Health Minister J P Nadda praised the state for accomplishing the ODF status six months before target date.
Himachal Pradesh eligible for World Bank funding
Under the terms of the $1.5 billion loan by World Bank, Himachal Pradesh after achieving the 'Open Defecation Free' status will be eligible to receive funding from World Bank to sustain the sanitation campaign and also receive funding for constructing 7500 rural houses.
Sikkim leads the way; Kerala not far behind
According to latest government rankings, Sikkim is the cleanest state in India. Sikkim was also the first Indian state to achieve the 'Open Defecation Free' status earlier this year; this was largely due to Chief Minister Pawan Chamling's efforts who launched a sanitation campaign in 1999. In a few days, Kerala will be third Indian state to be conferred the 'ODF' status.
What does 'open defecation free' mean?
The 'Open Defecation Free' status means that now there is a toilet for every individual household and which is used by all its members all the time. It also entails the adoption of safe technology for disposal of human waste.