KKNPP Unit-2 to be synchronised with grid by Aug end
KKNPP Unit-2 to be synchronised with grid by Aug end
Written by
Kartikeya Jain
Edited by
Gaurav Jeyaraman
Aug 21, 2016, 03:14 pm
4 min read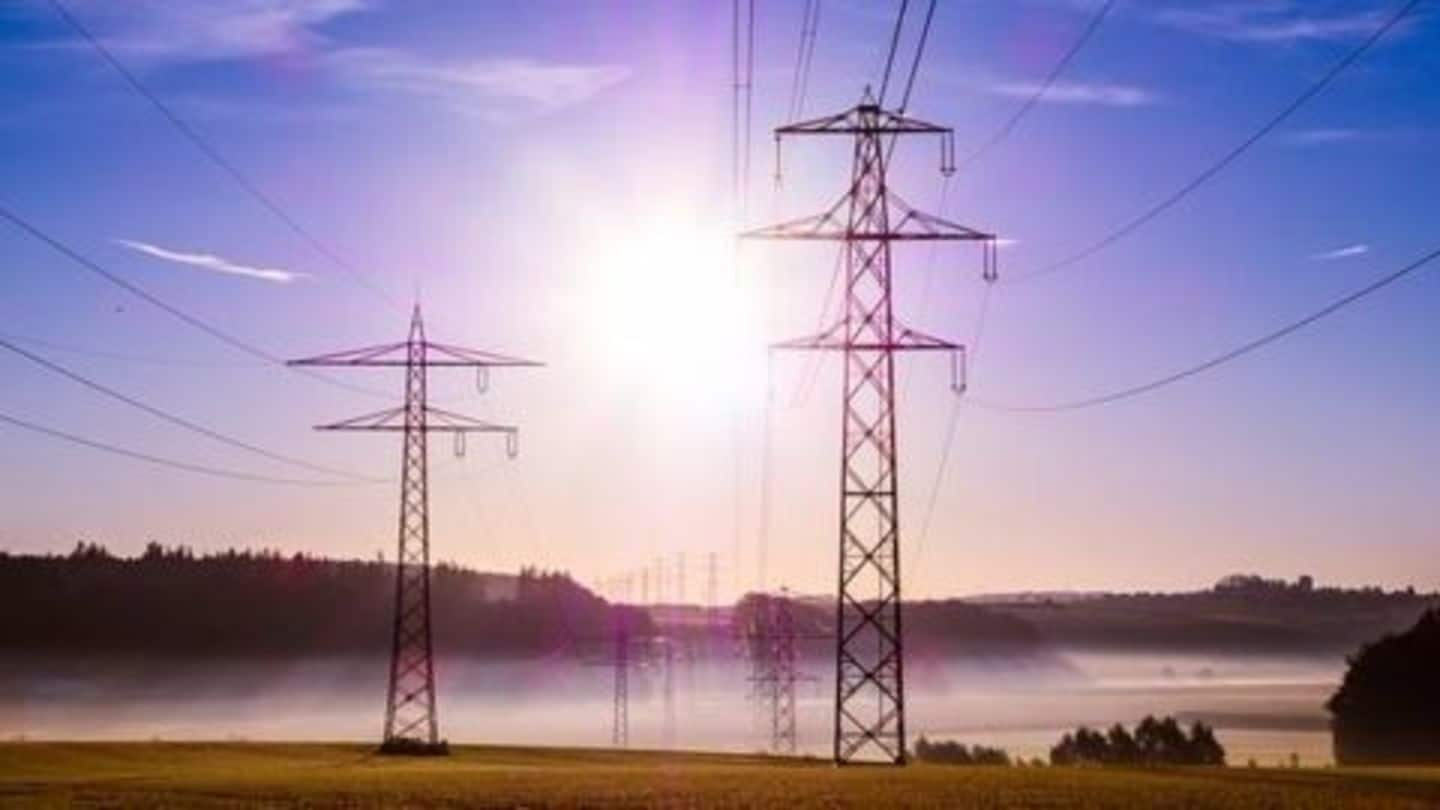 Officials stated that the second unit of the Kudankulam Nuclear Power Plant which recently achieved criticality, would be fully synchronised with India's electricity grid by end August. The power output of the reactor is gradually increased and is connected to the grid when it reaches 30% output. Thereafter it is raised to 100% while connected to the grid.
Kudankulam plant starts commercial power generation
After getting a green signal from NPCIL, Kundakulam started commercial power generation in its first 1000 MW reactor. The reactor wasn't able to start commercial generation on specified date of October 22 due to technical problems. The turbine blades and diaphragm had suffered extensive damage and had to replaced. Tamil Nadu would get 562 MW electricity from this plant as per agreement with NPCIL.
Kudankulam unit 3&4 to be launched in 2015-16
In a written reply to Lok Sabha, Union Minister Jitendra Singh said that Kudankulam's unit 3 4 were under construction. The construction process would take 69 months to finish. It would take two-and-a-half years to design, fabricate, test and deliver critical equipment worth Rs.10000 crore. Site director R S Sundar had said that the new units would generate 1000 MW each.
Kudankulam Unit 2 commissioning in advanced stage
Atomic Energy Commission chairman Ratan Kumar Sinha said that the commissioning of Unit 2 of Kudankulam was at an advanced stage. He said the regulators were reviewing the progress and nuclear fuel would soon be loaded into it. Some components of Unit 2 turbine were removed to be put in Unit 1. New components for Unit 2 were being made.
Kudankulam plant shut down for annual maintenance
According to a press release issued by site director R S Sundar, Unit 1 would remain closed for maintenance and refueling outage for 60 days. The turbine generator had remained in service for a cumulative period of 9,267 hours. Unit 1 had generated 6,873 million units of power till it was closed. Tamil Nadu remained unaffected due to low power demand.
TN sought PM's intervention to restart Kudankulam plant
The Tamil Nadu (TN) government sought PM Modi's intervention in restarting the Kudankulam plant. TN CM Jayalalitha told PM Modi that the facility was shut down for 90 days for maintenance. In a letter to Modi, she said that the wind season of TN was almost over and restarting of plant was necessary. She requested him to ask NPCIL officials to resume power generation.
Kundankulam Unit 2 to start operations soon
The construction of Unit-2 of the Kudankulam power plant was completed and preparations for starting its operation were on. Russian company, Rosatom which is building the atomic power plant said that it was the most powerful reactor in India. They said the Unit 2, 3 and 4 were part of strategic vision between India and Russia under which 12 nuclear plants would be built.
The Kudankulam Nuclear Power Plant's two units were constructed with a cost of Rs.17272 crore. The plant has a registered capacity of 6000 MW. Units 3 and 4 are expected to cost more than Rs.39000 crore.
Modi to sign Kudankulum deal during Russia visit
India and Russia are likely to sign an agreement on Kudankulam units 5, 6 during PM Modi's visit on Wednesday. Deputy CEO of Rosatom Nikolai Spasskiy held talks with the Department of Atomic Energy during his visit on December 7-8. The talks included negotiating the beginning of construction of Units 3 and 4, and signing of the framework agreement for Units 5 and 6.
Kudankulam plant resumes operations after 7 months
The Kudankulam Nuclear Power Plant (KNPP), which was shut for maintenance since 24th Jun'15, had started operations after a gap of 7 months. The first unit of 1000 MW had started and was generating 300 MW initially. According to officials, checks would be carried out on turbine and power generators before the production is ramped up to the full capacity of 1000 MW.
Kudankulam Unit-2 achieves criticality
The second unit of the Indo-Russian Kudankulam Nuclear Power Plant achieved criticality at 8:56 pm on Sunday. The news was celebrated by the technocrats, experts and members of Russia's special group which helped build the reactor. Once the reactor begins generating a minimum of 400 MW, it will be connected to the grid. Generation would be raised to 1000MW in stages.
Modi, Putin, Jaya dedicate Kudankulam unit to India
Interacting via video conference, Prime Minister Narendra Modi, Tamil Nadu Chief Minister Jayalalitha and Russian President Vladimir Putin, dedicated the first unit of the Kudankulam power plant to the people of India. KKNPP site director RS Sundar added that the second unit would be ready and inaugurated within a month. The move is a milestone in Indo-Russian energy co-operation.